At present, there's a buzz around about the launch of Samsung Galaxy Note 10.1 Tab. However, the company had sparked out the discussion at the MWC event in February this year after the announcement of the device and also promised to provide true Tablet experiences to users. I've already discussed about why the company to launch the Tablet version of  its revolutionary Phablet (hybridized Smartphone and Tablet). We might get our hand on the bigger bro of Phablet from next month onward. Obviously, the device is for those want to draw or sketch on their Tablet or even just to edit photos and take hand-written notes.
A Korean Website "The Brave Post" has claimed to have gotten images of white version of the device. According to an array of images leaked by the Korean portal, it has been confirmed that Samsung is going to unveil its Galaxy Note 10.1 Tab on 15 August at the media conference event. One of the unboxed images is below revealing about the S Pen feature and processor.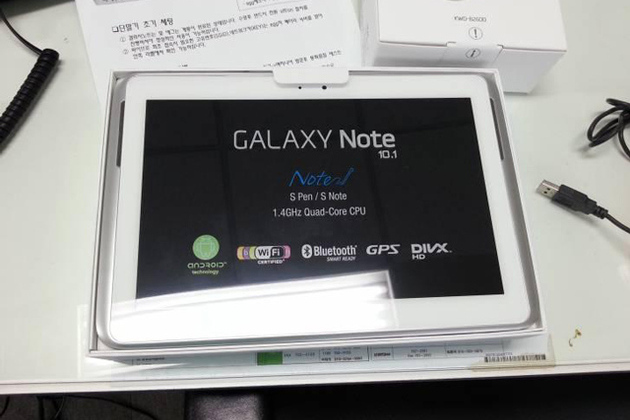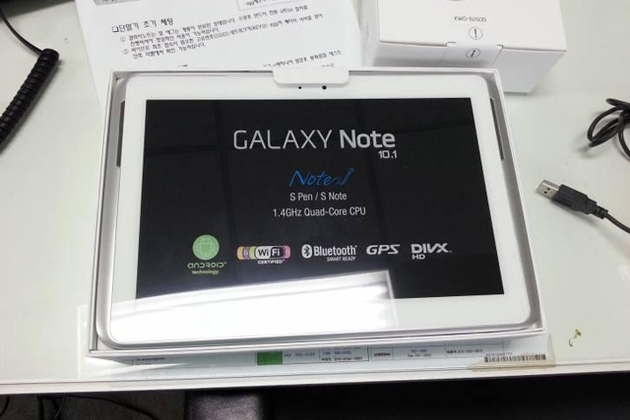 However, we have already discussed about the specification of the device. Despite, it's important to describe the specification in nutshell. The device will have 1.4 GHz quad-core processor, 5 MP rear face camera, 2 GB of RAM (as per The Bravo Post, but it was rumored 1 GB earlier), a slot for its S Pen and HSPA+ support. However, the site hasn't described anything about the OS, but we might see Android latest Jelly Bean in the device.
Unlike some other Tablets, Samsung Galaxy Note 10.1 Tab could be used as a speakerphone and also, the device will facilitate users to send and receive messages as well. At present, Samsung is seeking to sell its Galaxy Tab lineups around the world especially in the U.S., where Apple has litigated the company for copycatting the design of iPad. Due to uncertainty of the inhibition of the device, Samsung would try to make Galaxy Note 10.1 Tab available for the shipments later this year in order to make strong penetration in the Tablet segment.