Mobile Banking Services In India
As the mobile device penetration is increasing in India, it has created an opportunity for mobile banking services. In a recent days, Airtel saddled its all afford to provide open wallet services, and anyway, it has succeeded to offer the services (Airtel Money Super Account) with "Axis Bank".  Now, teaming up with State Bank of India (SBI), BSNL has also planned to provide a full-fledged mobile banking services. The services will valid for BSNL's both (pre-paid and post users) users across the country having SBI account.
The service is being provided using Unstructured Supplementary Services Data (USSD) protocol, which is used by GSM cellular telephones to communicate with service providers' computers. However, the National Payment Corporation of India (NPCI) has already validated to use mobile phones for non-financial banking transactions including account balance inquiry, in order to reduce an overburden on ATMs.
How BSNL Users Will Subscribe The Services
The USSD method is considered as more suitable protocol for making banking transactions convenient. For subscribing the mobile banking services, users will have to submit an application form to nearest SBI branch. Thereafter, they will have to send an SMS <MBSREG> to 9223440000, for getting user ID and MPIN. In order to a make transactions, one needs to reply with User-Id & default password (MPIN).
Once after being registered, BSNL users will have to dial *595# through their mobile handset to view the menu. Thereafter, they will get two options–subscribe and unsubscribe–. For subscribing, they will have to enter a special character *, on the contrary, to enter '1' for unsubscribing the services. SBI has an experience of offering mobile banking services, previously, it has offered a native mobile application 'State Bank FreedoM', required GPRS/EDGE connections on users' mobile device.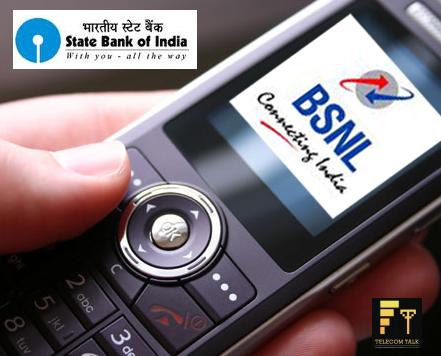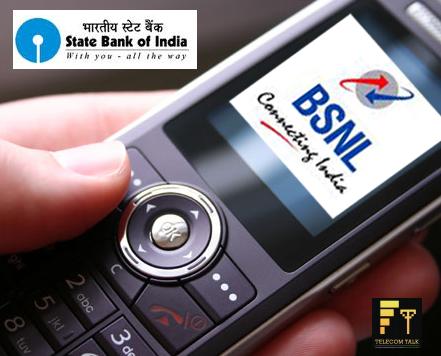 I think, there's no need to explain how mobile banking services can make users' life more comfortable. In nutshell, using mobile banking services users can do numbers of transactions including money transfer, mobile to mobile fund transfer, Balance inquiry, Mini statement, prepaid mobile recharge, Mobile top-Up/recharge  and postpaid bill payment.
How Mobile Banking Solution Is Convenient Using USSD
BSNL is offering the services for just Rs 15 per month, where user can make unlimited number of transactions. However, the service is based on USSD, which is often used by mobile vendors to perform major tasks such as 'mobile balance inquiries' and 'activation and deactivation' requests. I think, as BSNL has tied-up with the largest nationalized bank of the country (SBI), it could entice a significant number of folks towards its own platform. The services is considered as more convenient because it does not need to have mobile data connectivity, but, the limitation is here, CDMA users could access this services. Anyway, a mobile banking service revolution has begun in India and we might expect more numbers of vendor (offering the services) later this year.