Microsoft's Office Suite had been one of the most reliable and used software worldwide. Microsoft unveils a preview for its next generation Office suite (Microsoft Office 2013), supporting even the touch-style input. Soon the full version of Microsoft Office 2013 will be released along with the release of Windows 8 this fall.
Microsoft Office 2013 will even work on touch screen devices, further enabling a large number of users to use the software. Office 2013 can be accessed via the cloud service, where the files can be synchronized between the desktop and the cloud system (SkyDrive). Files will be saved into the SkyDrive by default. So what's new in Microsoft Office 2013?
Microsoft Word 2013:
New Read Mode:
Text in the new Word 2013 can be read in a easier manner as the text automatically reflows in columns.
Object Zoom:
In Word 2013, online videos, images, charts or tables can be viewed just by a single tap or mouse click. Later another tap will enable it to return to its original size.
Resume Reading:
Word 2013 automatically bookmarks your last-visited area where you can take some time, read and return back to from where you left off, even on a different PC or tablet.
Reply Comment:
The comments can be added to the text that you put for a discussions, making it easy to trace the conversations.
Simplified Sharing:
By default the documents will be saved to SkyDrive or SharePoint, online. You can send a link to others and permit them with viewing and editing permissions.
Present Online:
The documents can be shared with others even if they aren't facilitated with Word. You can send them a link which they will be able to follow-up through their browser, as you go through the document on your screen.
Polish:
You can align charts, photos and diagrams with the text along with a polished look. Even you can make use of the handy guides that pop up when you need them and disappear when you are finished with it. The text automatically adjusts itself as you drag any photo, video etc. You can place them where you want them to be. You can also open a PDF file in the Word 2013 and the content acts exactly like the content in the word.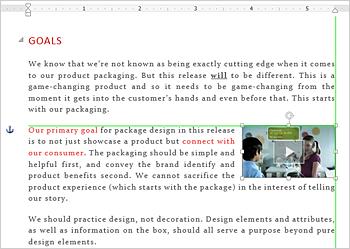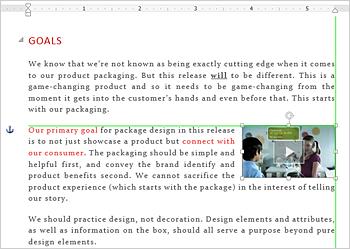 Microsoft PowerPoint 2013:
Design:
With the new "start screen" in PowerPoint 2013, users can select among the set of preset collections of new themes. The Union, Combine, Fragment, Intersect and Subtract tools can be used to merge two or more shapes into a desired shape.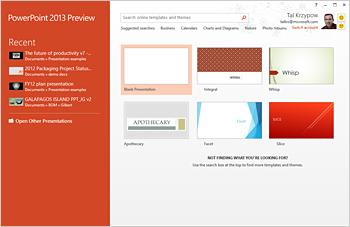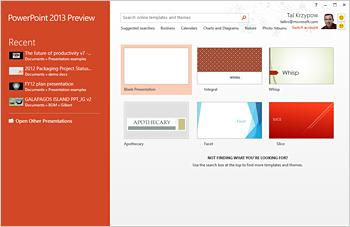 Impress:
The diagrams, charts or other content can be zoomed in and out with a few clicks in your slide. Moreover you can switch slides from a grid, which can only be seen by you, whereas the audience can see only those selected content which you want them to see.
Work Together:
Comments can be added to the text that you put for a discussion just like in the case of Word file. Similarly your presentations can be saved to the SkyDrive or SharePoint by default. Multiple users can work on the same presentation at the same time with the help of PowerPoint Web App.
Microsoft Excel 2013:
Discover:
With Excel 2013, users can extract needed info from import with Flash Fill and can do quick complex analysis with recommended Pivot Table. Excel summarized data with previews of various pivot table options, enabling the user to choose options that tell your story best. Coming to the "Flash Fill", users can reformat and rearrange data and Excel learns your pattern and auto completes the remaining data, with no formulas or macros.
Visualize:
Excel recommends charts that best suit your data pattern. You can fine tune your charts quickly and edit the title, layout and other chart elements.
Share:
You can share a selected portion of the spreadsheets on the web by embedding them on your social network pages. Workbooks can be shared with others via Lync Conversation.
Microsoft OneNote 2013:
Go:
Now users can save, search and sync OneNote apps on other devices. You can use OneNote mobile app via iOS, Android phones and obviously Windows phone.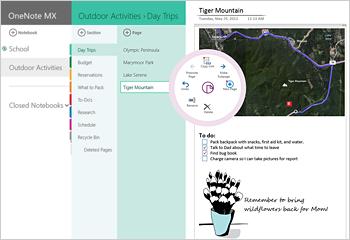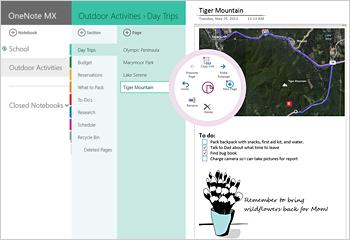 Capture:
Videos, pictures and other files can be inserted into your notes. You can draw, erase and edit with your finger, stylus or mouse. Moreover OneNote can transform the handwriting into text and convert tables in your notes into embedded Excel spreadsheets.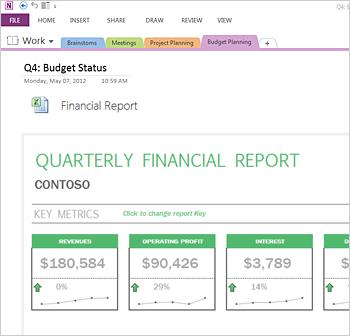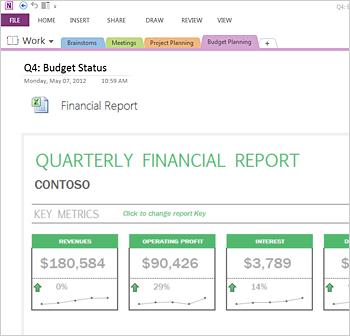 Microsoft Outlook 2013:
Communicate:
Users can connect Outlook with Exchange ActiveSync and receive push-based email, appointments and contacts via the most popular email servers and services. Now you can get the latest updates automatically from users in the social networks that you are interested, like Facebook, LinkedIn etc.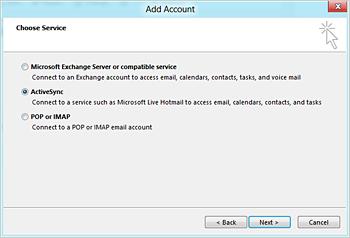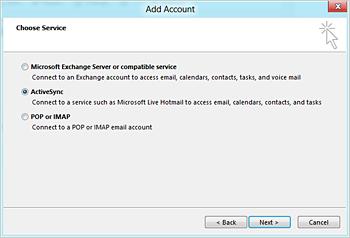 Manage:
Users can have a quick glance of the to do list, without having to rearrange windows. You can integrate multiple contacts in a single view.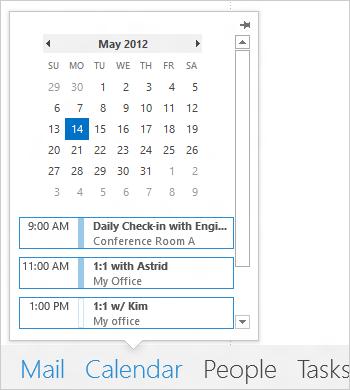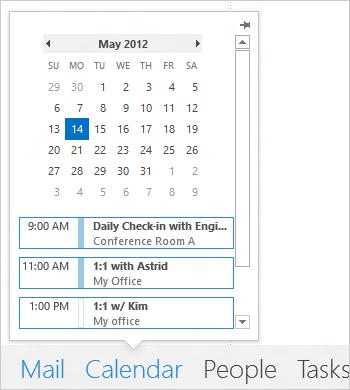 So the new Microsoft Office 2013 is focused on making your experience more interactive with the comments, glossy and even enabling faster synchronization of files into the cloud. Surely these updates could be very beneficial for a lot of business professionals and students worldwide. But to use Microsoft Office 2013 interactively, users need to make sure that they are online.
Here is a quick videos demonstrating about the New Microsoft Office 2013
http://www.youtube.com/watch?v=J-3uK2bRNnE