Over the past few months, there were constant news about Android and security issues related to it. Even there were news about Android as a less secured mobile operating system, compared to BlackBerry and iOS. Apple fans would be glad to point this out. And in fact a lot of the developers are still uncomfortable to work on Android Platform.
According to Trendmicros, in the initial quarter of this year, 5000 malicious apps were found, which were designed to infect Android mobiles. Later on the number of malicious apps became four times than that of the Q1 of this year. The number is expected to grow even more. At end of third-quarter, the firm expects that there will be 38,000 malware samples and close to 130,000 in the fourth-quarter.
And not only that, even Google Play was contaminated with 17 malicious app, downloaded over 700,000 times before they were terminated from Google Play. As per Trendmicro, Spy Tool & Spy Phone Pro+ were recently traced by them as downloadable apps in Google Play.
Rik Ferguson – director of security research & communication, at Trend Micro said:
"The growth in Android malware demonstrates sustained and focused criminal interest in the mobile platform and particularly in the Android operating system"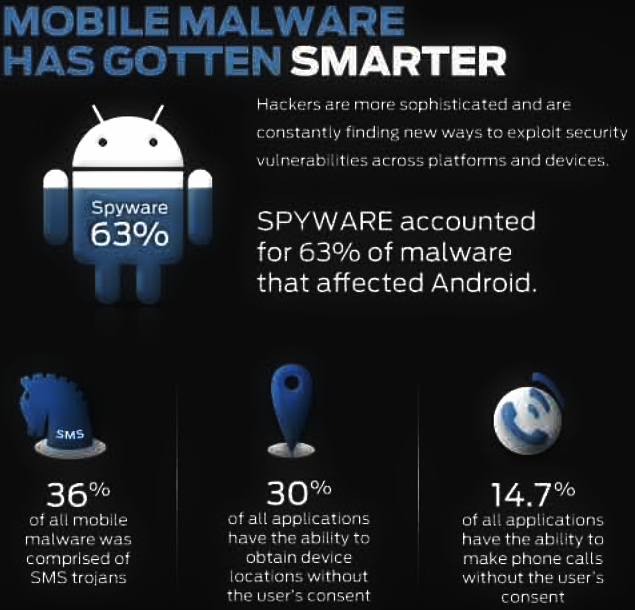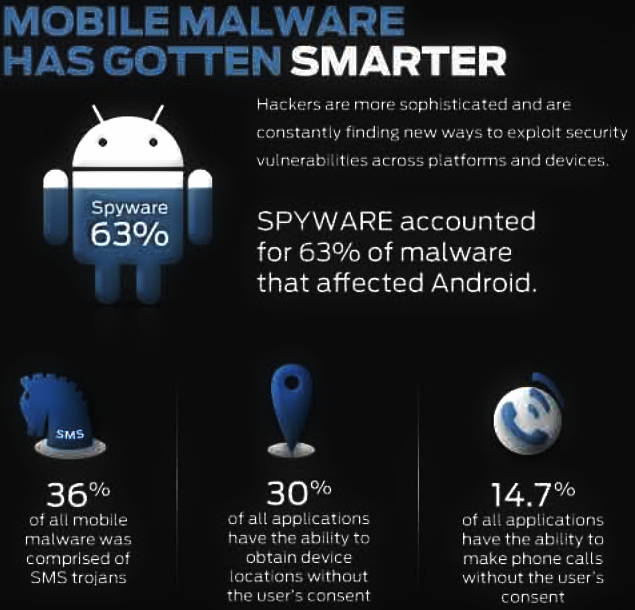 Criminal Hackers are targeting Android platform to earn money out of the Android users (Malware victims). Even they are greedy for the user's sensitive data (financial) which they can manipulate. Hackers are targeting these kinds of devices to spread virus further to other devices, eventually turning these devices into botnet (infected devices that is used to further spread virus). Botnet can be used to send mails to other vulnerable device to expand the botnet territory. Hackers are also expert in hacking devices via GPS signals.
Here is a Malware report – May 2012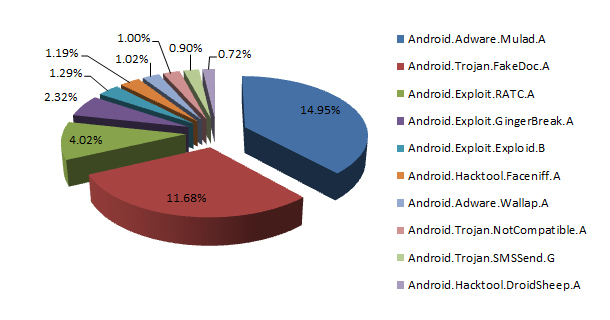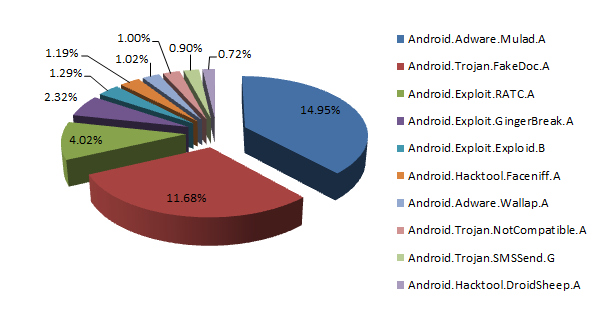 There is neck to neck competition in the mobile operating system. A small mistake could eventually bring down the market for a particular operating system. Strong updates should be endeavored in the Android platform that would repel away all such security issues in the future.
Surely, all these hackers or virus creators are the ones to be blamed. Users need to be care full and probably avoid downloading suspicious apps, especially third-party software.
Image credit: hotforsecurity