Apple's "Siri" has created an unprecedented voice renaissance around the world. Undoubtedly, Siri is considered as one of the innovative applications integrated on Apple's iPhone 4S, which has lured a vast number of users across the world. User are still more willing to get their hand on Siri. Presently, a number of developers are working on voice projects to create Siri's rival including Google, which is currently working on its voice artificial intelligence app "Assistant".  Recently, I have described about "Voice Answer", a voice recognition apps which enables users to ask question either orally or in the written format.
But, the most important paraphernalia is here that Samsung has also introduced "S voice", an advanced natural language user's interface, with its Gaalxy SIII model in order to contend Apple's Siri.
A question often comes in our mind, which one is better, whether "S Voice" or "Siri"?
Really, it's very difficult to answer. In some aspects, "S Voice" is better while in some other aspects "Siri" is better. First, I am going to describe how "Siri" is better than "S Voice". In terms of natural language interfacing, if you ask your device to perform specific task, definitely, you will expect that your device should work according to your command as "Siri" is performing. But, you will have to remember some sorts of commands in case of "S Voice" for proper functionality of device. Really, it's very tough for one to memorize all these commands for smooth running of the device (Samsung Galaxy SIII).
Below, a image has been provided for you to explain how "Siri" is better in terms of natural language interface. Here, a user is commanding both the devices (Galaxy SIII and iPhone 4S ) for wake up alarm: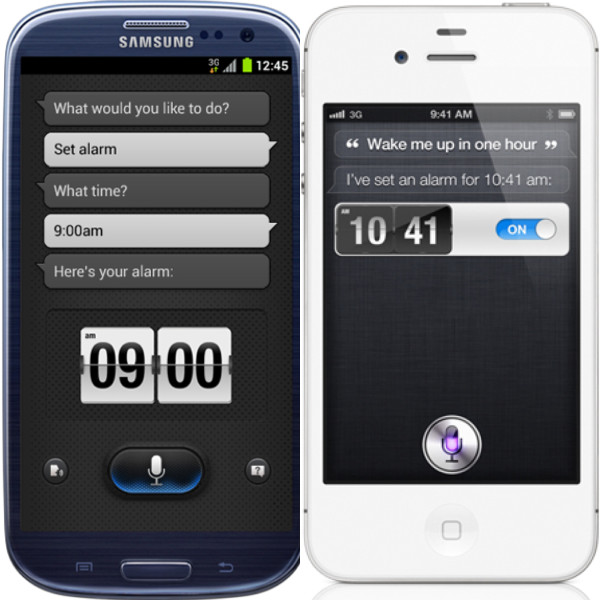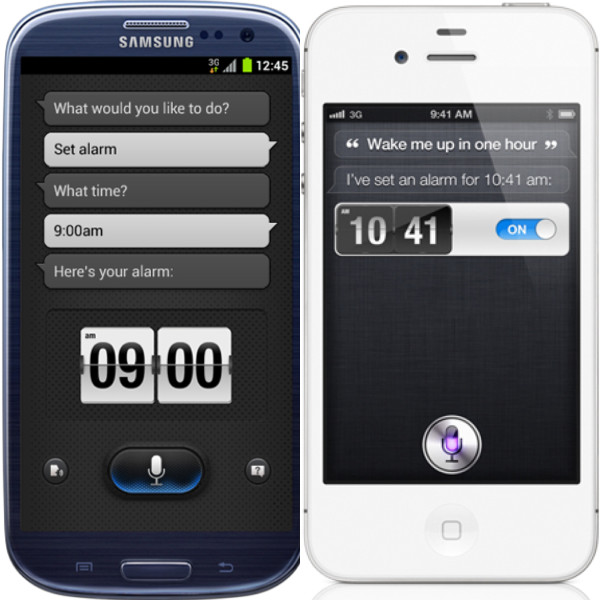 It's quite clear from the above pictures that for setting up of wake-up alarm,  you will have to go through number of unnecessary steps in the case of "S Voice", but Apple's "Siri" understands the commands promptly and set up the time as per users' instructions.
Despite of this, Apple's "Siri" has some sorts of limitations viz it does not work with the third-party apps. In addition to these, a video (below) has been provided which demonstrates how Samsung Galaxy "S Voice" is better than "Siri".
httpv://www.youtube.com/watch?v=_s10qjWAIWE
It's pretty clear from above discussion that Samsung's S Voice is no way vulnerable than Apple's "SIri". Do you really think that Samsung's S Voice is better than Apple's "Siri"?
[poll id="13″]
Image via: iJailbreak Junglee
Video Credit: Teamphones1