Millions of followers of Facebook around the world would question "Friendster ! What is Friendster?" and yes indeed Friendster is a website model for Zuke's Facemash or otherwise later changed as Facebook. Memories would have faded away that Friendster many years ago was one of the happening social website long before Myspace and Facebook stole the show. Even Search Engine Giant Google tried to acquire Friendster in 2003. Thought it is out of league in western countries, it still stands sound on Asian grounds like Indonesia, Singapore, Malaysia, South Korea and Philippines. Now Friendstar is led by CEO Richard Kimber, a former director of Google's South Asian affairs. Now Friendster is an online gaming website.
Friendster then: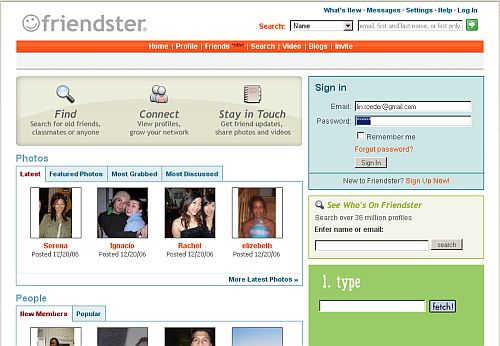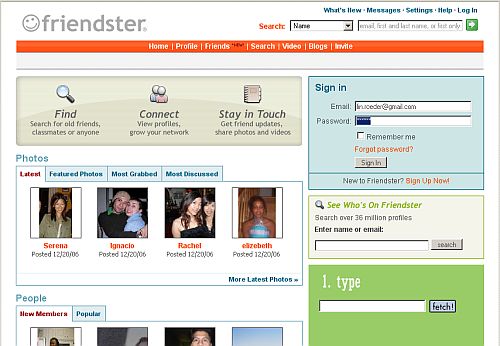 Friendster now: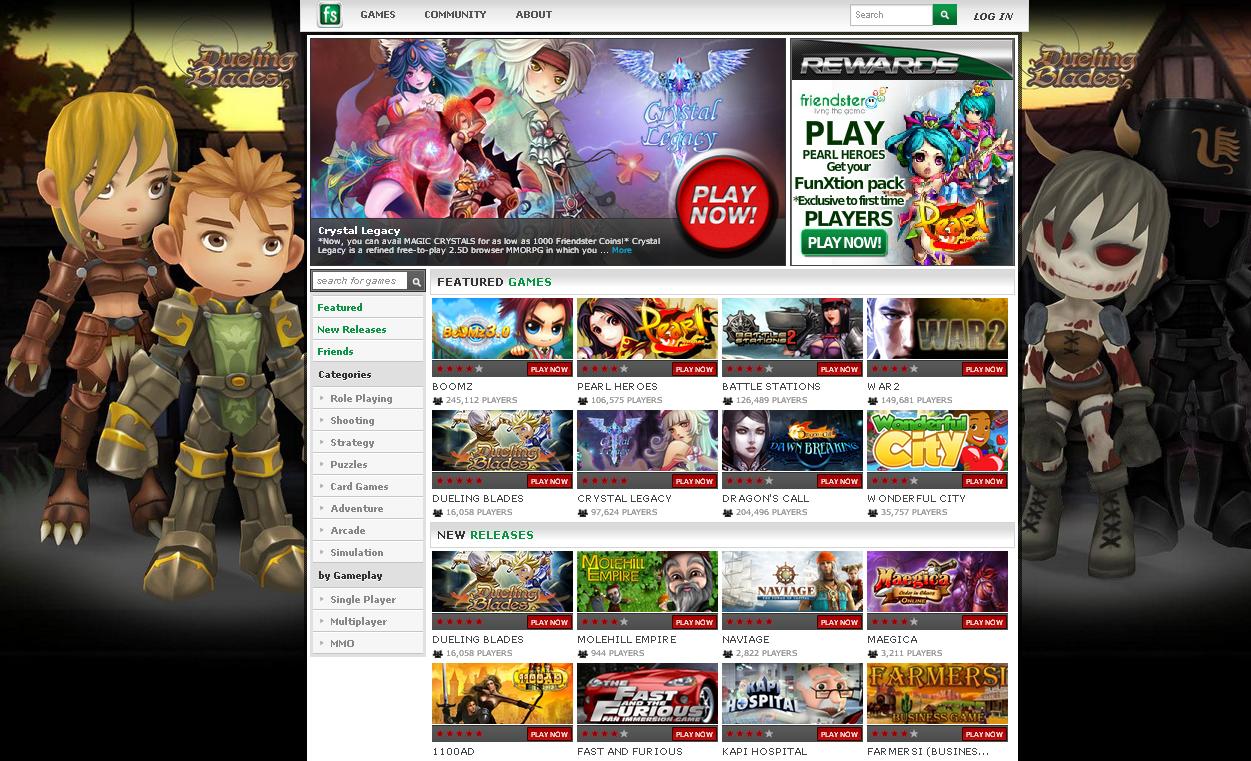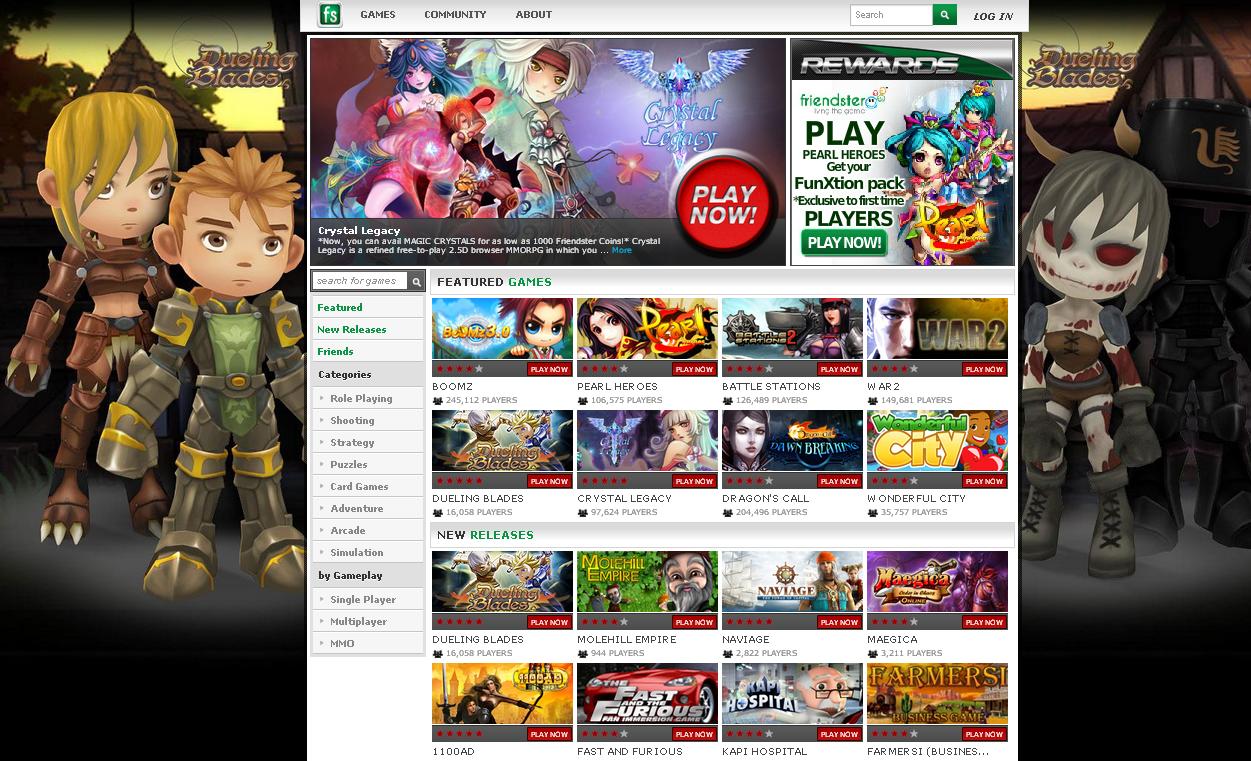 Facebook was supposed to be like Friendster. At the last teen age, Mark Zuckerberg created a Friendster profile with coding, asian girls, quoting Top Gun etc as his favourites. Back at Harvard he was known as the "programming prodigy". He created a program called "CourseMatch", helping to make decisions to select the classes based on student's choice and also to plan for group studies. Later he created Facemash which now is called Facebook. According to Zuke's roommate, Arie Hasit, he created the site just for fun. Arie Said:
"We had books called Face Books, which included the names and pictures of everyone who lived in the student dorms. At first, he built a site and placed two pictures, or pictures of two males and two females. Visitors to the site had to choose who was "hotter" and according to the votes there would be a ranking."
Later the college shut it down as its popularity overwhelmed the server of Harvard. Many students complained that their photos were being used without their permission. The student paper called it "completely improper". Hearing this Mark planned that if Harvard doesn't do something about it than he would do something about it and would make it even a better website than Harvard. Now this is the same Zuke who once had business cards reading  "I'm CEO, bitch".
If all this incidents and indirect motivation did not happen at that time, Facebook wouldn't have been "The Facebook" today.