This is truly interesting; India is still seeking to have stronger 3G penetration across the country. Besides, 3G services are still far behind than stabilization or reaching to its satisfaction level if not optimal. A recent report from Nielsen stats that one in five of India's urban was adopting 3G services till December last year. At 'Consumer 360 Conference' in Delhi last year Nielsen stated that nearly 70% of urban mobile subscribers were aware with 3G services and 63% were familiarized with its as the concept. The research analysis firm also reportedly stated that working professionals and internet savvy youths were more interested to adopt 3G services in India.
Despite of such hue and cry, The Economic Times has reportedly stated that Bharti Airtel is planning to launch its 4G connectivity by March 20 this year in Kolkota.  Airtel is intending to become the first mobile operator to offer 4G services in the country.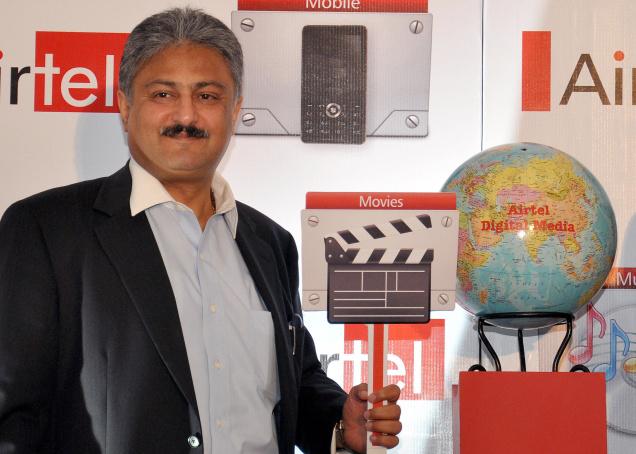 However, any further inquiries have not been entertained; what is the actual plan of the carrier operator concerning to launch of its 4G services in India. But, the ET report claims that CEO of Bharti Airtel—Sanjay Kapoor—has promulgated to launch its 4G services by the end of March this year. Previously, Airtel announced that it had delivered the work to built and operate its TD-LTE (time division duplex long term evolution) to Nokia Siemens Network, Huawei, ZTE and Ericsson across Maharashtra, Karnataka, Kolkata and Punjab respectively. For acquiring the Broadband Wireless Access (BWA) spectrum in the selected circles (across Maharashtra, Karnataka, Kolkata, and Punjab), the carrier operator had to spent INR 33.1436 billion ($660 million).
Besides Bharti Airtel, in December 2011, Mukesh Ambani owned Reliance Industries (RIL) had also announced to offer low-cost high speed broadband services based on 4G network by the end of 2012. In addition to this, rumors also disclosed that the company is going to offer Tablets at a subsidized price of just INR 3,500 (nearly at $70)along with data plans at very low-price of RS 10 per GB. RIL said that the company has planned to invest RS 180-200 billion ($ 3.6-4.0 billion) to deploy WiMAX and LTE.
Before RIL , Augere Wireless announced its plan in Oct 2011 to launch its LTE services across 14 cities in Madhya Pradesh and Chhattisgarh this year with the partnership of Ericsson for its 4G/TD-LTE networks. The carrier operator has planned to invest $60 million over the next three-five years to provide its  4G services in Madhya Pradesh . A recent report has stated that the operator could launch its 4G services in May this year.
Some other 4G players like BSNL is presently seeking to surrender its Broadband Wireless Access (BWA) spectrum in 17 circles to get its refund of RS 8,313.80 crore. BSNL wrote a letter to Department of Telecom (DoT), persuaded to retain spectrum in some selected regions such as Maharashtra, Andhra Pradesh, Gujarat, and Haryana.  However, DoT had allotted spectrum to the carrier vendors in Delhi and Mumbai region. The letter also revealed that BSNL had complained to DoT that spectrum allotted to the carrier vendor was of non-standardized frequency band.
Source: MEDIANAMA