The demand of Tablets and Smartphones are increasing with dizzying pace and a sequence of products lineup are 'still-in-waiting' to arrive. Apple's Macbook lineup has also incredibly marked its appearance everywhere but, in this scenario very less number of people would like to own "Netbook" as their first choice. The popularity of Tablets and Smartphones has darned the existence of netbook. In spite of all this, there's light after a tunnel and many optimists can still see the future of netbook in upcoming years.
Netbook was designed to reduce the overburden of laptops due to its larger weight and cost. It is small, lightweight, bequest free, and like a low-cost laptop introduced in the market in late 2007. The device has reduced computing power, smaller screen and keyboard, without optical drive. In 2007, when Asus launched its Eee PC, hundreds of thousands netboooks were sold in just a few months.  But, in the second quarter of 2011, netbook sales collapsed by 40% in Western Europe due to high demand of Tablets in the market.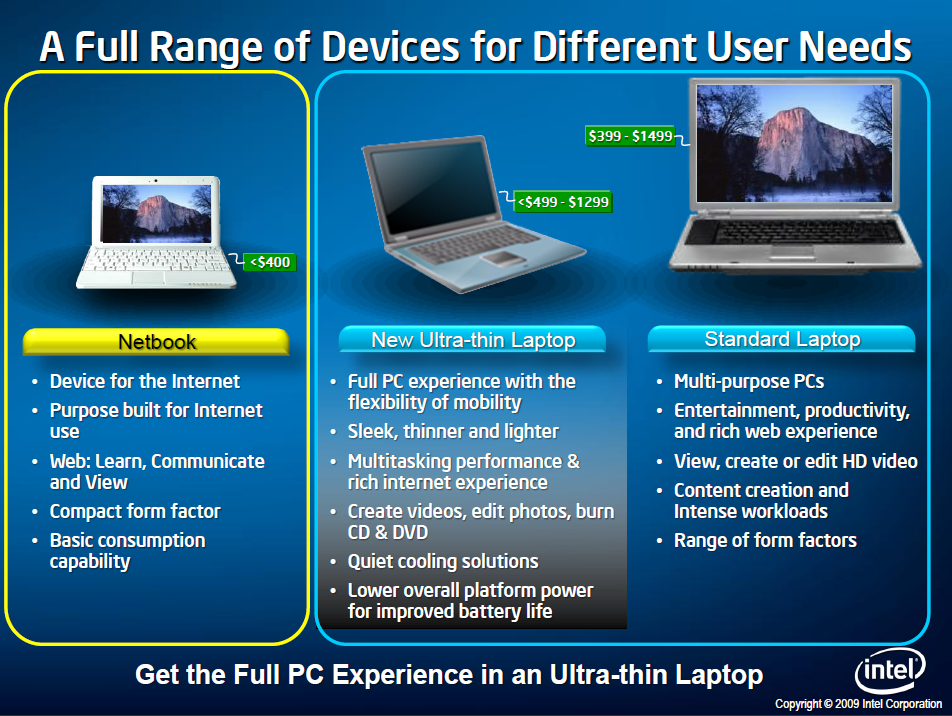 Intel's director of marketing for netbooks and Tablet —Mark Miller—said,"They are affordable, on-the-go, mobile computing. For what netbooks do, they do very well. I think netbooks will still be a sustainable business for us in 2012. Our new (code-named) Cedar Trail chip is going to help that. We don't see it going away. Intel is preparing to launch a huge marketing campaign around higher-priced Ultrabooks—high performance, good security, instant responsiveness, and Razor-thin cases."
However, some of Windows 7 netbooks are still selling at very attractive price of $179 to $199 in some of the selected territories, but there's a great decline of netbook in US and Western Europe. This is not the end, the traditional computer's demand has also been plunged and it's expected that Tablet would soar the market in 2012.
Indeed, AMD's Brazos—a processor for netbook— is capable of providing higher-end gaming graphics. It has also ability to provide higher video resolutions with HDMI-out, and very long battery life with larger than 10-inch displays especially designed for netbooks.
Over 50 Tablets models were made available at CES this year by different vendors but there were hardly 6-8 models for netbooks. Manufacturers were shown prolixity to release netbook due to declination in its demand. But, Millar's remark and AMD's Brazos endeavor in netbook sector might be helpful for the device manufacturer in upcoming years.