Microsoft purchased the video-conferencing company—Skype—for $8.5 billion in June 2011 and deal was finalized in October same year. It shocked the folks worldwide as Microsoft's acquisition to Skype were more than doubles of the expected public valuation. Skype, which is popularized for VoIP (Voice Over Internet Protocol) has more than 200 million users at present and among them 8.8 million are premium users – actual source of revenue. It's expected that Skype video chat and messaging will be start soon with Xbox game console, Windows Phones and Windows Live messenger. Although, it was presumed that after acquisition of Skype, Microsoft is going to clinch the market in customers' number but it's well known that Microsoft has always been erratic record for customer satisfaction.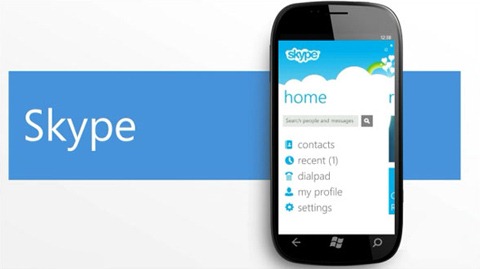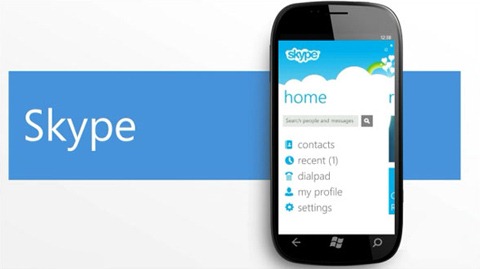 The speculation of integration of Skype with Windows Phones became stringent when Skype Vice president of products—Rick Osterloh—stated in a recent interview at CES in Las Vegas, "We're working with a lot of different Microsoft product groups to create direct integrations. Right now, we're working on Windows Phone; we'll be working on Windows 8, Xbox, Lync. So a whole range of different Microsoft users will get access to Skype and have a great experience."
Windows Phones users are still waiting to have Skype on its Windows platform, whereas, iPhone, Android, and Blackberry are already providing the service on their platform. However, an analysis firm—The Verge— has stated that the first Windows Phones, rich with Skype integration, could be released as soon as the Mobile World Congress in February. The firm also said that the Windows Phones users would have to wait until the Apollo—code name of Windows Phones 8 OS—release.
The intention of Microsoft is quite obvious to acquire Skype; the company wants to bring Skype to the nearly 35 million active members of its Xbox Live, and Microsoft's online gaming console. After introducing Skype as an app on Windows Phones, Microsoft wants to give stiff resistance to its rival services such as Google Talk and Apple's FaceTime. The strategy of the company is to bring business users into Skype, and enforce them to pay for services.
Microsoft has adopted a strategy to buy small companies in order to bring in new technology and talents. But, the company failed in its intention when it bid for internet giant—Yahoo—in 2008. Microsoft has purchased a number of companies in last couple of years to contend the rivals like Apple. In addition to grab the talents and technology into the company, Microsoft has also got benefit of controversial Patent rights over Google's Android mobile OS which is helping Microsoft to mint millions from smartphone device manufacturers including HTC, Samsung, and LG.