With the launch of Kindle Fire, Amazon has incubated the competition in Tablet market . It's been predicted that Kindle Fire has all potential to grow at the cost of Apple's iPad. A recent survey, conducted by Retrevo over more than 1000 Americans, might boost the confidence of Amazon that states that more than 44 percent of survey participants will prefer Amazon Kindle Fire over Apple's iPad. Kindle Fire, with 7″ screen, is tagged with $199 in US and Rs. 14,999/- in India. As per the survey, price might become the biggest challenge for Apple iPad that starts from $499 – doubles the rate of Amazon Kindle Fire.
It's interesting to know that only 12 percent of the respondents have said that they will prefer Apple iPad over Amazon Kindle Fire only due to brand value and confined Apple's Apps ecosystem. It's been also been highlighted that many of the respondents are still unaware of Amazon Kindle Fire – 44 percent of survey participants.
However, this could be the major aspect Apple can leverage upon. Apple is the world-renowned and the most trusted brand across the world. It's been so popular that even a child in the age group of 9 – 10 is aware of Apple product compare to Amazon which is known much in professional community. The brand factor will help Apple to take significant lead over Amazon.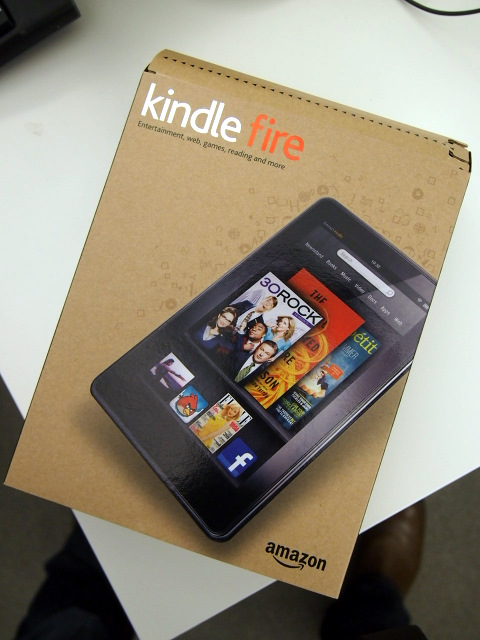 Let's have a look at the Apple iPad history and its sales. Apple launched its first tablet known as iPad in April 2010, and trend continues by the launch of iPad 2 in March this year. In such short span of time, Apple has managed to ship more than 35 million units of iPad. According to IDC and other analysts, currently iPad has covers more than 60 percent of the tablet market. Also, compare to estimation of Amazon's shipment of 3 to 5 million Kindle Fire in Q4 this year, Apple is expected to ship more than 20 million in same duration.
Amazon Kindly Fire also been subsidized compare to iPad technical specifications. Though the hardware configuration is not as superb, but at such a lucrative price, amazon Kindle Fire leads in its own segment. However, by all the mean, Apple's iPad clearly emerges as true winner in this aspect of comparison – conditionally if you rub the price factor.
Above facts and features directly indicate that Kindle Fire will not be able to provide intense competition to Apple's tablet market in coming days.
It has also been showcased that users are getting more budget conscious now as compare last quarter due to economic meltdown in U.S, Europe and now in India. As we know that despite of number of low-priced tablets availability in the market, Apple's iPad market is constantly flourishing and has achieved record sales for maximum shipment in Q3 of 2011.
Let's wait and watch up to how much extent Amazons Kindle Fire can dent Apples iPad market? By the way, which tablet will you prefer – Apple iPad or Kindle fire? Keep the price factor in mind before making the decision and do share your views with us in below comment box.