India is third largest country in terms of Internet users after China and US. However, the position is also quite similar when you count Facebook users after USA and Indonesia. But, India leads all other countries when it comes to countries which are most connected with US via Facebook users.
Your World – an interesting online app from Western Union – has amassed more than 225,000 users from the launch in July this year to reach to such analysis. The app also analyzes real time Facebook network connection based upon countries for individual Facebook users. This will help Facebook users to understand their reachability in various countries based upon their Facebook network bandwidth.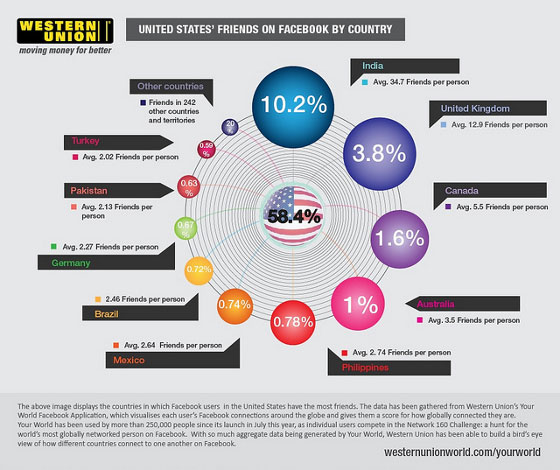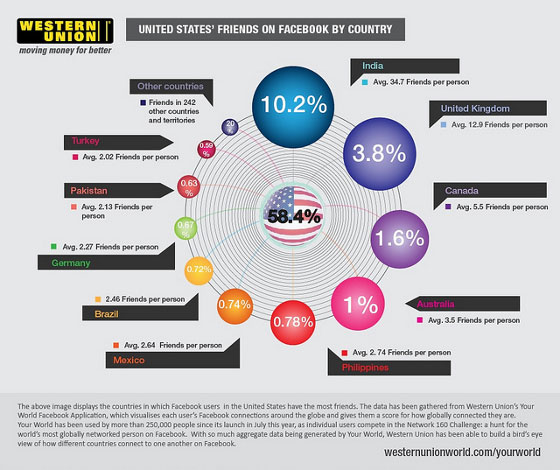 This app gives you a rating based upon your connection with various users from different countries. On country basis, app compares 10 countries which have most strengthen relationship in the form of Facebook users.
May be India rules the Facebook world with US due to strong business tries and significant threads exchange for different industries. BPO is one of the strongest sector which may be playing an important role in such relation as people may like to stay connected with their vendors/clients across the seas – even after the professional hours and beyond business matters.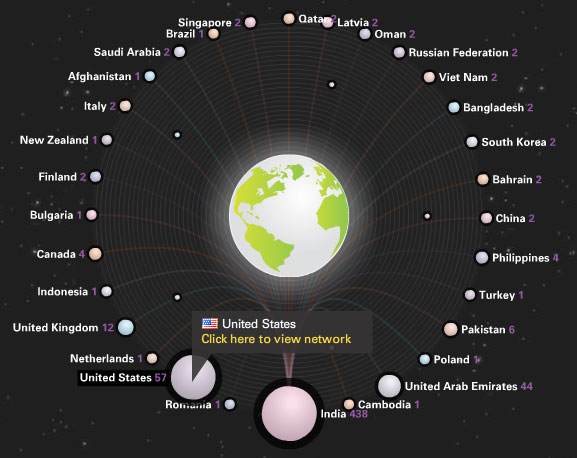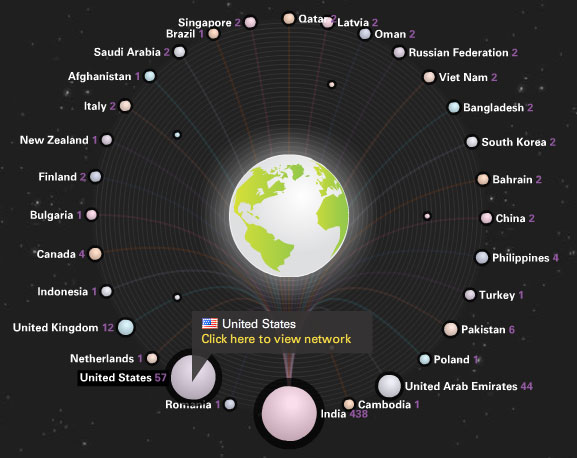 Whatever it may be, India is witnessing the highest internet penetration compare to last few decades. Infrastructure is constant improving and literacy rate is growing faster than ever. No wonder, India may surpass Indonesia in next 2-3 months to settle down the maximum number of Facebook users only after US.
We hope Mark Zuckerberk is also keeping a close eye on India's social and economic development.