[UPDATED]: It's official now! Today, 
Google has finally announced
 a new name for its wearables operating system (previously called
Android Wear)
 to reflect their technology and vision in a much better way and most importantly, to people who use Google watches and that is 
Wear OS by Google.
If you are desperately into wearables or love donning smartwatches, this should concern you most likely. The Android Wear enthuse might be sceptical of the latest developments by Google as the company is planning to rebrand its wearable platform. Google has replaced the usual watch-like logo of Android Wear OS with a distinctive 'W'. Also, the OS name will be changed from Android Wear to Wear OS.
Android wear was launched at Google I/O conference back in March 2014. Since then the smartwatch industry has evolved a lot and so has the google's wearable. Later it was given better updates, iOS compatibility and swanky looks. Android Wear 2.0 landed in mid-2017 which allowed a lot more personalization, custom controls, specific apps, and brilliant craftsmanship. Companies like HUGO BOSS, TAG Heuer, Emporio Armani are already involved with Android Wear.
Apart from the rename and logo change, has the OS really been revamped or just re-branded?
As of now, there's no formal explanation for the makeover at this point, but it is becoming a bit of a trend for Google with its Android products. Recently its contact-less payment service goes by the name Google Pay, not Android Pay. There might be a reason to step away from the Android name. Perhaps, Google doesn't want to confine its services to only Android devices. Having said that, the company may want chuck-off the Android tag on a product that isn't strictly bound to Android devices. After all, one can use Android Wear watches with iPhones too. But we are fairly certain that iPhone users who might want something different from the Apple smartwatch can possibly cringe at the thought of anything named with Android. Therefore, the introduced changes to Android Wear make it far more palatable option for Apple fanboys.
Given the current state of the smartwatch industry, this declaration may be particularly important. The current market share of Android Wear could be one of the prime reasons behind the overhaul. Android Wear fails to secure a place in the list of top five wearable manufacturers in Q4 2017. Huawei secured the top fifth spot because of its fitness tracker, not Android wristwear. This rebranding may help Google to strengthen its market share in the wearable segment to compete with its arch-rival Apple.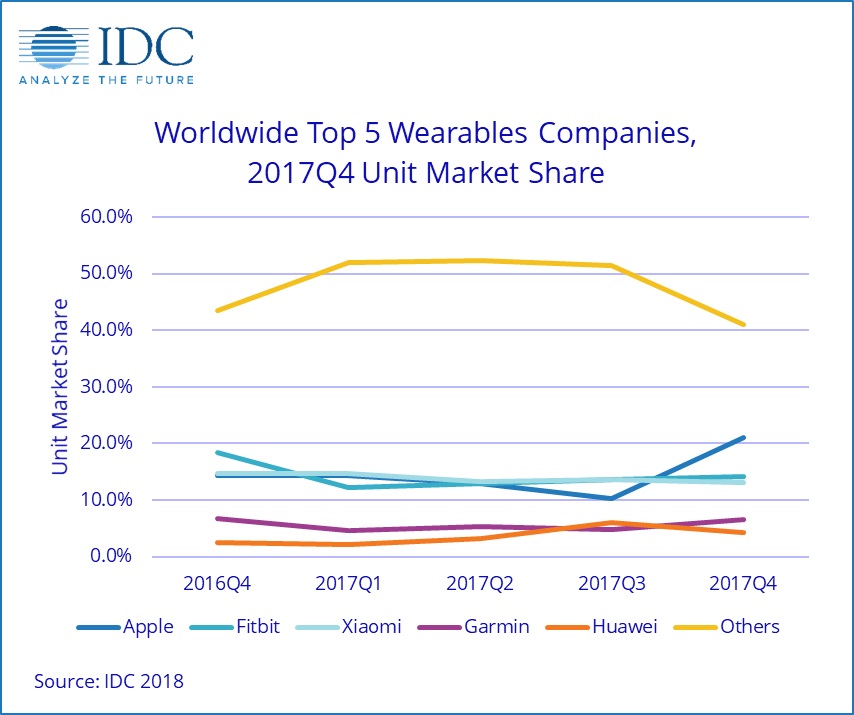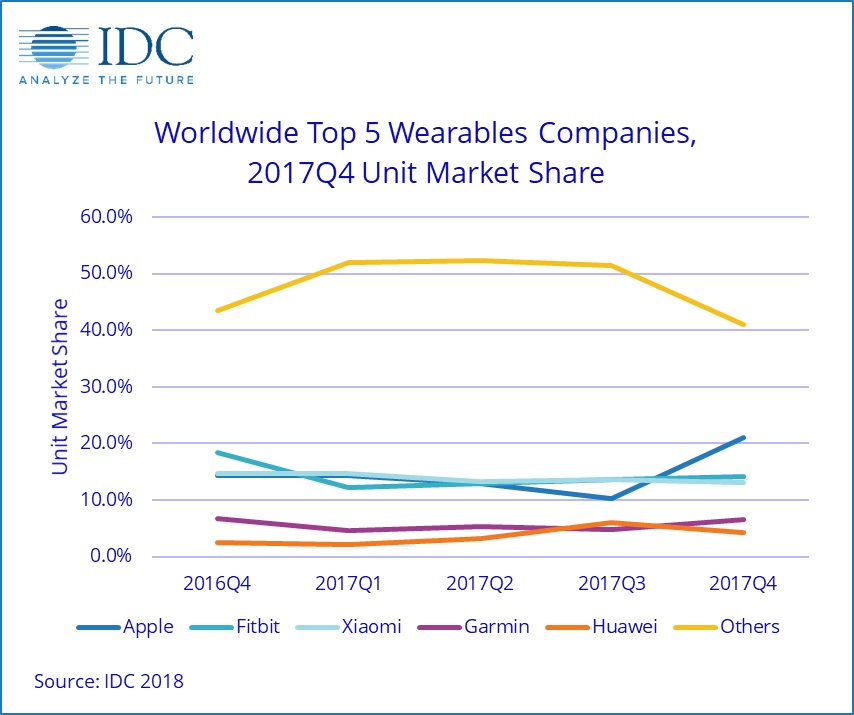 But, the big question here is, can just a name swap change this scenario?
Maybe for those gadget enthusiasts who didn't prefer the 'A-word' or those buyers who previously thought that they needed an Android phone. Google is expected to announce first details of Android P in the upcoming I/O 2018, precisely it might be the best time to reintroduce the refreshed version of Android Wear with a lot more features and functionality with the new name as Wear OS. This name changer can be a lack of faith or a leap of faith. We will come to know more about this in the coming months.