The manner and rate with which e-commerce industry grew in recent years are unprecedented. Though, it had been going on ever since the internet was introduced; the real momentum, however, shifted when new technologies and innovations took over. This was the time when the world entered a new era of communication, which was marked by increased internet outreach with greater bandwidth and fast data speed. Incidentally, the revolution in mobile phone industry changed the game forever. As a result, the convenience, safety, and user experience improved exponentially, which proved to be the key drivers of e-commerce.
Today, the e-commerce industry is poised to leapfrog into more engaging online interaction such as virtual reality, podcasting, video casting, and webcasting. This creates a need and opportunity for businesses to incorporate more effective strategies that would turn the tide in their favour. What we are going to see ahead is businesses will pay more attention to creating new markets, plug the unexplored territories, and provide a shopping experience that consumers will ultimately enjoy while browsing. There will be a greater focus on implementing programs that drive site traffic, offering desirable products at competitive prices, and accurately fulfilling customer orders.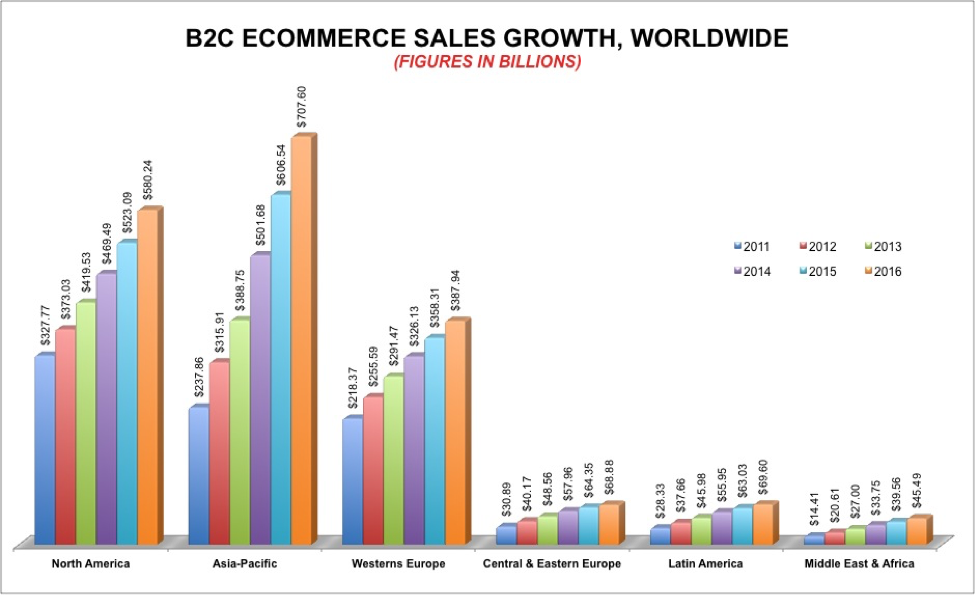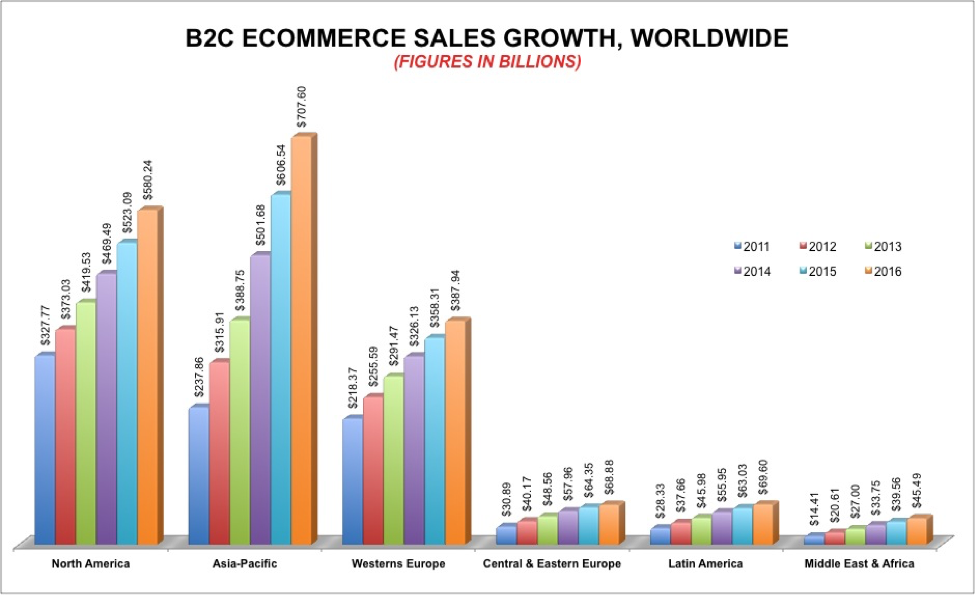 Competition is going to play a critical role in the e-commerce industry in future. There are more players readying themselves to pluck the low hanging fruit of growing need for online shopping. According to a report "Future of E-commerce" published on Raconteur – a Premium publisher of current affairs and special reports on business, finance, tech and healthcare – brands are going to face heightened levels of challenges in selling their products and services online. It also throws light on ways how different brands can compete with market leader Amazon.
What strategies will potentially impact your e-commerce business?
Personalization is the key
Since the e-commerce industry is constantly evolving, businesses have to keep on their toes and implement innovative strategies to stay ahead of the competition. Personalization is one such strategy that will provide a good chance of winning over your customers. Keeping in mind the increasingly online and mobile shopping habits, it is one of the biggest areas worth of investing in. In order to attract more online shoppers to your website, you have to create a unique experience for them on every occasion they land on your site.
This is where your personalization strategy will be going to help you immensely. All you need to do is enhancing your customers' shopping experience, carefully tailoring their desires, needs and wants, and gently pushing them towards making the purchase. To achieve this, you have to customize your site, increase the user experience, and interact with every interested buyer. There are many other techniques (call to actions) that you can include personalizing your e-commerce sites such as predictive recommendations, third party data, database segmentation, personalized content, real-time offers, contextual messaging, and dynamic remarketing.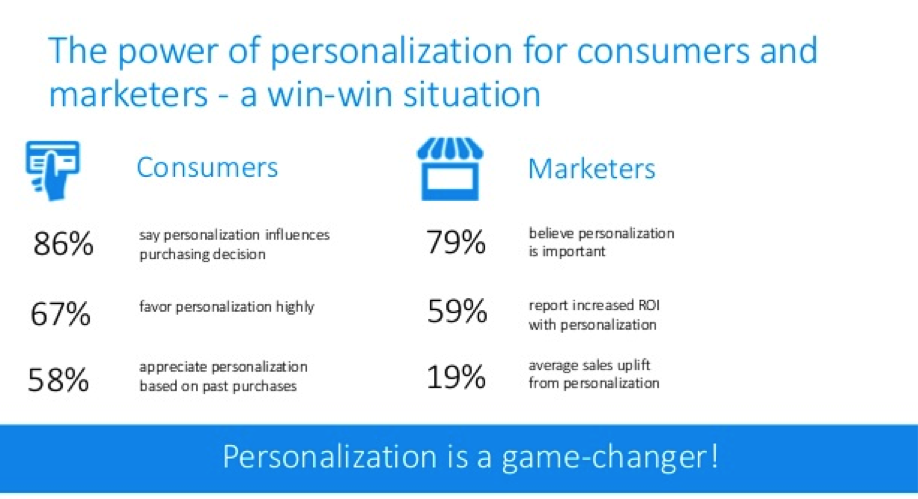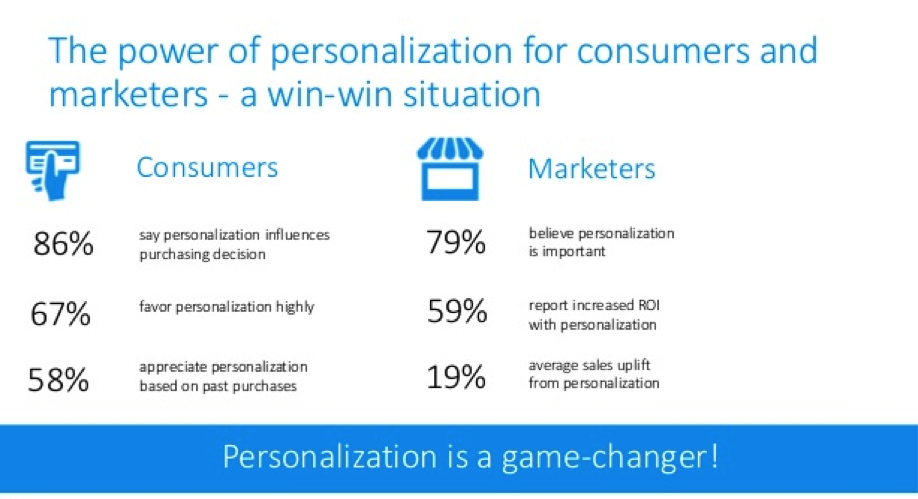 Leverage the power of social media
The ever growing popularity and increasing potential of social media is going to be a deciding factor for the success of e-commerce business. You need to devise a well-structured social media strategy about your business. You have to build a strong connection with your target audience by increasing your visibility across various social media platforms. Today, the dramatic growth of users on Facebook, Twitter, Instagram, LinkedIn, Pinterest, YouTube, and Google+ has opened immeasurable avenues for e-commerce business to flourish even further. Business owners like you have realized that effective social media engagement represents real value. Using these platforms, you can reach out to a new audience, satisfy existing audience and let the wider customer base know what your brand has to offer to them.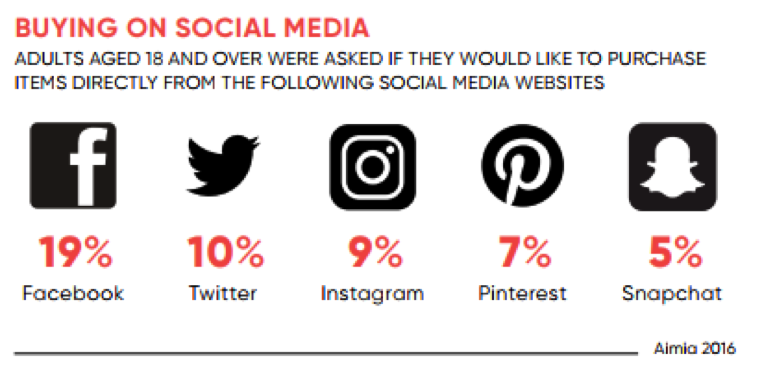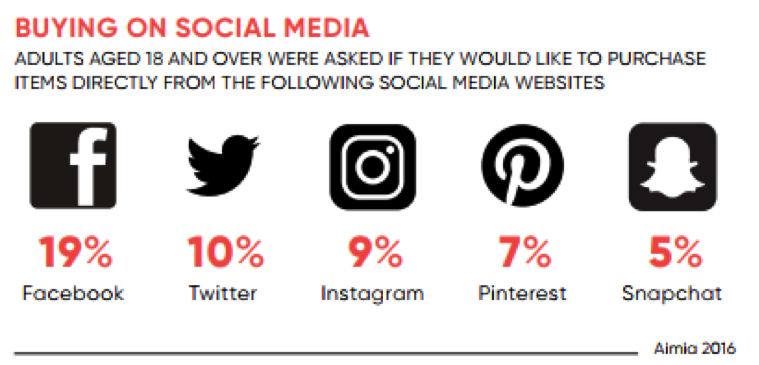 There are many ways by which you can leverage the power of social media. To begin with you need to post informative and engaging content regularly. First study what type of content your audience is engaging with and then analyze how it is reacting to different types of posts you are putting. Secondly, after figuring out your prospective customer base, you can target dynamic product ads on social media. This smart targeting will help you increase your return on investment (ROI) on advertising to a great extent. Thirdly, use influencer marketing because it is strongly going up the ladder. These influencers can be used for product launches, reviews, engagements, campaigns, events and so on. Fourthly, you can use infographics to make your website visually aesthetic, which also helps in providing concise and useful information.
Incorporate business intelligence
Using business intelligence (BI) in your scheme of strategies will help you collect detailed information about what customers do when they visit your website. Not just that, BI helps businesses make better and informed decisions regarding marketing, sales, and revenues. So, it will give you a complete picture regarding which products individual customers purchased, which pages they visited, how much time they spent on the website, and so on. By analyzing product sales, product demands and rising trends, you will be in a better position to formulate effective strategies. This is one of the important e-commerce metrics for businesses to ponder upon for future online shopping.
Moreover, business intelligence will help every stakeholder including executives, managers and external suppliers in identifying further trends and better business opportunity areas. There are many useful BI tools that are helpful for e-commerce business, such as Shopify, Woocommerce, BigCommerce, Veeqo, etc. These tools are capable of providing accurate information regarding maximizing profitability, fact-based decision-making, monitoring your store performance, and minimizing costs in marketing campaigns. Also, since customer retention is a big challenge for every business, the business intelligence tools can provide a valuable insight as to some of your customers are leaving and others continue to buy your products.
Design smart e-commerce apps
Today, smartphones and tablets are indispensable devices and with them, people are constantly connected to the internet. This growing use of smartphones has necessitated the importance of e-commerce apps as well. Businesses have understood how important some of the essential features of these apps could be for the growth of their e-commerce business. According to Statista – an online statistics, market research and business intelligence portal – by 2020, smartphones are expected to generate around $189 billion in revenues via app stores and in-app advertising. Therefore, irrespective of having a small or big online business, you must focus on launching smart e-commerce app. You should include some powerful features in your app that would make customers buy your products.
First, your app should support all payment options that are mostly preferred by the maximum shoppers. It should support multi-store, multicurrency, and multi-payment gateways. Second, include eye-catching themes and a large product range. People tend to remember colourful and interactive designs for a long time. Keeping a large number of product uploads will make the users interact even more. Third, incorporate virtual reality in your app. It has a promising future in the e-commerce industry. Using virtual reality, customers will gain amazing user experience. Fourth, include push notifications. It is a highly engaging feature that generates an immediate action by the consumers.
Make more videos and GIFs
Videos have found a special significance as far as e-commerce sites are concerned. Video commerce as we may candidly call it, consumers are finding them relatable, engaging and inviting. The fact is consumers tend to stay longer on pages that contain videos because they would rather watch videos than to read descriptions to save time. According to Buffer, pages that contained video content registered an increase of 157% in organic traffic from search engines. It was also found that consumers visit more on sites that have videos. There is no doubt, therefore, that consumers feel more confident with video content on their shopping journey. They are helping customers to understand what they are buying and they ought to buy.
In addition to videos, GIFs (Graphical Interface Formats) have also found their way into e-commerce sites via ad banners, video screen captures, and Tumblr pages etc. These short animated images are highly capable of capturing the attention of online shoppers. Engaging videos and funny GIFs are increasingly becoming popular on social media platforms. For example, Facebook Live and Instagram are using memes and micro-infographics that clearly highlight the growing importance of videos, GIFs and visual content on e-commerce sites.
In Conclusion
E-commerce is the future and online shopping is making hay while the sun is shining. There are many big fishes that are making billions in this expanding e-commerce market. However, if powerful strategies are put in place, there is something for everybody.
The above strategies are certainly in alignment with the growing level of e-commerce business, however, what you also need to know that this industry is equally dynamic in nature. You have to think out of the box and come up with more innovative strategies in the future.