Ever imagined that a company born on All Fools Day would break into people minds, change perspectives and create benchmarks everyone else in the world would imitate or compete to better? This $74.6 billion company which ranks as the World's Most Valuable Brand, is everybody's guess. Apple Inc. (NASDAQ:AAPL).
And the reason Apple is respected even today is because of its discipline, design and attention to details. How else is it possible to win the admiration of the 800 million iOS device and 80 million Mac computer owners (as announced at the 25th anniversary of Apple WorldWide Developers Conference, WWDC, in June 2014). And the whole world swoons in praise of its versatile user experience being so smooth and uncomplicated, that people of all ages adapt to it with utmost ease.
B.K.Birla, CTO of AskLaila.com, whose daughter knew her way around her iPod when she was 6-year-old, says,
"I love Apple for their ability to invoke a 'children of higher God' feeling among it's users. They reduce the user interfaces to few simple interactions which makes it easier for non-technical users to comfortably use their devices."
Wanitha Ashok, fitness expert and celebrity, reconciles the user friendliness being the prime reason for her reliance on Apple for all her business needs.
While praises for Apple does not stop there, it's not all roses for the mobile giant. Beejal Parmar, an entrepreneur designing social media monitoring tools, says
"We've been an Apple family for over a decade, but when it came to re-buy of phones, we had to really evaluate value versus cost and it felt better to shift loyalties."
Suhas Gopinath, founder Globals Inc, whose company is in talks with Alibaba to set up an incubator focused on mobile, finds Apple devices' lack of cross-platform interoperability with other OSes, the deal breaker.
Coming to see of it, Apple has not had a smooth ride all through and some interesting facts emerge when you dig deep into its history. Some astonishing less known facts about Apple's innovations that were ahead of their times, are right here:
1. Blue Box
Even before Steve Jobs and Steve Wozniak started Apple, they built and sold $100 equipment digital blue boxes, that could hack telephone systems and allow people make calls to any number in the world. Among their first calls using the blue box, was to the Vatican, asking to talk to the pope, with Wozniak pretending to be Henry Kissinger, sans success.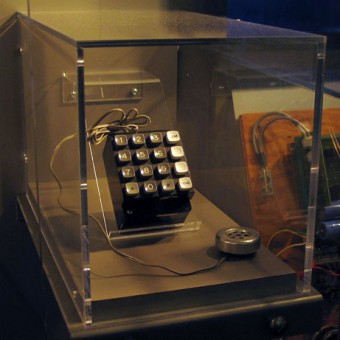 2. Quick Take 100
Back in 1994, Apple invented Apple Quick Take 100, the first mass-marketed digital camera that could take 8 photos and then connect to a Mac via a serial cable. It sold for $749 then. In 1997 when Steve Jobs was reinstated into Apple he scrapped this project.
3. Pippin
Apple had produced a gaming console called the Pippin, which came out in 1995 and was a CD-based console selling for $600 then. Even that failed miserably.
4. Apple I
Without realizing that the triple six configuration had satanic connotations, Steve Wozniak calculated the retail price of the Apple I, at one-third above its wholesale price of $500 to $666.66 and then rounded it off to $667 for convenience to type.
5. iPhone 1983
The first iPhone was invented in 1983. It was a land line phone with a stylus controlled interface designed by Apple computer developer Hartmut Esslinger. And the interesting fact is the 1983 iPhone device looked more like an iPad with a conventional phone.
In spite of so many failures (and these are just part of them), Apple has amazingly raked up most of its revenue with the invention from a decade ago, the iPhone and the iPad. With a 57% Y-O-Y increase of revenue as compared to Q1 2014, and a 116% revenue hike from the last quarter, the flaws and the drawbacks quoted above does not seem to affect the "most innovative and the best marketed brand in the world" (as cited by Bhupendra Khanal, CEO, Simplify360) much.
The Apple we see today stands as the monument of dedication, passion and humility of the Steves. What when, all that the company started with was, in Jobs own words, "Yeah, we'll lose our money, but at least we will be able to say we had a company".  Kudos Captains, the ship will sail on!
Happy Birthday, Apple !