Chinese eCommerce Giant Alibaba and Bangalore-based mobile and analytics solutions company Globals ITeS are coming together to start a startup incubator in Bangalore. The incubator will solely focus on mobile internet and mobile commerce, says TOI.
World's youngest entrepreneur and also honoured as "Young Global Leader" by World Economic Forum in 2008-09, Subhas Gopinath, founder of Globals ITeS, has shaken hands with Alibaba Group Holding Ltd. (NYSE:BABA) that is now steadily moving towards m-commerce. Considering the upsurge in the mobile industry, an incubator focusing on mobile internet and m-commerce seems like a need of the hour.
Most startups tend to join an incubator because of the help and guidance they get from the external teams. Besides, incubators also help these startups raise their first round of funding. Alibaba and Global's joint initiative for an incubator will begin with five startups in the first batch. We can expect the incubator to start its operations sometime in May-June this year. With a futuristic approach towards the growing mobile industry in India, both the parties want to be aggressively involved in pushing all boundaries and help these new ventures to succeed on a larger scale. To ensure there is no diversion, they have settled for one particular industry – the mobile industry.
Jack Ma, founder of Alibaba has already met Indian Prime Minister Mr. Narendra Modi to discuss on how they can leverage the platform for an effective B2B-commerce, that will take into account everything, starting with farm, handicrafts and products from SMBs as well as global buyers.
Alibaba, being the successful and complex eCommerce king, will be responsible for providing mentors. Along with that, it will bring on floors its own technology and business expertise. As TOI reports, Gopinath is looking forward to shake hands with Karnataka Government as well to scale their growth at a faster pace.
Indian Mobile Industry is moving Northwards
The most prominent reason for Alibaba to concentrate more on m-commerce is the increased smartphone users in India. India at present is one of the most promising markets for foreign investors. With over 1.25 billion population and over 940 million mobile subscriptions, India is the fastest growing mobile market in the world. By end of 2014, 199.6 million units of smartphones were shipped in India and this market is expected to grow at a rapid pace in 2015 due to the introduction of low-priced, yet power-house, entry-level smartphones from newcomer Xiaomi, Lenovo and such brands.
As per the reports from IAMAI and IMRB International, by June 2015 India will have nearly 213 million mobile internet users. The growth in mobile and mobile internet user base clearly indicates that the Internet connection is no more reserved for the rich and wealthy population. On the contrary, since smartphone prices are now in between the income bracket of a common man – 71% of smartphones shipped in India in 2014, belong to sub-$200 price category – rural and urban Indian population are accessing internet at a rapid pace. Almost 75% of the total Indian population are active smartphone users. An infographic on India's internet presence in 2015 reports India to have 405 million unique mobile subscribers.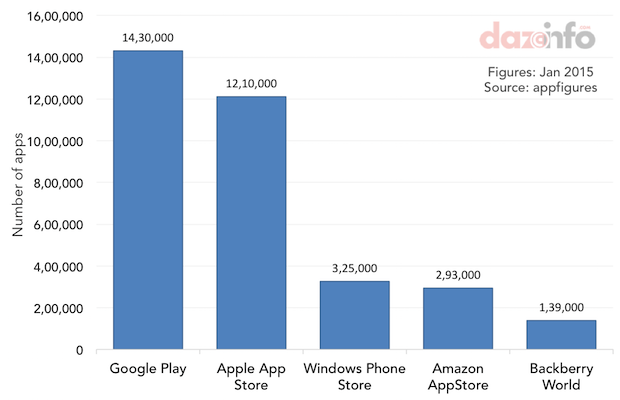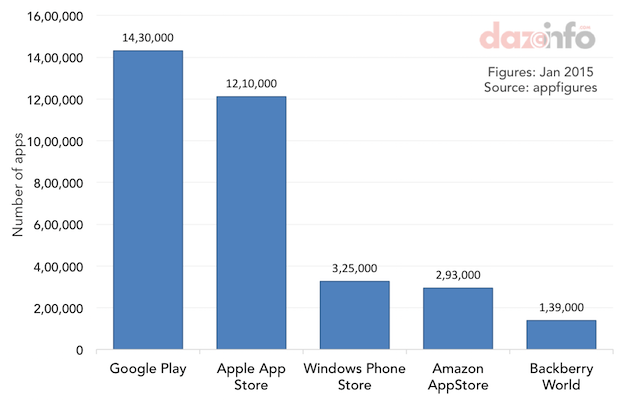 The phenomenal growth of smartphones and internet connectivity has helped mobile users to become more adaptable to mobile apps. Sensing an immense opportunity in this space, more than 175,000 mobile app based startups have cropped up in the last three years. In fact, many existing eCommerce and offline players are shifting onto mobile. For instance, the poster boy of Indian e-Commerce industry Flipkart has taken down its mobile website, riding on the backs of fashion retailer Myntra's announcement of becoming a mobile-only site. Overall, the mobile app industry is growing at a rapid pace, more than 3 million unique apps are available at various app stores and it is estimated that mobile app industry will be worth $25 billion in 2015.
Is Investment in PayTM fueling Incubator-plans of Alibaba?
Chinese leader Alibaba went ahead to invest a whopping $575 million in cloud-based mobile payment app PayTM. This investment might stand out as another reason for Alibaba to concentrate on the mobile industry in India solely. It can be directly stated that Alibaba's investment in PayTM has enabled them to access a host of data as PayTM has over 25 million active wallet users and supports more than 3,00,000 transactions daily.
The investment in the mobile wallet service will reap the fruits of benefit for startups who will join the incubator. You might ask how? We have already mentioned that Alibaba can garner a huge amount of consumer data directly from PayTM, which is providing a payment wallet service to many startups and established players, including Uber – One of the most popular startups operating in India and providing cab booking services to millions of people every month. Hence, getting a grip on customer behaviour using payment app will be easy for Alibaba. This understanding of Indian customers will help Alibaba to guide startups focusing on the mobile industry to achieve their goals.
Globally, as well as in Indian scenario, smartphone users are steadily rising north-wards. In such a time, Alibaba and Global's decision to start an incubator for mobile internet and mobile commerce in India is definitely going to strike the bull's eye without fail!