Social media giant Facebook Inc. (NASDAQ:FB) is looking beyond just engaging its users. A social media platform with over 1.4 billion global users, it doesn't come as a surprise that Facebook is eager to venture into every aspect of the Internet. After the much-hyped acquisition of mobile messaging service Whatsapp, Facebook has now acquired eCommerce search app TheFind to make inroads in eCommerce as well, as reported by TheFind itself. According to the report, TheFind will take down its search engine and its team members will now join Team Facebook.
Since its inception, Facebook was more focused on engaging its users. It continuously modified its UI to ensure there is something new for its humongous user base. Trading on the same path, Facebook is now on its way to become the one-stop platform, pushing the boundaries for almost anything and everything on the web. Starting with pushing users to download messenger app separately to incorporating money transfer feature in messenger, Facebook did it all to leverage its platform for businesses and otherwise. With Whatsapp, it stepped into messaging world, and with the acquisition of Oculus Rift, it made its advent in the world of  Virtual reality. In the latest development, the online social media giant is to roll out news hosting service for leading publishers, giving a serious blow to budding publishers.  The icing on the cake came in the form of Facebook's recent venture into eCommerce with TheFind.
Insecurity looms over leading Search Engines
TheFind is a shopping search app that makes online shopping seamless. It allows you to shop from any store on the web and find exactly what you are looking for. Its acquisition by the social media giant not just indicates Facebook's advent in eCommerce but also poses a serious threat to some of the biggest search engines on the web. The search that customers conducted on the popular search engines will now have the option to do the same on Facebook. Not just searching, but real-time price comparison will also happen on this social media platform.
You might wonder WHY would Facebook target search engines? The only plausible answer to this question is- search engines garner the maximum revenue on the web. Google Inc. (NASDAQ:GOOGL) alone garnered a revenue of US $14.44 billion in 2014, up from US $12.92 billion in 2013.
Although not directly, but now with TheFind, Facebook is trying to rule out the eCommerce related search on any other search engines but on its own platform. Besides, there is also a strong possibility that Facebook is trying to strengthen is graph search offering and with the latest acquisition of TheFind, it can easily built up add-ons features to its Graph Search making it more adaptable to its users.
Facebook and eCommerce- how will that shape up?
With TheFind under its wing, Facebook is now ready to make more target oriented ads. Being the leader in the digital ad world, it will be easier for Facebook to show customer suited ads and in turn have more conversion rates.
Hence, while socialising, now people can search and shop as well. But this is not the first attempt of Facebook to bring 'shopping' feature on its platform. At the beginning of the year, "Shop Now" button for Groups was introduced, encouraging buyers to do their shopping without having to leave the networking site. With TheFind, Facebook is getting involved in eCommerce in full swing.
The acquisition of TheFind ensures a seamless shopping experience on a social media platform. This is definitely touted as another smart business move by the Social media site to leverage its revenue model as well as keep its user base undeterred.
What beholds in the recent Future?
Although saying that Facebook will change its UI is vague, but obviously 'call-to-action' buttons or ads that will redirect to 'buy' options can be expected. Along with this, we can surely expect high voltage competition between Facebook and other leading eCommerce platforms, whose customers are also a part of 1.4 billion+ users of Facebook.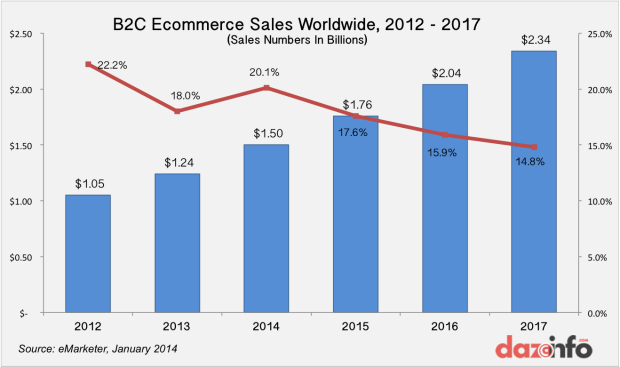 Social networking behemoth Facebook does not need to scour for users. Those days are over for Facebook. But customer engagement has seen some lag in the recent times, especially for businesses. However, given with the various services that Facebook has been rolling out one after the other, it points the needle in one direction- The networking giant is diligently targeting businesses and emerge as an important marketing platform for them .
Very recently, it decided to delete all fake and inactive fan accounts, leading to a dip of 3% to 4% in likes for fan pages. Although the total number of likes have dropped, brands can now have an accurate number of fans following it with the changed metrics. Previously, it announced about cleaning up spam news feed to improve business engagement.
Going by the way Facebook is moving from one industry to another, no one can take away its crown of the undisputed leader in the social media industry. Apparently, from the beginning, Mark Zuckerberg knew that the focus must be on acquiring internet and it users, keep them engaged and they will keep you in business, one after another!