Qualcomm Inc. (NASDAQ:QCOM) is the leading SoC (System On A Chip) provider for mobile devices like smartphones, tablets and Wearables. It is quite famous for its Snapdragon line-up of SoCs which combines custom made CPU cores, GPU cores and connectivity in a single block. Just like Apple Inc. (NASDAQ:AAPL), Qualcomm gets license from ARM Holdings plc (NASDAQ:ARMH) to makes custom CPU cores known as 'Krait' which are compatible with ARM IS. On the GPU side of things, Qualcomm uses Adreno cores which they acquired from Advanced Micro Devices, Inc. (NYSE:AMD) way back in 2006. Krait CPU cores are generally more power efficient than competitors while the Adreno 330 GPU is the most powerful GPU in the market as of now.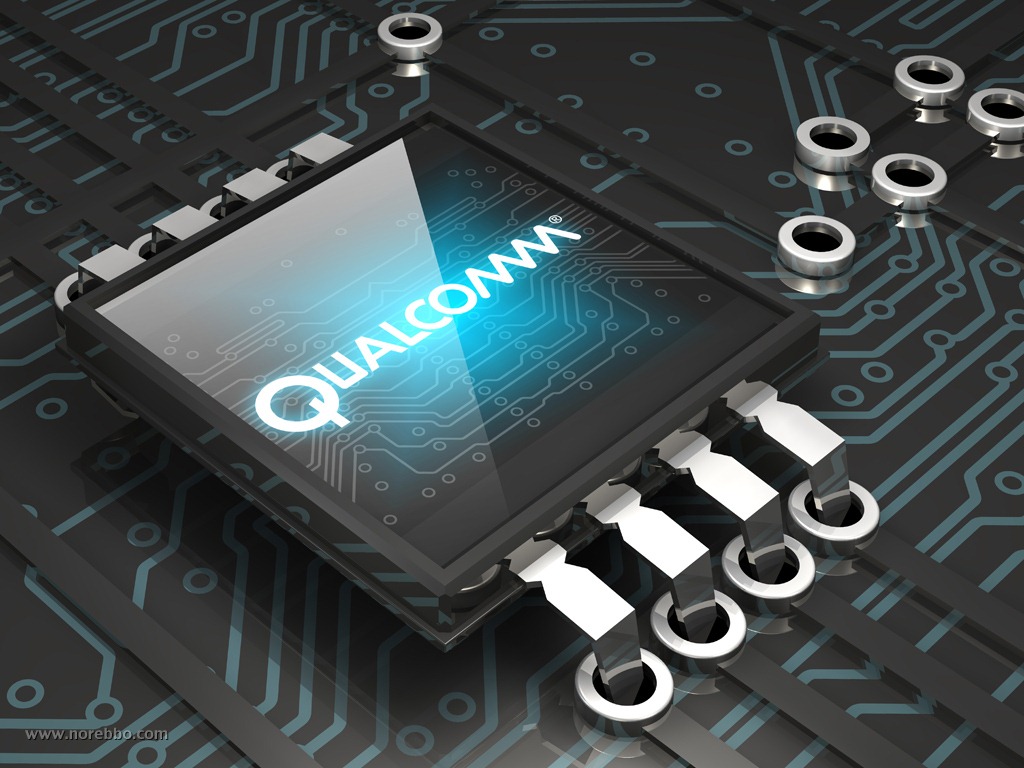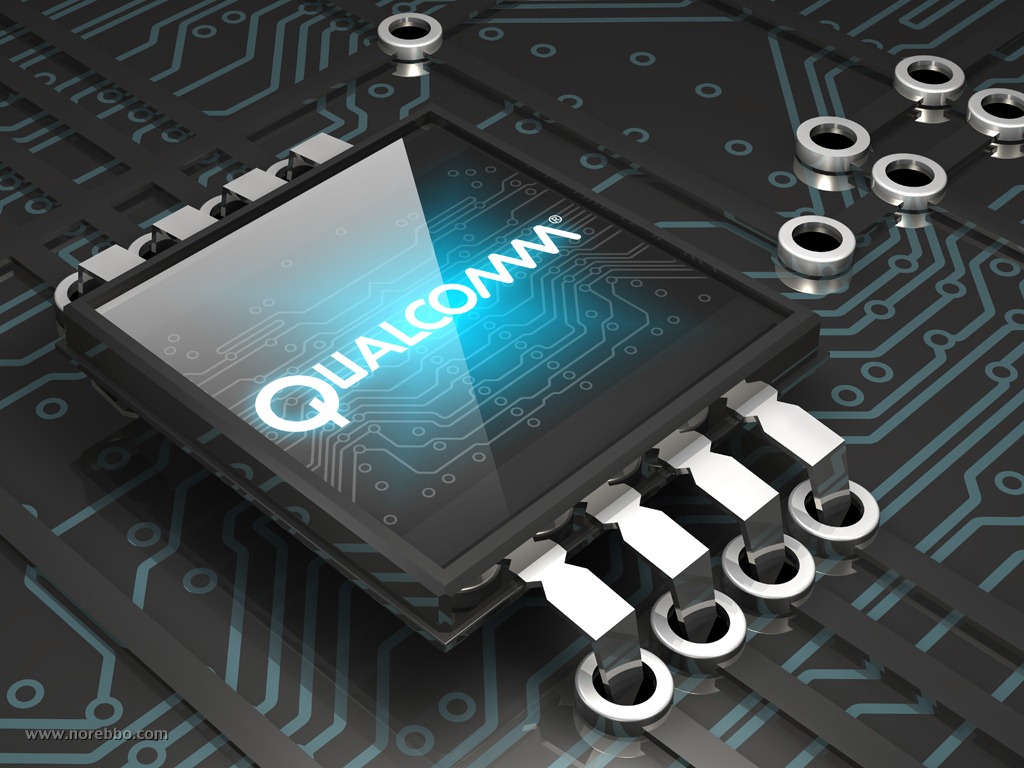 Till 2013, Qualcomm was doing great in the high-end segment of the SoC market with its Snapdragon S4 Pro, Snapdragon 600 and Snapdragon 800 processors. It was the leading provider of latest technology in mobile chipsets. But the release of Apple iPhone 5S in late 2013 hit them in the guts. Apple released the world's first 64-bit mobile SoC based on ARM v8 architecture. Qualcomm was totally unprepared for this challenge. According to experts, Apple now stands 1-2 years ahead of every other SoC provider in terms of processing performance with its A7 chipset. AnandTech, a leading technology review publisher, confirmed Apple's "desktop class performance" claim about A7 SoC to be true.
The quad-core Snapdragon 410 will be the first 64-bit SoC from Qualcomm to hit the market. It is the successor to the ultra-popular Snapdragon 400 which powered devices like Motorola Moto G and the
HTC Desire 816
. The Snapdragon 610 will be a successor to the Snapdragon 600 which was used in flagship devices like HTC One (M7) and Samsung Galaxy S4 i9505 last year. According to Qualcomm, the octa-core Snapdragon 615 is catered towards Chinese market where users and companies focus towards on-paper specifications rather than actual performance. All these chipsets will be used in the mid-tier smartphones and tablets.
| | | |
| --- | --- | --- |
| | Qualcomm | MediaTek |
| CPU | Quad-Core Snapdragon 410 / Quad-Core Snapdragon 610 / Eight-Core Snapdragon 615 | Quad-Core MT6732 / Octa-Core MT6752 |
| CPU Instruction Set | ARM Cortex A53 (ARM v8) | ARM Cortex A53 (ARM v8) |
| GPU | Adreno 306 / Adreno 405 / Adreno 405 | PowerVR 6 Series (Rogue) |
| Integrated LTE | Multimode 4G LTE | FDD-LTE, TD-LTE |
In the entry-level and mid-range segment,
MediaTek Inc.
(TPE:2454)
has started giving serious competition to Qualcomm with their ARM Cortex A7 based quad-core (MT6589 & MT6589T) and eight-core chipsets (MT6592 & MT6595). These chipsets can be found in majority of smartphones and tablets which are considered to be entry-level and mid-range. MediaTek has also announced ARM Cortex A53 based quad-core and eight-core chipsets which will be out in the market by early next year.
| | | | |
| --- | --- | --- | --- |
| | Qualcomm | Nvidia | Intel |
| CPU | Hexa-Core Snapdragon 808 / Octa-Core Snapdragon 810 | Quad-Core Tegra K1 / Dual-Core Tegra K1 Denver | Atom Z3480 Dual-Core / Anniedale Quad-Core |
| CPU Instruction Set | ARM Cortex A57 (ARM v8) 64-Bit | ARM Cortex A57 (ARM v8) 64-Bit / Custom 'Denver' Core (ARM v8) 64-Bit | Silvermont 64-Bit/Airmont 64-Bit/Goldmont 64-Bit |
| GPU | Adreno 418 / Adreno 420 | Kepler | PowerVR 6 Series (Rogue) / Intel Gen 8 (Broadwell) |
| Integrated LTE | Multimode 4G LTE | No | Not Known |
Looks like
Intel Corporation
(NASDAQ:INTC
) will be the second company in the world to bring out 64-bit SoCs to smartphones and tablets, ahead of Qualcomm and MediaTek. They have already announced Merrifield (dual-core) and Moorefield (quad-core) SoCs with next generation PowerVR Rogue and Intel Gen 8 graphics respectively.
Nvidia Corporation
 (
NASDAQ:NVDA
), yet another SoC provider which couldn't compete with Qualcomm, neither in terms of performance nor the price, has come out with an ultra-powerful Tegra K1 which will come in two variants, 64-bit ARM Cortex A57 based quad-core and 64-bit 'Denver' custom core based dual-core.
Now Qualcomm is getting squeezed from both the ends. Although Qualcomm has announced a complete line-up of 64-bit quad-core, hexa-core and eight-core SoCs, they haven't announced any definite time when people can expect smartphones with 64-bit Krait cores. Generally Krait cores are better than stock ARM cores at similar clock speeds due to Qualcomm's inputs and improvements. This goes on to show that ARM was totally unprepared to take on Apple's assault. Also, according to the press release, we won't see the new line-up of Qualcomm's 64-bit processors (Snapdragon 610, Snapdragon 808, Snapdragon 810) in devices before the start of 2015. By then, Apple, Intel and Nvidia would have surpassed Qualcomm's offerings by one generation.
Also, Qualcomm used to disregard the success of MediaTek by stating that their custom Krait cores perform much better than MediaTek's stock ARM cores. But now, with Krait no longer in the vicinity, it looks like MediaTek and Qualcomm will be on a level playing field as both will be using custom ARM cores in their upcoming 64-bit processors. Does Qualcomm has any answer to Nvidia? How will it compete with MediaTek in mid-range segment?