Nearly 2 years after its primary introduction, wireless cellular subscribers in India are taking great advantage of MNP (Mobile Number Portability) facility. TRAI (Telecom Regulatory Of India) has recently released a report which summarizes the telecom subscription data in India. According to this report, MNP requests in India increased from 102.49 million in September, 2013 to a staggering 104.79 million by the end of October, 2013. Around 2.30 million cellular service subscribers made mobile number portability requests in the month of October, 2013 alone.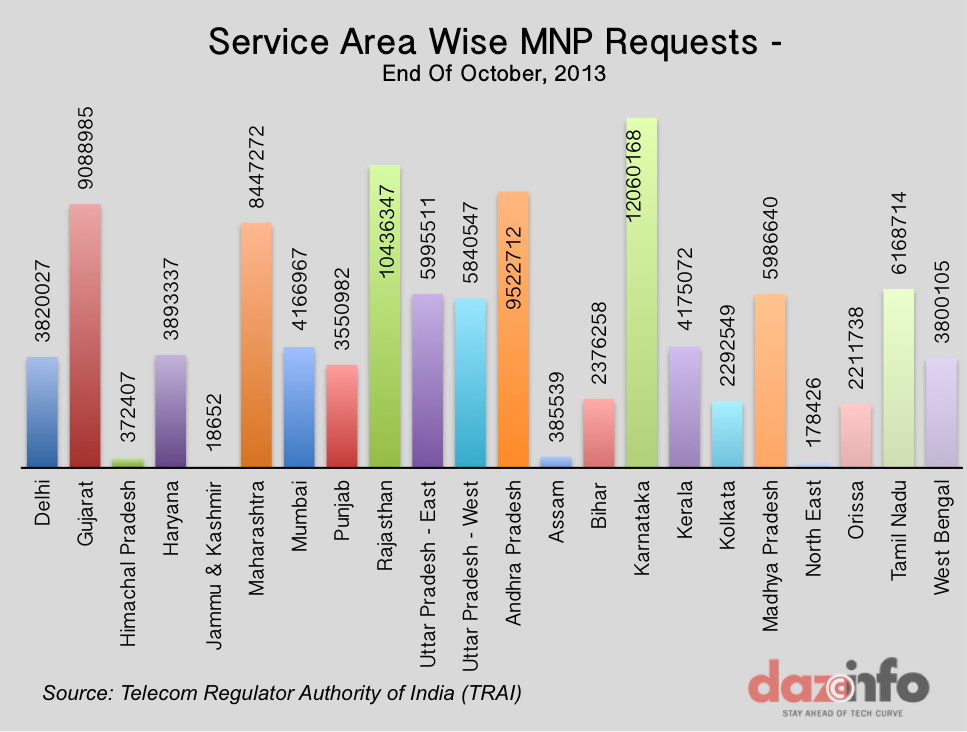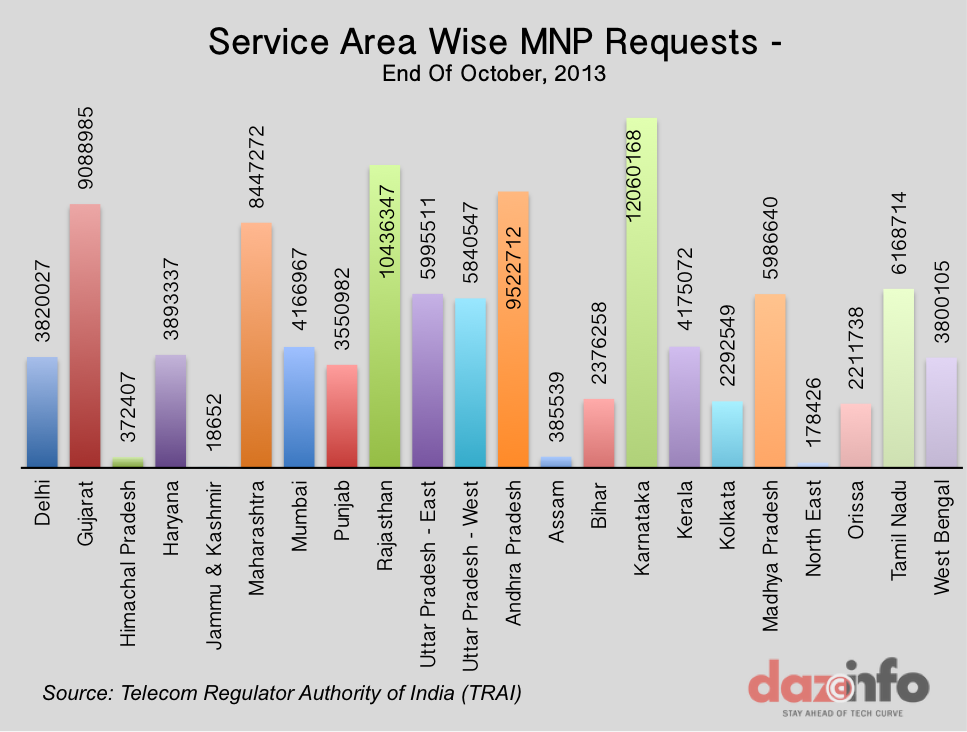 Clearly, with a charge of just Rs. 19 for raising an MNP request, Indian subscribers are finding it easier and compelling enough to switch to a better service provider. As per the available data, Karnataka leads the number in receiving the highest number of MNP requests at 12.06 million. Rajasthan, with 10.44 million requests and Andhra Pradesh, with 9.52 million requests, stand at second and third positions respectively. With around 9.09 million portability requests, Gujarat stands at 4th position in this regard.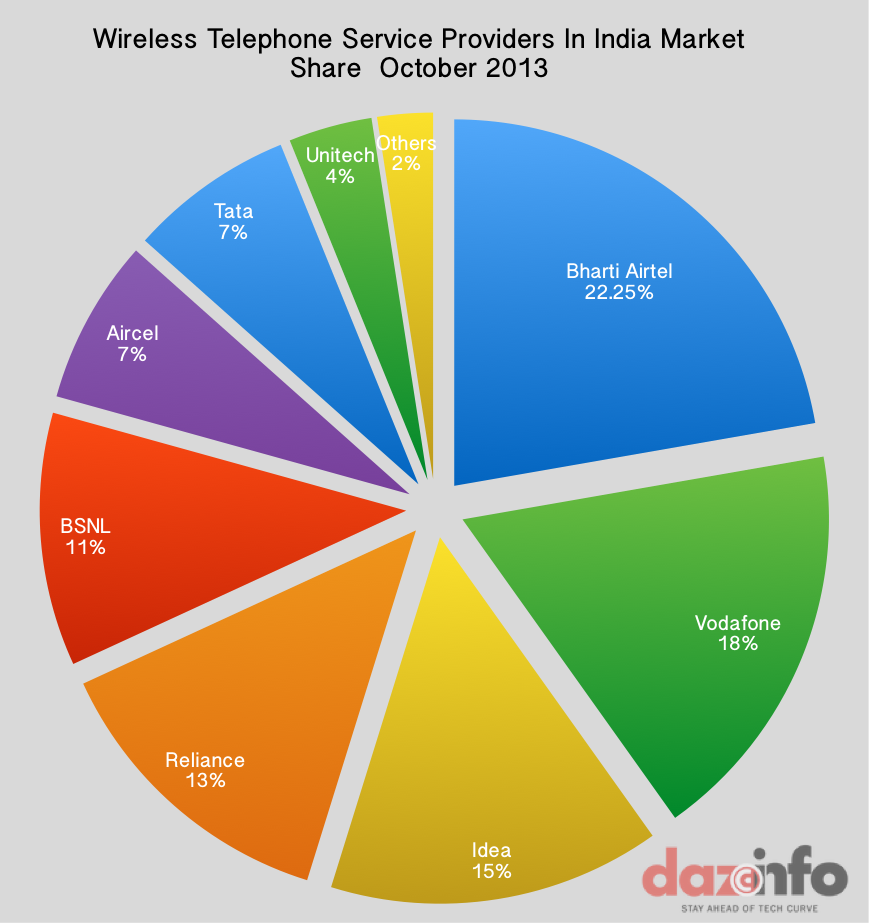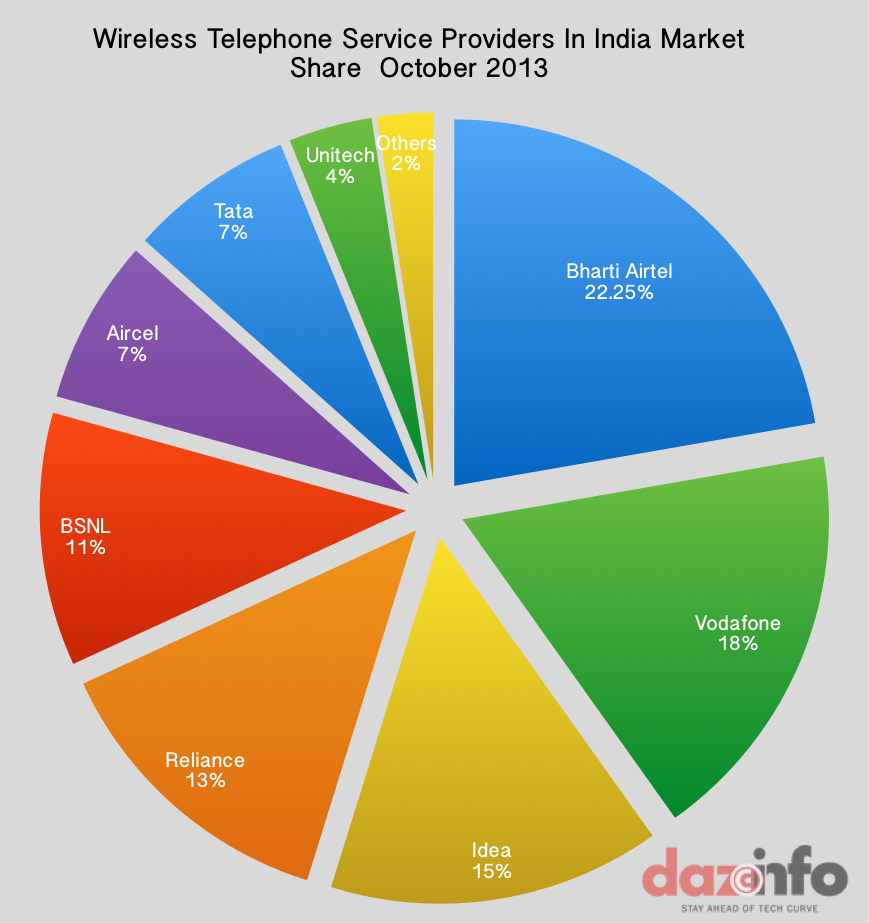 Bharti Airtel grabbed the highest number of net wireless & wired telephone subscriptions in October, 2013. With a market share of 22.60% and for the same month it also stands as largest cellular service provider in India.
Private wireless service providers now hold a staggering 88.41% market share while the PSU service providers combined [BSNL + MTNL] are now left with just 11.59% market share. As of October 2013, Airtel is India's largest wireless service provider with 22.26% market share as it also managed to attract the maximum number [1.48 million] of subscriber additions. Both, Vodafone and Idea Cellular managed to grab around 1.15 million new wireless subscribers, while Aircel and Reliance too managed to attract new subscribers, but not many in comparison. Videocon and HFCL [acquired by RIL] managed to achieve highest monthly growth rates of around 7.40% and 5.79% respectively. On the other hand, Unitech, Tata and MTNL lost subscribers to other service providers in the month of October, 2013.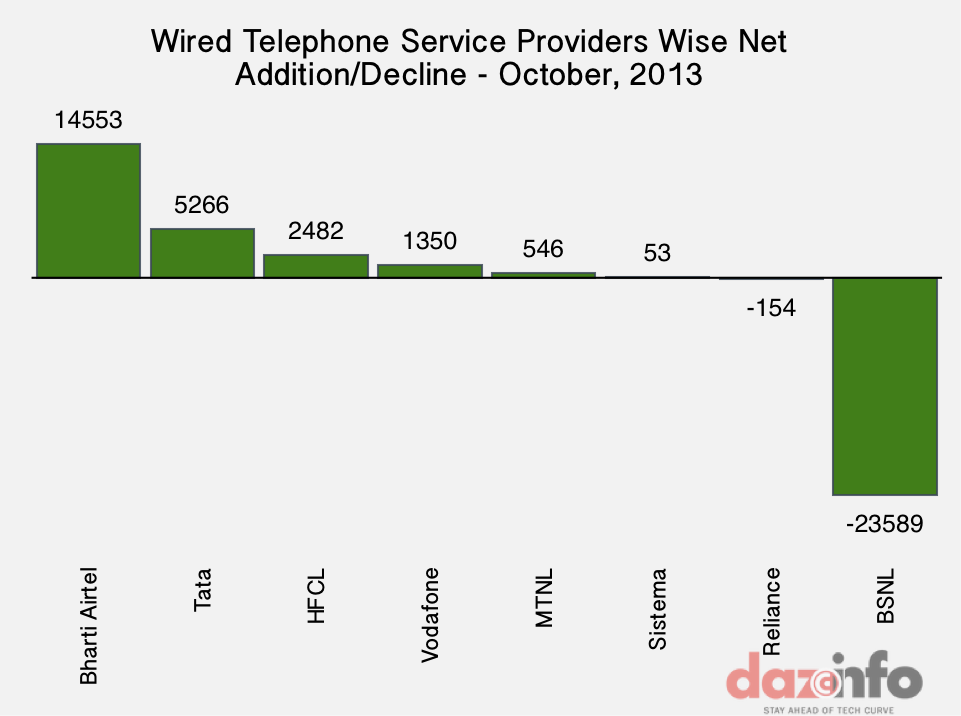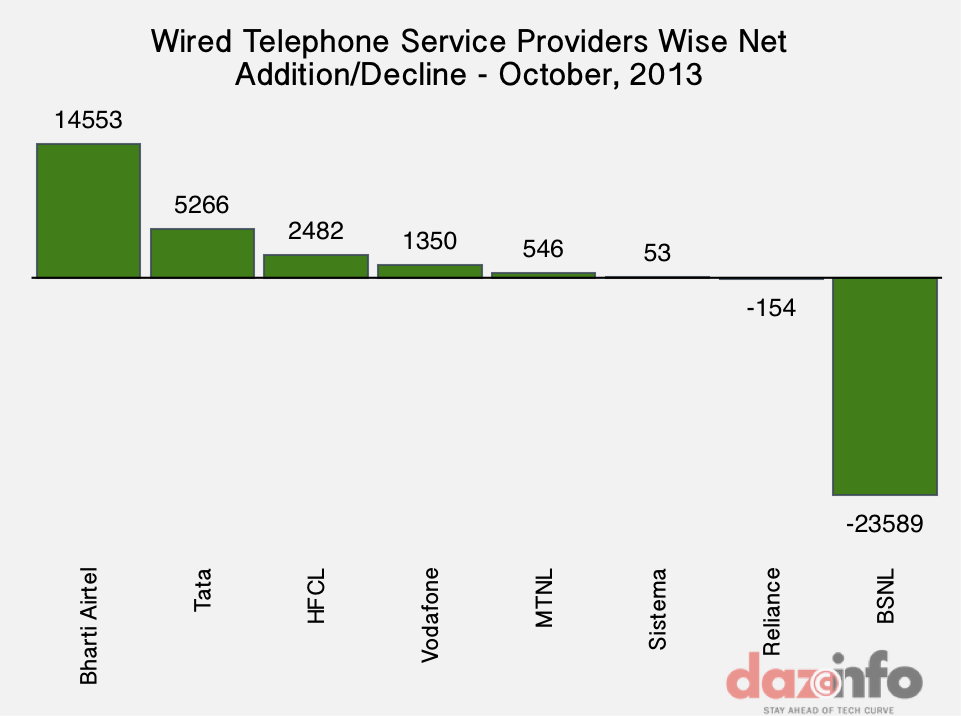 On the whole, there was a monthly growth rate of 0.56% [4.9 million] in wireless subscribers in India. India has now reached to 70.96% tele-density, up from 70.63% in the month of September 2013. Although urban wireless subscribers have declined from 59.75% to 59.65% at the expense of the rural population, who are joining the cellular ecosystem faster than the urban population. Of all the wireless subscribers in India 40.35% belong to the rural population, an increase from 40.25% in September 2013.
Wireline telephone subscriber market share is still lead by PSUs, BSNL [65.83%] and MTNL [12.18%], although according to the numbers, they are fast losing subscribers to private service providers like Bharti Airtel, Tata and HFCL.
By 31st October, 2013, the top 5 broadband internet service providers in the country include BSNL (9.96 million), Bharti Airtel (1.32 million), MTNL (1.11 million), Hathway Cable (0.37 million) and Beam Telecom (0.34 million). As a reminder, an internet connection in India is termed as broadband if and only if it provides a minimum download speed of 512 Kbps.
Source: TRAI Report, December 2013