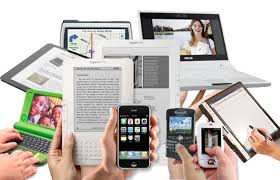 With the remarkable changes in the tech world, gadgets have created a new era in corporate mobility. These hip gadgets attracted so many corporate executives that they wanted to use it for business, soon BYOD trend began. BYOD first entered in 2009, from the beginning BYOD was a challenge for IT departments, which had to combat with data security, device manageability, support and app control. However, companies went along with the trend and allowed at least some workers to use their personal devices for business.
Latest Research from  Gartner suggests that by 2017, half of employers may impose a compelling BYOD policy –requiring staffs to bring their own devices to work.
Findings From The Research:
BYOD is accustomed to midsize and large enterprises, whose revenue per year is between $500 million to $5 billion, with 2500-5000 employees.
38% of companies are expected to halt providing work place devices to staff by 2016.
Due to strict data protection rules companies in Europe are likely going to allow BYOD than compared to companies in the U.S.
Around half of all BYOD programs a partial reimbursement, and full reimbursement for all costs will be rare.
The Leverages
BYOD is clearly a pressing trend, allowing people to work on their personal devices has many advantages, it allows for a greater work flexibility and employee satisfaction .Companies overall investments on the gadgets are also reduced.
Using a personal device offers accessibility of project information to workers outside of normal working hours or when commuting this could make commuting hours productive and the work will also be done faster. There will be an ease for employees in working on their own devices and in terms of safety also they will tend  to become more responsible. Mobility erases the time boundaries and allows employees to be productive even after their working hours.
The Limitations
Though BYOD has many advantages, there are certain tradeoffs. The main concern here is data security. By embracing BYOD, organizations lose much of the control over the IT hardware and how it is used. When an employee leaves the company, retrieving company data can be a problem, and if the devices are lost the company's data is at risk it raises the possibility of an outsider accessing company's trade secrets. The moment an employee uses personal device in the work place then the company is liable for the laws broken.
Yet as serious as these negative elements are, BYOD is not necessarily a risky endeavor the key for the success is optimized IT support. As mentioned above, it is difficult for the IT department to keep a close
eye on employee's personal devices. However this does not mean achieving a level of security is impossible. In time companies are likely to give nod to those devices that can meet the demands of both employers and employees. Most of the mobile manufacturers are providing more enterprise features in order to make sure their products get approved for both work and play. Samsung Electronics company ltd recently launched a technology called SAFE that Brings enterprise-class security to selected devices (Samsung S3, S4, and Galaxy Note 2). BlackBerry (BBRY), which was considered as gold standard in device security has added similar data-seperating technology in the new Z10.