It is a very tedious and risky task for all those "gentle gay men" to find out their perfect match, especially in a crowd of men where even straights are camouflaged. These people often find difficulty and confusion to hook up with gay people, without disturbing straights. But sometimes an awful situation breeds up where they accidentally bump up with the wrong guy at the wrong time leading them to loose their pride.
So, Grindr app finally allows you to meet your perfect match (gay men) nearest to you without any risk in no time.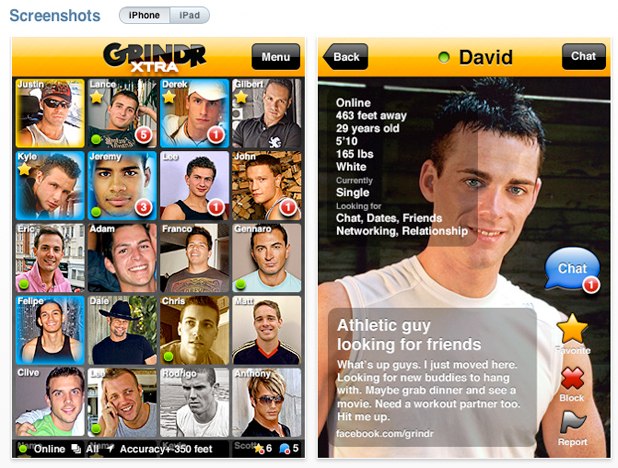 Grindr is a Los Angeles-based company released in 2009 which is successful in impressing over 4 million users belonging to 192 countries.
Simkhai CEO of Grindr said, "We have the largest gay audience for a sole gay property and it's an attractive audience for advertisers". 60% of Grindr revenue comes from subscriptions and 40% from advertisement and the revenue doubled each year.
Grindr can be used to find the set of gay guys nearest to your surrounding. In the mobile you can see a grid of guys and tap on the photo to see their info. Users can go toggle between other guys just by swiping. Information like age, height, weight, color, relationship status and his interests can be views on the device screen. You can view his photographs and chat with him.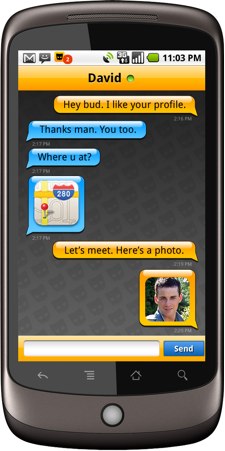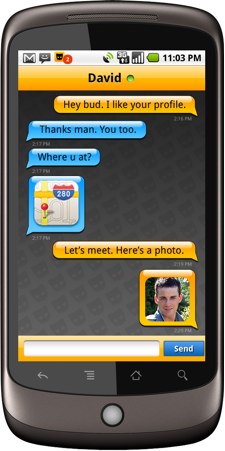 The most highlighted feature is that the user can find out about how far away the other user is from him (in feet) and this info updates as the user gets closer to another.  A user can block another person or report about him or mark favorites. You can view the recent chats between other users.
Grindr is for free, but if you want the Grindr Xtra version, it would cost you $2.99 (plus monthly fee) which will not bother you with ads and will come with extra number of users up to 200 guys.
Risk Factors of Grindr:
Uploading illicit photos.
Using it to advertise fake or inappropriate products.
Track  a person to perform unlawful act.
Manipulate under aged users.
So the users need to know the terms and conditions before using
Grindr
.
Grindr is available for iOS, Android, and BlackBerry platforms.