Apple has eventually dumped Google Map from its forthcoming iOS 6, but it's very tough to believe this time that it can compete with Google in mapping space. Indeed, Apple is a nascent player in this space and it needs to do some assignments in order to contend Google Map. However, I'm applauding to Apple's guts that it has decided to work on its own mapping app. However, the company has announced to intermingle turn-by-turn navigation and 3D featured images integrated with Siri (voice recognition app) for its iOS devices.
At present, an affluent number of third-party mapping apps for iOS devices are available in the market, which offers numbers of mapping feature that user would miss in Apple mapping app on their iPhone and iPad. Really, it sounds good that Apple is going to control its own mapping future, but practically, it's awful in  some aspects.  Apple should understand that it's a late entrant of the space and a significant number of established players are there. Creating mapping app is not an easy task, really, it's very arduous to gather data set of landscapes, roads and hills–especially relying on GPS for accuracy.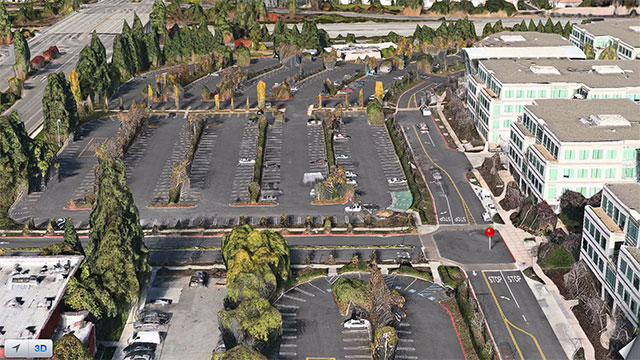 In Mapping segment, Apple embraced Google in 2007 (while it introduced iPhone). The friendship continued for number of years, but later, due to intense competition in the mobile segment, Apple decided to abandon Google Maps. Apple's new mapping app will not have Google's Street View feature, but this time, Apple is quite serious to integrate systemwide mapping across its iOS–which will also have Siri.
I appreciate Apple in the sense that it has stimulated local search feature in its mapping app, which allows users to get information of over 100 million local listings—however, Google has 80 million listings. In addition to these, Apple has also included turn-by-turn navigation features and has gathered  360 views of metropolitan areas with flyover. See the video for knowing how Apple mapping will work on iOS devices.
httpv://www.youtube.com/watch?v=1O_ckC3_qiY
Of course, I'm not blaming that Apple has not do anything for its mapping app—yes, it's true that it has saddled all of its afford for creating  mapping app over the past three years. Apple acquired number of mapping companies over last three years including Poly 9, C3 and Placebase. Now, it 's endeavoring to integrate a 3D services flavor into its mapping app. But, the main issue is here, if you don't have your own map, you will have to depend upon third party services or will need to have license of at least one map.
But, the scenario is different in the case of Google, eight year ago, it decided to invest million-upon-million on its map and photographs campaign. Now, Google has globally covered 26 million miles of road across 187 countries. Apple has teamed-up with mapping company "TomTom" for its mapping app. TomTom (was established in 1991) has covered just 22.4 million miles of road in 109 countries, which is meager compare to Google. Anyway, TomTom is providing one of the lowest-quality map in the U.S. and relying on the company might be a big gaffe for Apple.
This time, it's ridiculous to think that Apple would take any help from Google for improvising its mapping app. Beside this, it's also difficult to say that Apple could tie-up with Nevteq because it is owned by Nokia and Apple considers Nokia as its big rival in mobile handset segment. However, Microsoft is leveraging Nevtaq for the proliferation of its Windows Phone unit. At present, main challenges for Apple mapping app are missing references to roads, routing changes (that never have updated) and misnamed roads. However, Google Map was also occupied with the same issues in its early days. It's true, Apple rivals (like Google) have years of experiences in the mapping field, not for desktop and browsers but also for mobile devices. Indeed, Apple is currently facing a fierce competition from global rivals in the mapping realm.
Video credit: AppleFanSite