Apple is currently working on its 3D map projects –modeling for buildings and Terrain data. Apple has dealt an agreement with one of the world's leading automotive navigation system manufacturers, TomTom. The standalone GPS device manufacturer will provide Map and related information to Apple in forthcoming days.  Apple's new mapping app is compatible with voice integrated application Siri and 3D features. Last Week, Google also hosted its map event, where the search engine giant showed off  new interface and features for its mapping app. An important point is here that Android users can also download an offline map for their device. There's a big question, will an endeavor of Apple and Google swallow dedicated portable GPS device business?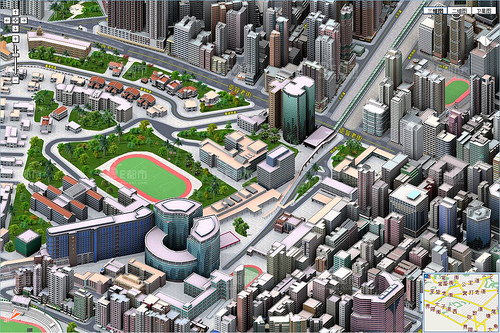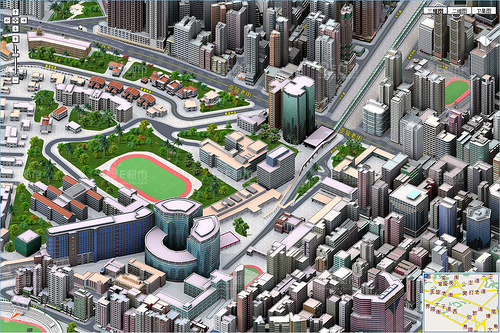 Smartphone adoption are substantially augmenting, with the similar fashion, third party mapping apps are also flourishing around the world. Apple's latest strategies with iOS 6, affluent availability of third party navigation apps and adoption of navigation system by automaker have threatened to the business of standalone GPS devices. At present, Apple and Google are working on an efficient voice-enabled GPS navigation. However, Android users have been using Google's integrated turn-by-turn navigation for number of years.
It's true, Apple and Google's "mapping and navigation apps" are pulling out the business of experienced portable GPS device manufactures. Since an announcement of Apple's Map at WWDC event, the stock price of one of the world's largest GPS device manufacturers, Garmin, dropped by 10% for the day. In addition to this, a market research firm "NPD" has reportedly stated that the market share of experienced navigation device manufactures–Garmin and PND– have continuously been deteriorating year-over-year—-two year ago their sales down by 9%.
Garmin told in a statement, "We've been competing successfully with free navigation on Android phones, and through third party apps also on the iPhone, for a couple of years now. We think that there is a market for smartphone navigation apps, PNDs [Personal Navigation Devices] and in-dash navigation systems as each of these solutions has their own advantages and use case limitations and ultimately it's up to the consumer to decide what they prefer."
However, it has been noticed that smaller screen sizes of most Smartphones are not suitable for automobiles use—it's unsafe for driving. Apple wants to optimize its navigating app by gathering information related to local point-of-interest search and it has also listed over 100 million business. The company has teamed up with Yelp in order to access local information about more than 100 million businesses worldwide. Apple's new mapping app will offer turn-by-turn driving directions and will also highlight real-time traffic congestion.
Indeed, Apple and Google are endeavoring to make the app more innovative by adding voice-enabled features and 3D effects. These navigation apps are going to frame a new definition for mapping. Undoubtedly, these apps have intensified competition in the navigation segment.