We know that Facebook's acquired Instagram earlier (for $1 billion) – a camera app, which they integrated into Apple iOS and Google Android to allow users to edit photos and enhance their photo sharing experience. On Monday Facebook made another much awaited acquisition of Face.com – a face recognition technology (Israeli start-up). This strategy by Mark  is definitively pointing towards the Smartphone world. But yet it was not disclosed as how Facebook is going to utilize Face.com or the price of acquisition.
Face.com is an application exclusively used to recognize a person's face and find out the age of that person through a 'intelligent algo' coded behind. Face.com recognizes the user's age by marking persons nose, eye and lips. Though it's an age predictor application but "Face.com" maker had assured that it is 30% more accurate than other face recognizing applications. The company reached up to $5.3 million revenue just within two years of its launch.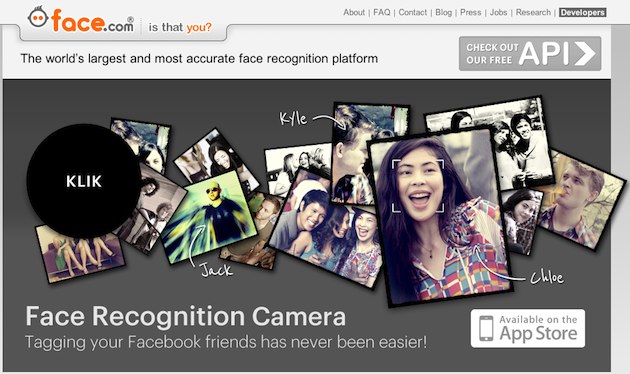 A Facebook spokesman said in response to an AFP inquiry:
"People who use Facebook enjoy sharing photos and memories with their friends and Face.com's technology has helped to provide the best photo experience"
How would Facebook probably utilize Face.com:
 Face.com is an application, capable of recognizing facial features of the user and predict the approximate age, mood, smile etc. It could be integrated with the Instagram application, so that an app could be developed that can alert the user about when would be the right time to take the cam click based on whether the person is smiling or not.
Face.com could be used by Facebook to enable users to know who the person is and probably find out who and all are his/her friends. This will eventually be helpful to suggest more relevant friends of friends.
Face.com could be the basic for many fun apps like "find out your mood swings" etc.
Whatever may be the news, but one thing is sure that the Instagram acquisition by Facebook totally made sense and most probably Facebook will utilize Face.com just the way it did with Instagram.