Samsung has recently introduced a new Galaxy Tab 730 Tablet which is no way scrawny than its big brother Galaxy Tab 10.1. The latest tablet is sandwich between Galaxy Tab 7.0 and 10.1. Logically, why made Samsung to release Galaxy Tab 8.9 when already market is crowded with multiple options for every inch Tablet size ? The reason lays under the size ! Previous version Galaxy Tab 7.0 is a little bit smaller while latest Galaxy Tab 750 is a bit larger with 10.1" screen. However, latest Galaxy Tab 730 has 8.9″ screen which is neither smaller nor larger and suits best for users to carry and handle.
Its smaller size makes it convenient to slip out into a pocket or bag. When we consider about portability, then Galaxy Tab 730 has huge significance because of taking up less space. However, Galaxy Tab 7.0 will surely lose its charm in the presence of Samsung latest bet in Smartphone – Samsung Note – which itself carries gigantic 5.3" screen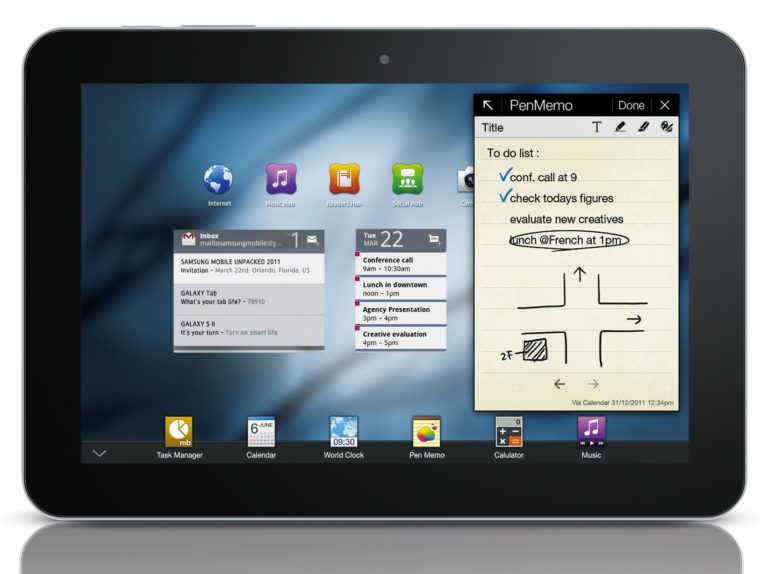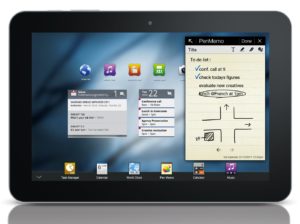 However, the Galaxy Tab 730 would be available in two different versions—16 GB and 32 GB—and the user would have to pay $450 and $550 respectively to own it. That is another aspect which can woo customers who are little reluctant to shell off $700 or more for Galaxy Tab 750. Unfortunately, the tablet supports only Wi-Fi for the internet connectivity and in the era of 3G, its missing.
In India, Galaxy Tab 730 is available at Rs. 31,499/- which fails to make any countable price difference with Galaxy Tab 750. Currently, Galaxy Tab 750 is available in India at just Rs. 33,999/-
Technically, the 8.9 inches Galaxy Tab 730 scurries on Google's Android's 3.1 operating system –Honeycomb—and possessing improved 1 Ghz Dual Core processor. Samsung Media and Music Hubs make it more imperative because it provides movie and music downloads at the appropriate price and also provide wide range of downloading options. The latest tablet creates wonderful background and provides awesome feel of 1280 x 800 HD resolution screen and also its audio is implausible.
httpv://www.youtube.com/watch?v=Nkg3ZnIt8wA
It's highly worthy to discuss about its camera, its front camera acquires 2 mega pixels for video conferencing or video scrapping whereas its rear camera possesses 3 MP, which is also very effective having autofocus and flash ability.
Obviously, the Samsung Galaxy Tab 730 works on the Android platform and it would provide a fabulous experience to user. The tablet is designed such that to suit all users segment and its extraordinary features make it different than the other tablet. The latest Galaxy tab would really impress the consumer and would give its advantage to Samsung.
It's a mix of features and affordability with subsidized price factor. We are leaving on you to decide it whether Samsung will really find a significant market for it.