The Elder Scrolls V Skyrim was launched recently by Bethesda as the latest sequel to their well acclaimed 'Elder Scrolls' RPG series and as usual it's topping all the charts. Bethesda gifted gamers an astounding Role-Playing game which uses Bethesda's latest Creation Game engine for delivering life-like graphics quality. Because of this new game engine, Skyrim features highly detailed world, much more advanced dynamic lighting, upgraded weather effects, amazing character animations and mind-boggling visual effects.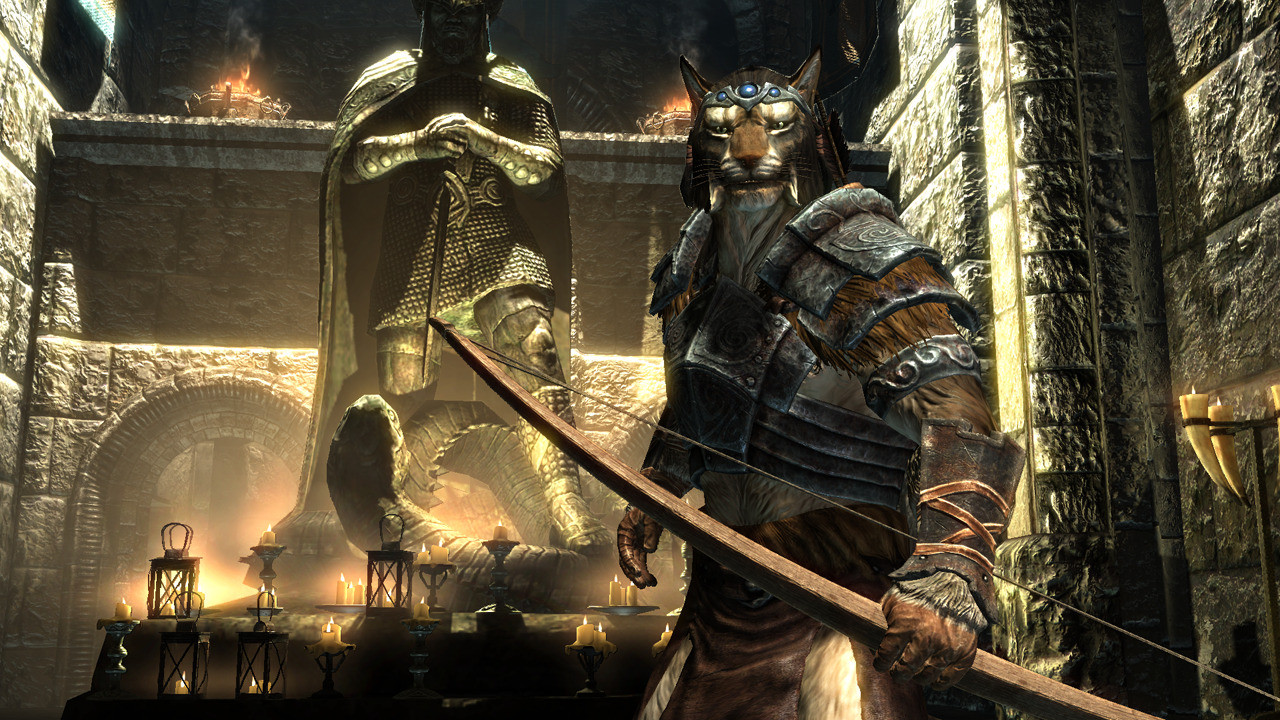 Sceneric beauty like trees moving with wind, water flow of rivers getting effected by the flow of wind, dynamic snow fall over the terrain etc. gave a big plus point to the amazing graphics of the game. There is a whole lot of open world to adventure and lot of dragons to be slayed. The Elder Scrolls V Skyrim used Radiant AI which is an artificial intelligence system developed to give NPC's a different way of thinking and make them quickly react to complex situations. Players actions will affect their quests and objectives while the gameplay. Websites like IGN has ranked it 9.5 out of 10 which makes it the top most ranked game in the current released games list.
httpv://www.youtube.com/watch?v=ic6dKnv3WdU
PC Requirement to play the game is given below.
Minimum

Recommended

Operating system

Windows XP, Windows
Vista, or Windows 7 (32 or 64 bit of any)

CPU

Intel or AMD 2 GHz
dual-core
Intel or AMD quad-core

Memory

2 GB RAM
4 GB RAM

Hard drive space

6 GB free HDD space

Graphics hardware

Direct X 9.0c
compliant video card with 512 MB of RAM
Nvidia GeForce GTX 260
or ATi Radeon HD 4890 1 GB

Sound hardware

DirectX compatible
sound card

Network

Internet access for
Steam activation