So … you got yourself one of those FullHD panel TV, now what?  What you would probably want to do  is figure out how best to use all those glorious pixels into good use. Modern LCD and Plasma panels are  marvels of modern technology capable of displaying  a resolution of 1920 x 1080 (1080i/p). Even the older "HD Ready" TVS can display a resolution of 1280×720 (720p). It might come as a surprise to many, but conventional broadcast signals have way lower resolutions. Asia's standard, PAL displays  horizontal 576 lines, whereas America's NTSC standard displays  480 lines
Thats precisely the reason why regular TV programming dont look quite as good as the content they play in the showrooms. As a matter of fact, current CRT TV's are still probably the best medium to watch analogue TV.
Things however have changed. Apart from the fact that we're begining to see HD Broadcasts and STBs we also have  3rd generation video game consoles which utilise the higher resolutions found in today's TV s. The Home video segment however was the early adopters starting with DVDs (480p/576p) with later models able to upscale to HD. True HD Video reached maturity with the introduction of Blu Ray Discs which take advantage of HD displays and can finally display content (usually movies)  in 720p or 1080i/p. Also our increasingly digital lifestyle means that we keep a lot of our media in computer files, and often store them in USB devices such as pen drives and USB Hard drives. This led to the need for convergent devices which could play electronic media without utilizing a PC.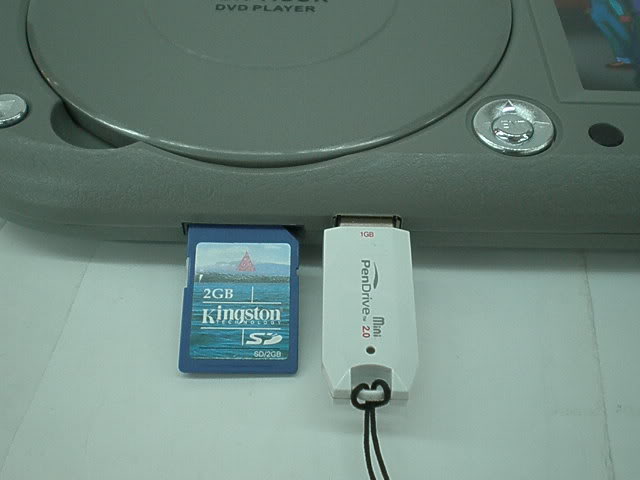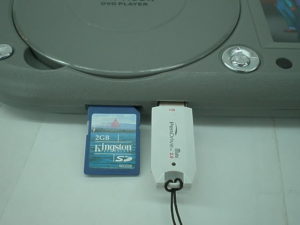 For quite sometime now, we've had USB slots on our DVD players and more recently in our panel based television sets. The standard formats these devices can usually play are DivX (.avi) and Windows Media (.wmv) files. These are basically MPEG 2 based formats which displays video in DVD resolution. But then, a lot of our videos are now in more exotic and HD-compliant formats such as .mov, .mkv and mp4 to name a few. You cannot just stick them into the USB ports of standard DVD players or  LCD TV s as these files wont be recognised. How do you play them then?
To play such files on a HDTV usually meant one had to connect their computers using the 9 pin VGA port (standard on all modern panel tv's) or hook up a modern game console like the Xbox 360 or Sony Playstation 3, which plays them, by using a HD-compliant port called HDMI. That all changed in 2008.  Western Digital Corporation, a leading manufacturer of computer hard drives introduced a small black box called WD TV HD. This gadget would accept USB Drives or HDDs and played them on a TV and stirred up a hornest's nest. The landmark device could and still  plays essentially whatver you throw  at it. It supports a wide format set and files extension, some of the common (video) ones being MPEG1/2/4, WMV9, AVI (MPEG4, Xvid, AVC), H.264, MKV, MOV (MPEG4, H.264)). It also did audio and photos. The HD Media Player was born. There were earlier devices such as the AppleTV or slingbox, but they were wedded to their proprietary content distribution platforms such as iTunes, and did not allow viewers to use their own media.
As mentioned before this created quite a frenzy and was soon noticed and emulated by other players. As of today, there are some 250 odd companies which make media players ranging from well known hi tech companies like  Asus, Iomega, LG and Viewsonic to non-descript Chinese players peddling their stuff on alibaba.com. They offer the viewer a very intuitive and on some model's a very attractive UI, which makes it easy to browse through and play media files on their big screen TVs.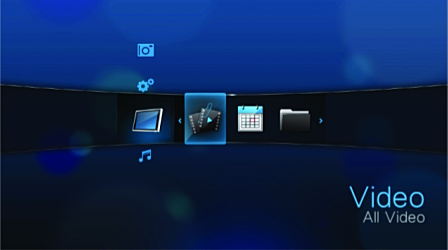 DISCLAIMER : techie stuff, skip if you want to :
A media player is essentially a computer on a chip. They usually use an embedded OS like linux to decode the resource hungry HD files and provides a graphical UI. They have a CPU whose clock speed can range between 300MHz to 667Mhz (and continue to improve). There are essentially 3 companies which make chips for these devices. They are Sigma Designs, Realtek and Amlog in order of relevance.



The first HD chipset was  Sigma 8336 (300Mhz),used in the wdtv hd mk1, could not downmix DTS audio and had a laggy UI..  This was followed with chips like Sigma 864x/865x, Realtek 1073/1283 and Amlogic 8626H with clock speeds of 400-667Mhz. They support both DTS downmix and passthrough via SP/DIF and added Network/Web/Wifi streaming. Enhanced and updated versions can now do DTS HD MA and Dolby Tru HD Passthrough. The future models like Sigma 8656 are expected to go upto 800Mhz will will be capable of Gb LAN and 3D Acceleration
Coming back to the regular part of the article, media players got more powerful, and some players like The Iomega Screen Director and the Lacie HD Cinema has an internal HDD of 1 TB and works as an external USB disk too.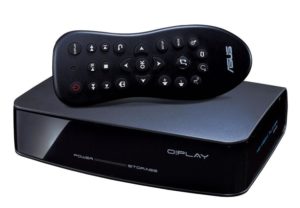 Newer  models like the WD TV Live, the XStreamer and the Asus O! Play have Ethernet ports and support wi-fi for streaming media files on your home network. We have spoken of Google TV before in this portal. It is essentially a media player which will stream content from the web.
The question arises whether these dedicated HD boxes have a future or not, or are they simply plugging a gap between the past and present generation of Consumer electronics. Already newer TV's launched in 2010 (Such as the LG LD650 ), are capable of  playing HD files and have network, web and wireless connectivity. DVR's or Digital Video Recorders have also been upgraded to take take advantage of the processing power of newer chipsets, that lets viewers record and play their HD content. A home entertainment standard called DLNA has emerged, and certified devices can wirelessly connect to each other and share information and media, without hassling the users with complicated IP and DNS settings. In a few years time, probably a dedicated HD media player will be redundant since various devices will talk to each other and stream media.
But for the time being, for early adopters of HD technology, the HD Media player/streamer provides the best option for getting HD media to the living room TV.