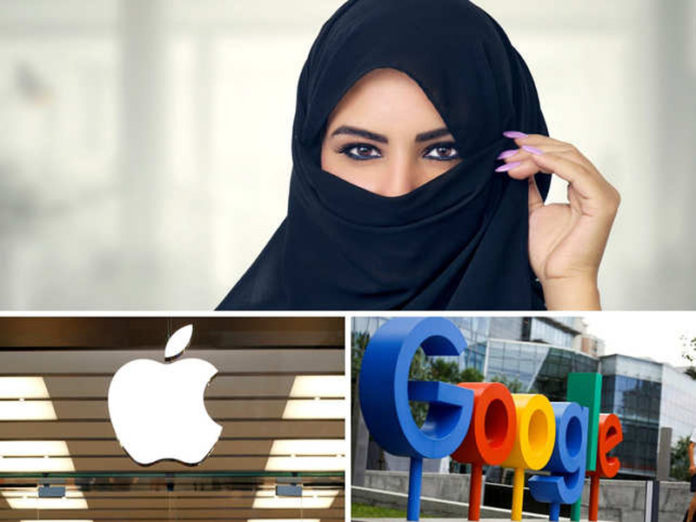 Google Play Store and the Apple App Store are being accused of listing an app that allows Saudi men to keep a tab on the movement of women in their families. Besides, the app is also capable of alerting men if their family women try to leave the country.
Developed by the Saudi Arabian National Information Center, the Absher app serves as an e-government portal and acts as a database. It has multiple features like crime reporting, vehicle services, booking appointments, paying parking fines, getting a birth certificate or passport, vehicle registration, etc.
However, Absher app has a sinister 'Travel' feature that enables Saudi male guardians to keep track of the movement of the women of their family and sends them SMS alerts if they use their passports at the country's borders.
Surprisingly, in spite of all hullaballoo, Absher is still available on both Google Play Store and iTunes store.
Why the Absher App is Drawing Flak?
Both Google and Apple describe Absher glowingly as an app through which "you can safely browse your profile or your family members, or [labourers] working for you, and perform a wide range of eServices online."
This feature has brought disrepute to the app, after being recognized by human rights activists as a major hurdle in the way of women desiring to leave Saudi Arabia.
Apple and Google are both facing flak from human rights activists for hosting an app that facilitates Saudi Arabia's patriarchal guardianship system. Both the stores are being accused of helping to 'enforce gender apartheid' in the country by allowing this app to run.
As per Saudi law, women are not allowed to travel without the permission of their legal guardian, typically a male relative.
The women need the approval and consent of this guardian for various activities like education, employment, health care, marriage, etc.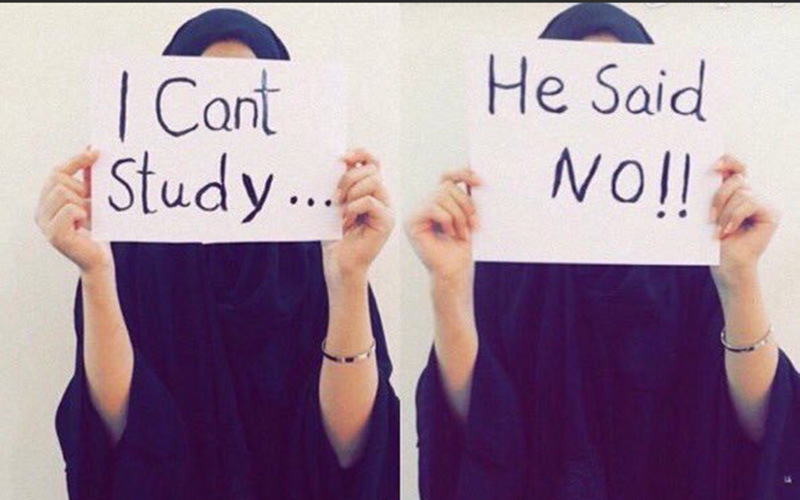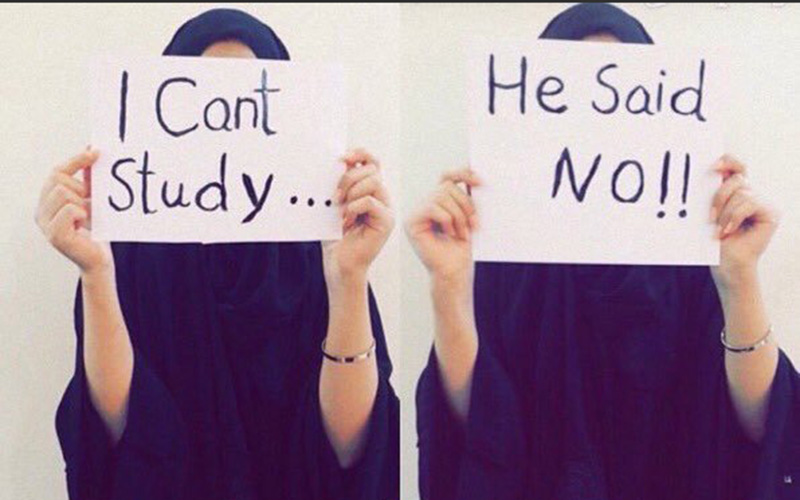 The so-called guardian also exercises complete control over women's travel and can specify the airports and routes along which she is 'allowed' to travel.
In the past, paperwork was required for these permissions but abhorrent apps like these are fuelling the oppressiveness in the already male-dominated society by making it easier for men to track the movement of women.
The app now sends SMS alerts and tips the male guardians if 'their' women travel beyond the specified routes or try to cross the country's borders.
There is no clarity about the number of people using the Absher app. It has more than one million downloads from the Google Play store while Apple does not mention the number. But Saudi government officials claim that it is being used by more than 11 million users.
Human Rights Watch and Amnesty International have both expressed shock and dismay over the app's continuation on these two platforms despite the fact that it facilitates harassment of women by discriminating against them.
"It's incredibly demeaning, insulting and humiliating for the women and downright abusive in many cases, because you're allowing men absolute control over women's movements," points out Rothna Begum, a Middle East researcher for Human Rights Watch.
At present, both the platforms in question, Google Play Store and the iTunes store, have different systems for flagging inappropriate apps. While Apple pre-screens apps, Google relies on users' feedback in case of any violation.
"They should consider the human rights implications … especially when it's offered by a government," Begum points out. "When they're evaluating whether an app should be allowed … providers really should consider the broader context or the purpose of the app, how it's being used in practice and whether it's facilitating abuse."
Admitting that Absher is a general purpose app, Begum suggests removing the guardianship tracking functionality from the app, while allowing the remaining app to function like before.
Various activists are now calling upon Apple and Google to admit that the app, in spite of serving as a platform for facilitating several services, can be used to exercise undue control over women and harm them and are therefore demanding some changes in it.
Earlier in the week, Senator Ron Wyden also wrote to both Apple and Google and asked them to take down the repugnant app.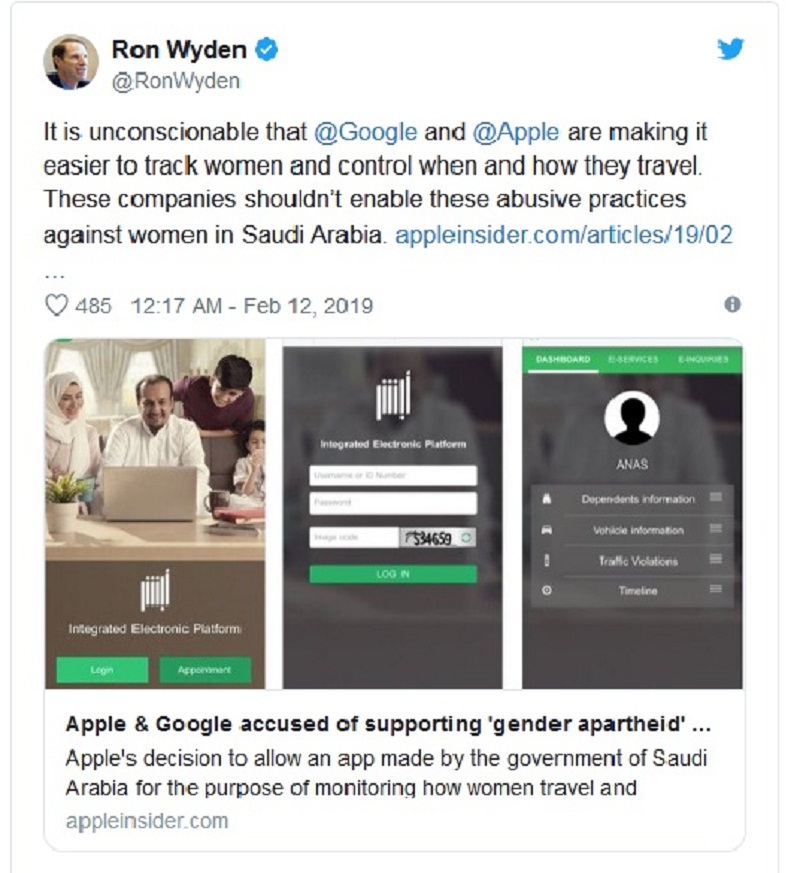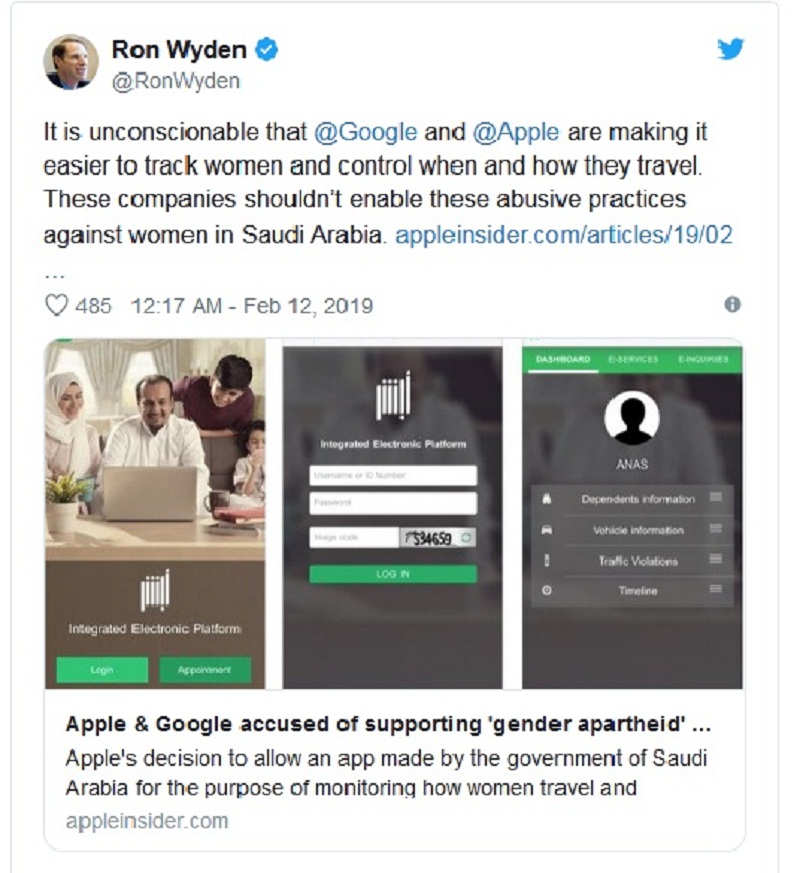 NPR reached out to Apple CEO Tim Cook on Monday and asked him about the app.
"I haven't heard about it," he said. "But obviously we'll take a look at it if that's the case."
Google has not yet responded.
Saudi monarchy's efforts to restrict and suppress women under the garb of oppressive and archaic laws are hardly news to the world but the fact that technology is being used to facilitate such a demeaning and offensive setup surely comes as a shock.
Apple and Google both need to act fast to remove either the objectionable tracking feature that helps reinforce racial bias or else take the app off their respective stores.