In continuation of the previous post on the CES 2014, here is a round-up of all the Smartphones and tablets that made headlines at the CES 2014:
Asus ZenFone series:
Asus introduce a series of value for money Smartphones called the ZenFone 4, the ZenFone 5 and the ZenFone 6. The ZenFone 6 has a 6 inch 720p IPS display and is powered by an Intel Atom processor clocking in at 2.0 GHz. It has a powerful 13 megapixel primary camera. The smaller ZenFone 5 comes with a 5 inch screen as you might have guessed by now, but with the same resolution. Its specifications are slightly pared down and the camera sports a resolution of 8 megapixels.
The smallest among these three, the ZenFone 4 will turn out to be a compromise on out and out specifications but is quite good value for money since it costs just $99. These Smartphones feature Asus' latest ZenUI user interface system and also a nifty feature called What's Next that keeps track of the user's daily schedule. The ZenFone 5 and ZenFone 6 cost $149 and $199 respectively.
Asus PadFone X:
This highly intriguing device comes as a combination of both a Smartphone and a tablet. Although the company has been tight-lipped about this device it has mentioned that it will be available in the US on AT&T's networks exclusively. This 5 inch Smartphone comes with a 9 inch HD display dock and will ship with Android 4.4.
Asus Transformer Book Duet:
The Asus Transformer Book Duet (TD300) is a one of a kind device. The company calls it, "the world's first quad-mode dual-operating-system laptop and tablet convertible".  And rightly so, because this is a hybrid device. It comes with a dual OS – Android Jelly Bean 4.2.2 and Windows 8.1. This convertible tablet is powered by an Intel Core i7 processor and has a 4 GB RAM. It's got a 128 GB SSD (Solid State Drive) and a 13.3 inch 1920×1080 Full HD display. Asus claims that this tablet can switch between Android and Windows or vice-versa within four seconds. There hasn't been any mention on the price front as yet.
Acer Iconia Series: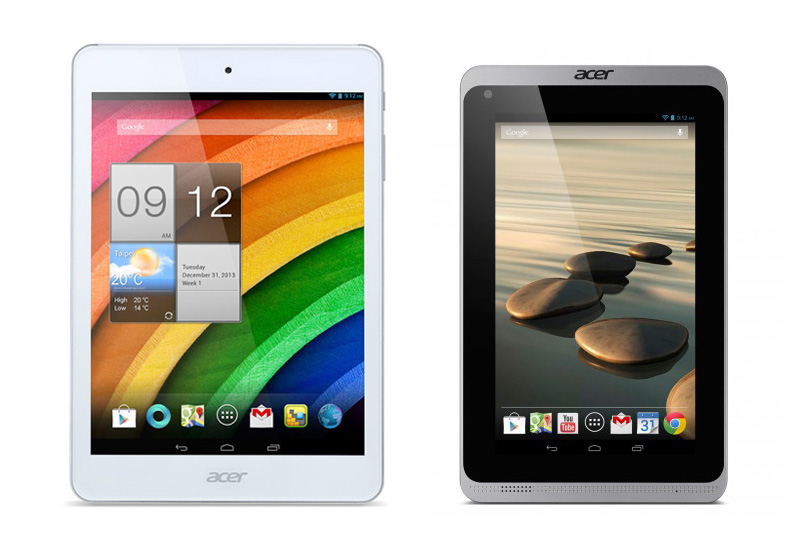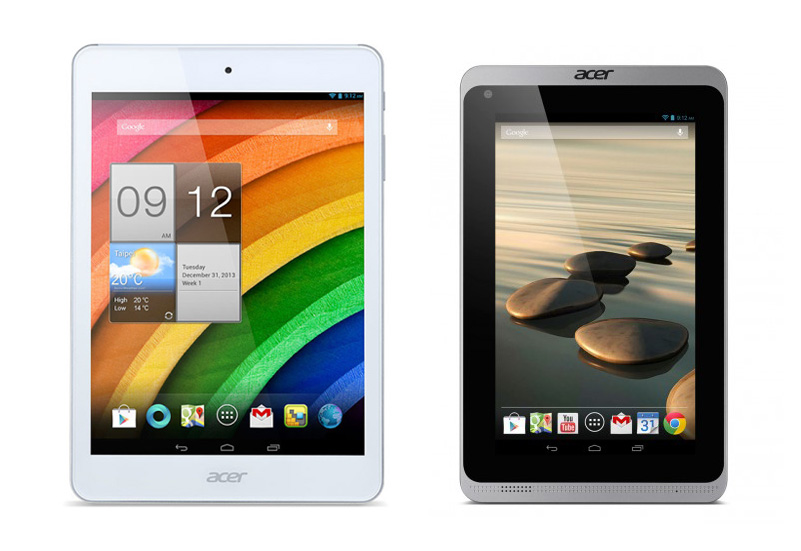 Acer showcased two new tablets in its Iconia series – the Acer Iconia A1-830 and the Acer Iconia B1-720. The Iconia A1 has got a 7.9 inch screen with a resolution of 1024×768 pixels whereas the Iconia B1 has a 7 inch screen with a resolution of 1024×600 pixels. These devices will feature Android Jelly Bean 4.1.2 as their stock OS. The A1 runs on an Intel Atom processor clocking in at 1.6 GHz and the B1 runs on a 1.3 GHz MediaTek processor. Both these devices will be aimed at the price conscious consumer and thus will be priced aggressively.
Sony Xperia Z1 Compact:
This little Sony is not little as far as specs are concerned. The Xperia Z1 Compact comes with a 4.3 inch Triluminous screen that bears a resolution of 1280×720 pixels. It is powered by a Qualcomm Snapdragon 800 processor along with 2 GB of RAM and has an impressive 20.7 Megapixel primary camera. Like its stablemates, the Xperia Z1 Compact is also water-resistant. Sony also announced the Xperia Z1 S that offers pretty much the same specifications as seen in the Z1 Compact apart from the 5 inch screen.
Samsung TabPRO range and NotePRO 12.2:
The new Samsung Galaxy TabPRO range comprises of 12.2, 10.1 and 8.4 inch models. Samsung will start shipping these devices in this quarter but has remained silent about their prospective prices as of now. Apart from the screen size all these three models will differ from each other on the aspects of specifications such as memory capacity, processor, battery rating, camera, etc.
The NotePro 12.2 will come with Android 4.4 KitKat just like the TabPRO series but will also incorporate the much acclaimed S-Pen interface system. It is supposed to have class topping specifications. This device will also be made available in the first quarter of this year.
Huawei Ascend Mate2 4G:
This 6.1 inch Phablet from Huawei is positioned as a mid-range value for money Smartphone. Some of its talking points are its mammoth 4050 mAh battery that according to the company can last for up to two days. The Huawei Ascend Mate2 comes with a 13 megapixel BSI sensor equipped primary camera sourced from Sony and a 5 megapixel secondary shooter. It also has a reverse charging feature that allows a user to charge other devices through this phone's battery.
ZTE Grand S II:
The ZTE Grand S II offers a 5.5 inch screen with a resolution of 1920×1080 pixels, a Snapdragon 800 processor along with a 2 GB RAM. It has a 13 megapixel primary camera. The talking point of this phone have been its voice activated features that can be used to unlock the phone, operate the camera app and for a host of other such activities. ZTE hasn't announced the price of this 4G ready Smartphone.
Alcatel One Touch Idol X+: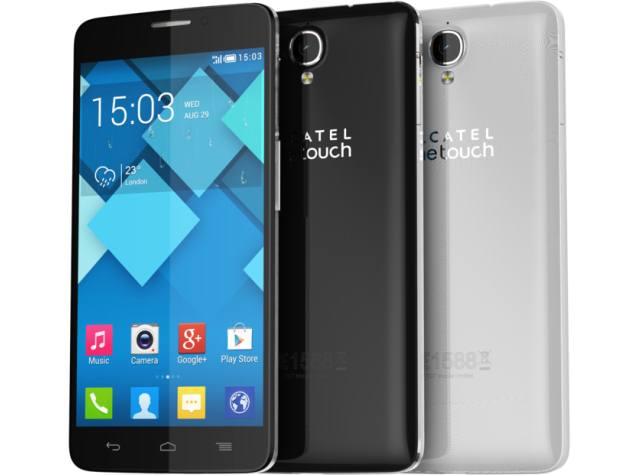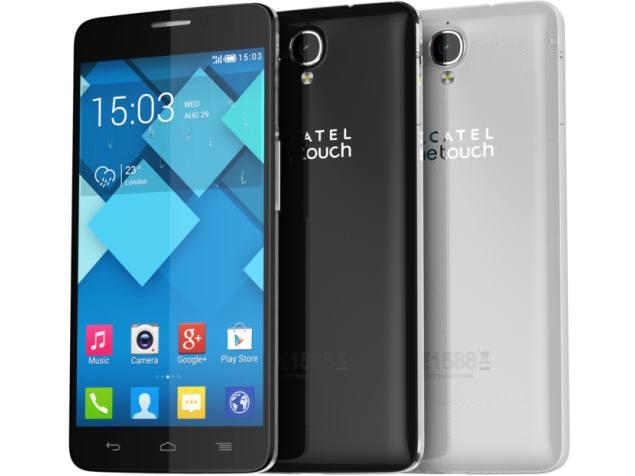 Alcatel is offering the One Touch Idol X+ that comes with a 2 GHz octa-core processore from MediaTek and 2 GB of RAM. This 5 inch phone has a resolution of 1920×1080 pixels and has a 13 megapixel primary camera. Priced at $330, this Smartphone will be available in China starting this month although there is no word on global shipments as of now.
Alcatel One Touch:
Alcatel  launched two new entry level tablets as well. They are the One Touch Pop 7 and the One Touch Pop 8. The smaller 7 inch variant bears a screen resolution of 1024×600 pixels in comparison to the larger 8 inch model of 1024×800 pixels. Both of these devices are powered by a 1.3 GHz CPU from MediaTek and have a 1 GB RAM. They come pre-loaded with Android 4.2.2 and have got a 2 Megapixel primary camera and a 0.3 Megapixel secondary camera.
Micromax Canvas LapTab: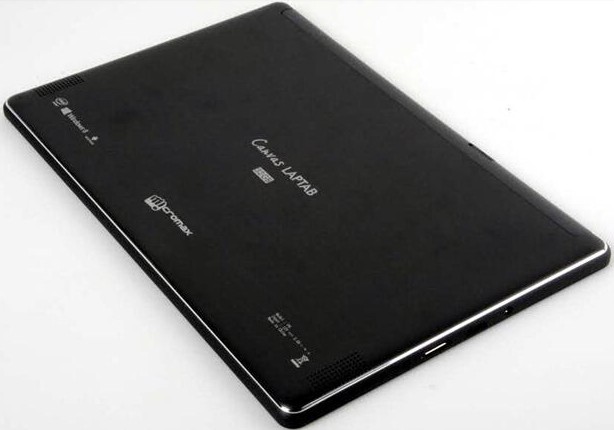 Indian mobile and tablet manufacturer Micromax kicked off 2014 in style. It previewed the Canvas LapTab convertible tablet. This tablet also runs on both Android Jelly Bean 4.2.2 and Windows 8.1. Slated for launch in India sometime during the month of February, this device will be priced below Rs. 30000 ($500). It will be powered by a 1.46 GHz Intel Celeron Processor and have a 2 GB RAM. It'll have a 10.1 inch screen.
Panasonic Toughpad FZ-M1:
As the name suggests, the Panasonic Toughpad FZ-M1 is indeed very tough. It is a sturdy, well built 7 inch tablet. This tablet runs on Windows 8.1 and is powered by a 1.6 GHz Intel Core i5 processor and is available with two storage options – 128 GB or 256 GB. The display resolution stands at 1280×800 pixels. This tablet has been tested as per the US Military standards for toughness and is water, dust, vibration, shock, dust and temperature proof. When on sale, this tablet will sell for $2099.