The two biggest global smartphone makers–Apple and Samsung– have already launched their earnings report for the quarter ending December 31, 2012. Yesterday, LG Q4 2012 earnings report was also declared; it was another dismal quarter for the company, reported $429 million in loss for the quarter ending December 2012. However, during the last quarter, LG Electronic got good responses from smartphone consumers–thanks to Nexus 4 and its Optimus G models, which boosted the company's overall smartphone shipments. LG shipped 8.6 million smartphones during the last quarter. But these two smartphones (Nexus 4 and Optimus G) couldn't offset the company's losses for the quarter.
LG Q4 2012 Earnings
As smartphone shipments mounted up in Q4 2012, it's really tough for anyone to believe that LG could post such as big losses for the quarter. The company succeeded to make $2.58 billion revenue from mobile sales for the quarter. However, the sales figure of LG isn't impressive as compare to its competitors like Samsung and Apple. Furthermore, LG made $12.37 billion in revenue,  and reported $98 million in operating costs for the Q4 2012.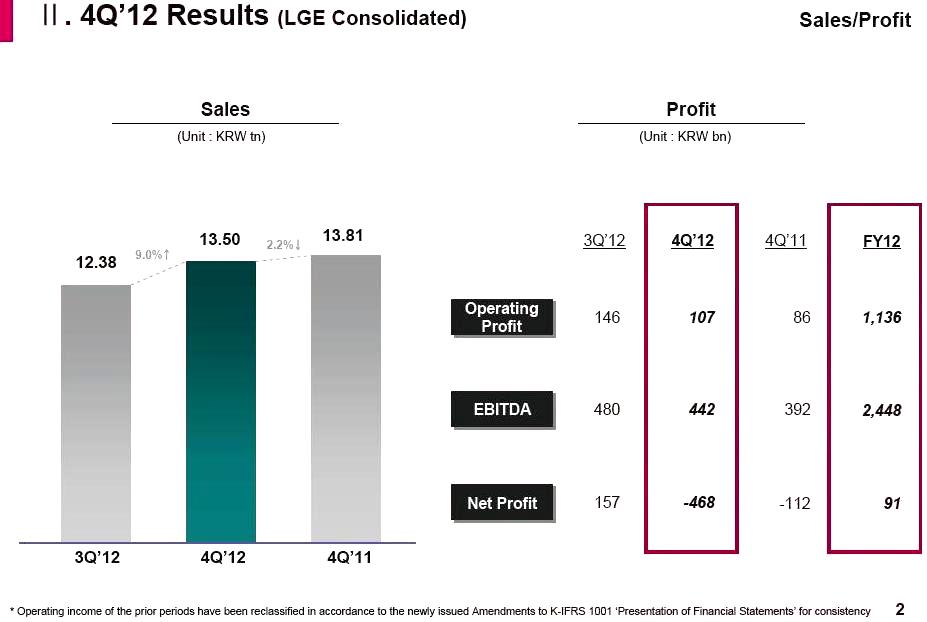 In last quarter, a big chunk of smartphone market share was driven by the Chinese mobile handsets vendors–ZTE and Huawei. However, the Nexus 4 is still among the hottest smartphones, and Optimus G is yet to be released in some countries.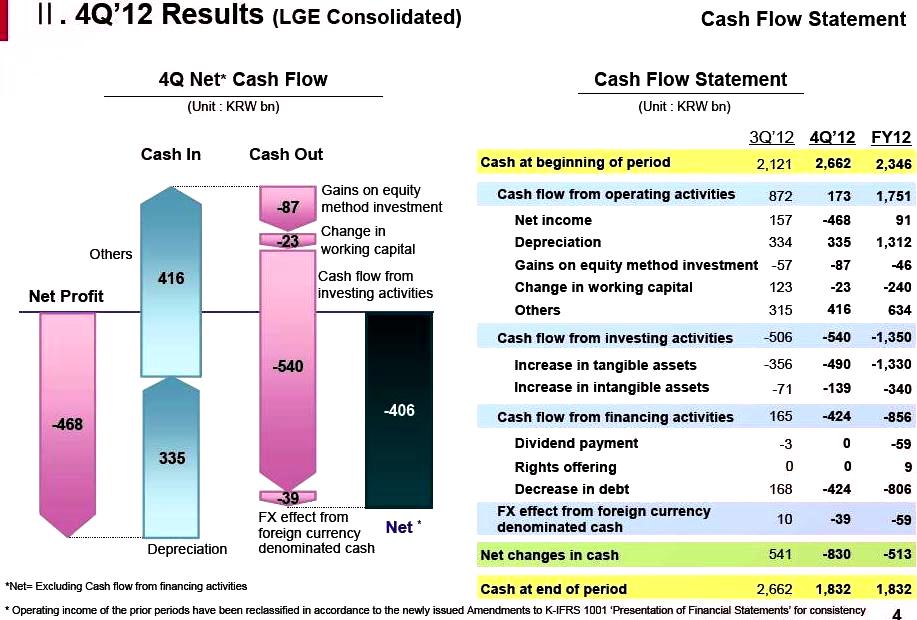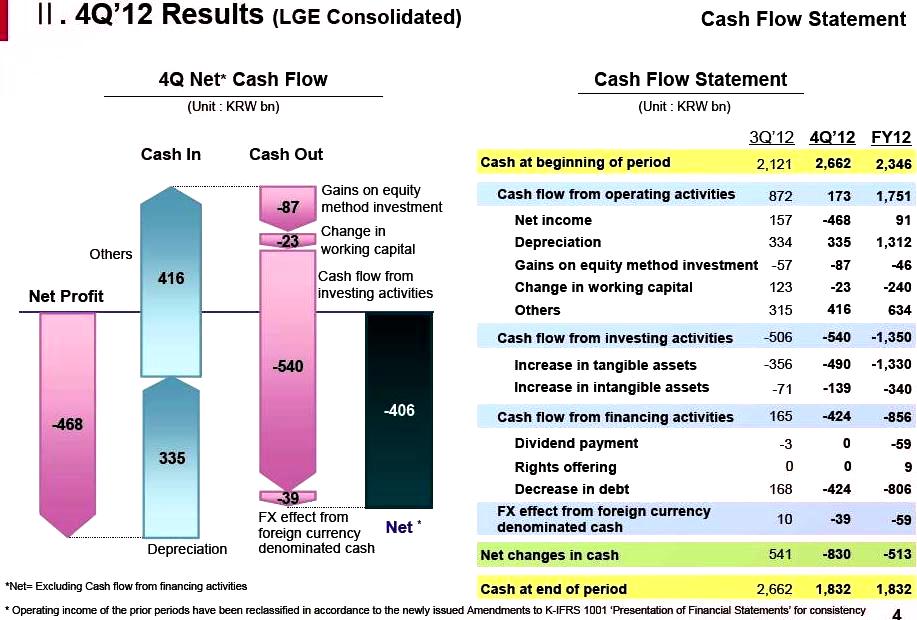 On Android platform, Samsung is unilaterally dominating, and it's tough for other smartphone vendors to make profit on the platform. More importantly, LG is still struggling with Android to standalone their business around the world. In addition, yesterday, BlackBerry unveiled its two major smartphones—BlackBerry Z10 and BlackBerry Q10—which could be a big threat for the Korean mobile handset manufacturer.
During the last quarter (ending December 2012), LG harvested the success of Nexus 4 and Optimus lineups. Besides, the company is also expected to manufacture the next iteration of Nexus 4 this year. Despite the loss in Q4, LG reported profits of $80.75 million for entire 2012. However, the revenues of the company were down 6% in 2012, compared to the prior year, but its operating profit moved up to $1.01 billion, from $342.06 million a year ago. Its TV division also reported record-sales last year, and this is the reason why the division witnessed a yearly profit of over $480 million.