Apple devices have revolutionized the world with its unique features and folks are still more likely to own these devices. A recent survey from CNBC has revealed that there are more than 55 million homes in US having at least one Apple device such as iPhone, iPod, iPad or Mac computer. But survey also says, one-in-10 households are still not ready to adopt Apple devices in the next year in the US.
Indeed, Apple does not need to be worried about the saturation of its brand value because it's currently sitting over a hoard of $100 billion. The survey has stated that overall average household has 1.6 Apple devices and almost one-quarter are still planning to own the devices in the next year.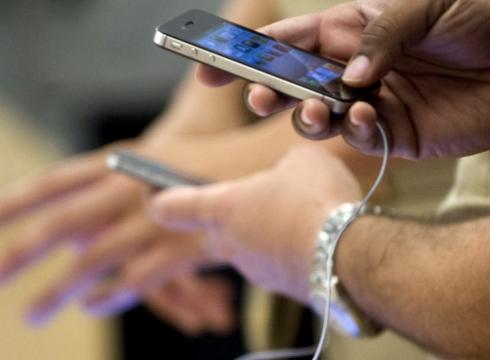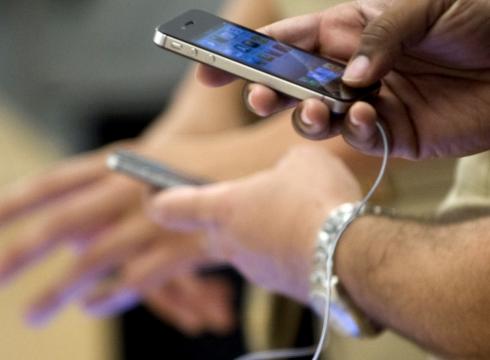 Vice president of Hart Research Associates conducts CNBC survey—Jay Campbell—said, "It's a fantastic business model — the more of our products you own, the more likely you are to buy more. Planned obsolescence has always been a part of the technology industries sales model, but Apple has taken it to a whole new level."
According to the survey, Male, college-educated, and younger folks are more likely to buy Apple's devices. The report has also depicted that how income of the folks decide the purchase of Apple devices.  Just 28% of Folks whose income less than $30,000 had at least one Apple device during the survey period, while, it was 77% for the group having income more than $75,000. The survey elaborated that the high-end income scale group own an average of about three Apple devices at the time when survey conducted, compare to lower-income group, only 0.6% of them own Apple devices.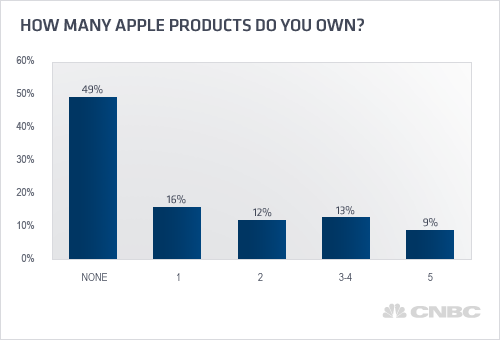 The survey also pointed out the inclination of age group to own the Apple device in US. According to the survey, 63% people of age group between 35-49 years were Apple users, while the numbers dropped as age increased, 50% among age group 50-64 years own Apple device. The stats reveals that the only 26% of age group of 65 and more  were Apple users during the survey period. In addition to these, 61% of household with children own Apple devices, compared with 48% of home without kids.
The survey were also conducted over political parties (Republicans and Democratic) in the US. 56% members of each party had at least one Apple device during the survey conducted. However, the report states that the gap of device own could be increased in the next 12-month. 26% members of Democratic Party are more likely to own Apple product in the next twelve months versus 19% of Republican.