The cut-throat competition in Electronics market is resulting into the preeminent but budget-friendly innovations. One of such innovative research comes from a UK registered charity foundation,Raspberry Pi,which is successful in designing a PC which costs merely $25-$35 and has the graphics power double to that of iPhone 4S. Thus the engineers from Raspberry Pi are confident that their mini computer is capable of playing various 3D games with its much better GPU. One of the employee from Raspberry Pi claims that the graphics processing power of their computer is much better than Nvidia Tegra2 and Power SGX 543MP2,which is a great achievement for such a low price. The performance of $25 PC is double to that of Power VR SGH535 GPU and can decode videos up to 1080p with the help of its built-in video hardware acceleration.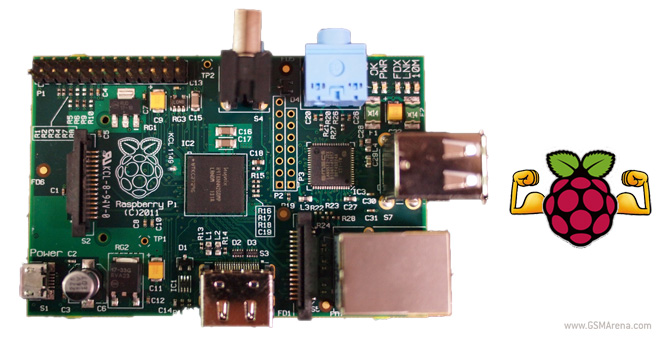 Raspberry Pi stated," We've had enormous interest, support and help from the educational community, and we've been delighted and a little humbled by the number of enquiries from agencies and people far away from our original targets for the device. Developing countries are interested in the Raspberry Pi as productivity devices in areas that simply can't afford the power and hardware needed to run a traditional desktop PC; hospitals and museums have contacted us to find out about using the Raspberry Pi to drive display devices. Parents of severely disabled kids have talked to us about monitoring and accessibility applications; and there seem to be a million and one people out there with hot soldering irons who want to make a robot."
The CPU embedded in it is a Single Core 700MHz ARM11 processor. The processor may seem to be inferior but it should be sufficient for various average processing tasks. The computer is meant for programmers who intend to develop codes,3D games in small scale and doesn't fave sufficient funds to do so. The computer also features XMBC port named Raspbmc through which one will be able to turn PC into media player. The computer has HDMI and Digital out ports also,and can decode Blu-Ray quality Full HD movies also that too at 30fps. Below given video demonstrates the video capability of the computer.
httpv://www.youtube.com/watch?v=4NR57ELY28s&feature=player_embedded