Microsoft finally succeeded to acquire Skype in October 2011, despite of this; a proper Skype integration with Windows Phone has not been seen yet. Last month, when Skype Vice President of Products—Rick Osterloh—revealed that Microsoft's Skype division is working on a Windows Phone product. The announcement of the VP gave a little assuagement to passionate Windows Phone users.  But yesterday, The Verge has reported that Microsoft is currently testing a latest version of Skype for its Windows Phone 7, and also, the company is planning to launch the app at the MWC in Barcelona later this month.
After such a long delay, Windows Phone users might have a beam of hope to get their hand on Skype app. Earlier, Microsoft had promised to release full Skype integration for Windows Phones late in 2011. The Verge has stated that the Skype app is not going to offer any big surprise as per design perspective, but it can be expected to be heavily integrated in Windows Phone 8.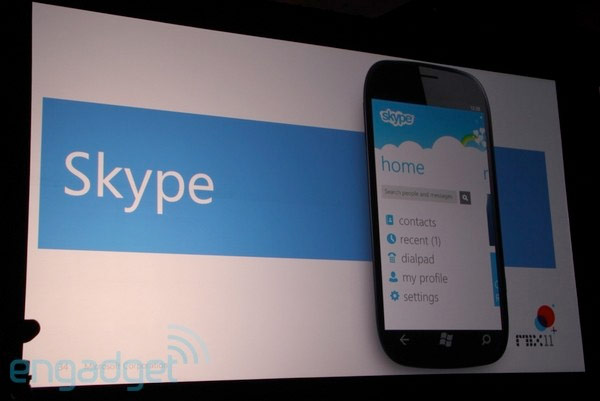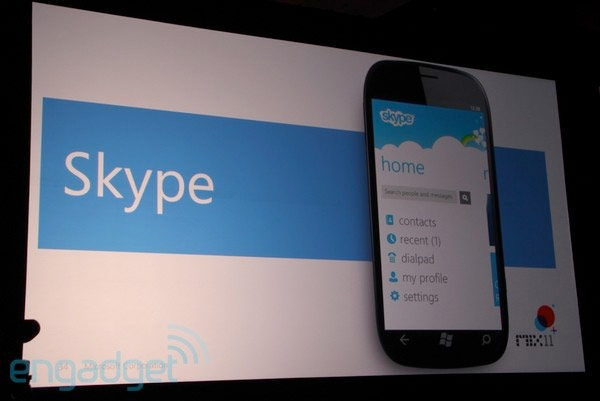 Microsoft spent $8.05 billion to acquire Skype last year. Presently, Skype has more than 200 million users and 8.8 millions among them are premium users. The integration of Skype with Windows Phone is going to give a stiff resistance to rivals like Android and iOS. Microsoft wants to bring business users through this integration, and also trying to generate more revenue.
Skype is going to be a great armature for Microsoft in coming days. However, it's always been a strategy of Microsoft to acquire small companies in order to meet the requirements of new technology and talents. But, Skype will provide technology, talent, premium customers and assistance to generate large revenue to Microsoft—which is more than Microsoft's expectation.
Anyway, Microsoft Windows unit has poorly performed in Q4 (calendar) last year. The company's revenue had plunged by 6.1% from $5.6 billion in same quarter a year ago. The decision of Microsoft to release Skype with Windows Phone might helpful for the company to hold its market share.