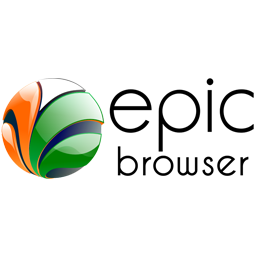 Google may have the unchallenged domination in web browser space, India is apparently gearing up to challenge the internet giant with its new browser – Epic browser. Hidden Reflex, an Indian start-up has decided to take Google head-on with the launch of first Indian browser, named EPIC.
A Bangalore based startup who recently released India's first indigenously built web browser named EPIC is now focusing on a various aspect of browsers which can make it much more adaptive at functional and usage level. The EPIC browser is based on Mozilla's Gecko layout engine and is being promoted as an Indian browser for India.
A project by Alok Bhardwaj and Tejas Vyas, the EPIC browser comes built-in with several widgets and a theme with India's national bird – the Peacock. The widgets are India centric, from Cricket to Orkut the browser also features a ton on themes that have an Indian flavor to it.
Despite a non elegant touch of the browser at first look, the logo resembles more like Indian identity.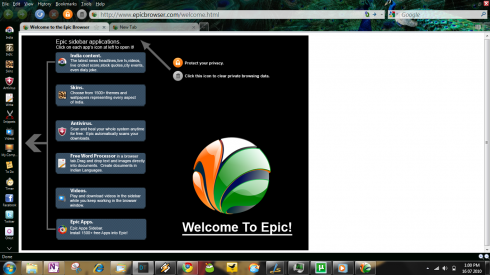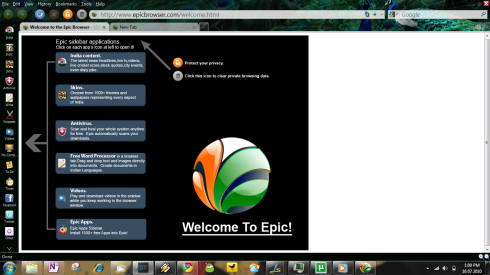 Since India is a multi language & multi-culture country where multi flavours are always been in demand, EPIC has the ability of having multiple languages to work on. It allows you to tap into 11 language using one of its widgets. To give Epic browsers multi functional and much more usable for users, without much hurdle, it comes with multiple pre-installed widgets which allow users to access various services just by few clicks.
Since viruses are quite a hassle, Epic browser allows you to scan your PC using ESET's online antivirus scanner. From the features of the browser it is evident that the developers wanted to enable users to access web services like twitter, Facebook and also do part of their computing such as anti virus scanning, take notes etc. from within the browser itself. Since the browser uses Mozilla's engine users have access to the huge plugin database of Firefox.
Epic browser does have something interesting here as they are focusing on India genuinely. While India is known for its software developers we haven't seen a lot of end-user applications indigenously built which is why I'm excited about what Epic means for India. Besides Epic, the only mainstream Indian software to make headlines was the Linux distro – BOSS, developed by C-DAC which happens to be a government organization.
The Internet browser has become the desktop wallpaper for several users and as such is an important software. There are four major players in the market, namely Internet Explorer from Microsoft, Firefox from Mozilla, Chrome from Google and Safari from Apple. One can't understand the real capabilities and advantages of any app till he uses that and if you people from India really accept it, they have capabilities and abilities to make EPIC browser as one of the widely accepted tools, atleast in India.