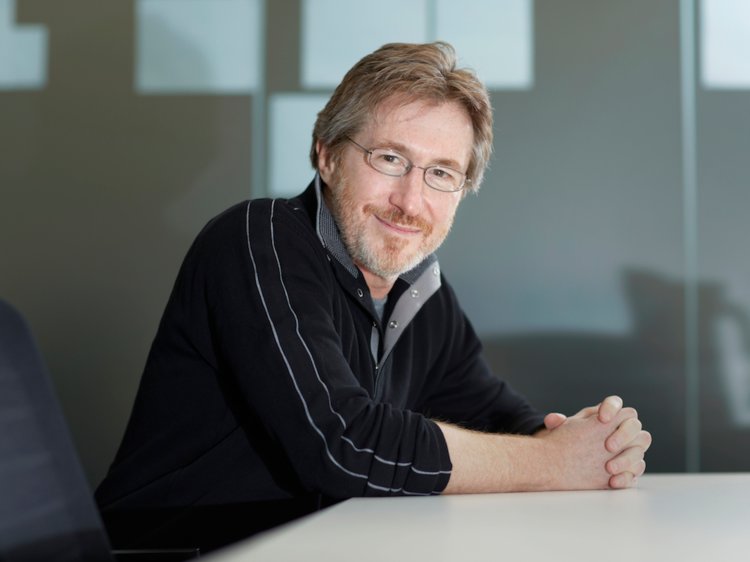 Next time you put on your headphones and listen to your favourite book, don't forget to remember Donald Katz.
Decorated with many distinguishable awards for his book writing, Donald R Katz is the founder and Executive Chairman of Audible (NASDAQ: ABBL). This company has attracted the attention of several Silicon Valley honchos including Steve Jobs and Jeff Bezos.
70 years do not seem to have chained him, as Donald still houses the same energy and commitment that he possessed when he founded Audible in 1995. The rosy bed that one may now see has had its share of thorns and sweat.
Since 2008, Donald has registered more than 100 patents in his name. One may ask, how did a writer become an inventor? Well, the story goes like this – being a health freak, Donald got bored jogging alone every day at Central Park, so he started listening to books on tapes. Citing the possibility of digitizing audio files, Audible was born. Later in 1997, Katz commercialized his digital audio player, just four years before the launch of iPod. Interestingly, in January 2008, the world's largest online retailer Amazon had announced that they have just closed a deal to buy Audible for about $300 million. Later in March 2008, Audible became a subsidiary of Amazon.
In 1974, Donald Katz graduated from NYU's English Honors program. Later, he completed an M.Sc in Economics from The London School of Economics. Donald was struck with the idea of finding his own venture while working with Rolling Stones as their European correspondent in the early 1990s. As luck would have it, his idea of Audible coincided with the dot-com bust of the 90s, and Audible became a household name. Donald considers the acquisition of Audible by Amazon as a remarkable deal due to the vast number of Amazon's customers.
Born: 30 January 1952, Chicago, Illinois, USA
The Audible founder Donald Katz has a lifelong passion for literature and writing. This fanatic writer and an entrepreneur has many hidden pages under his book:
During the great recession in mid-2007, Donald Katz held a conservative attitude towards resources and for coalitions that he made with the other business tycoons. He was a Steve Jobs' accomplice in developing iPod. His invention also made Bill Gates hold 37% share in his company in 2007.
Impressed by Jeff Bezos' business model, Donald agreed to Jeff's offer of $300 million to buy Audible in 2008, as he knew that the long-term business model is better than the short term models. For his own baby, Donald served as its Chief Operating Officer.
Donald Katz advises the budding entrepreneurs, "make an absolutely fearless inventory of what you know is true about this idea and what you're good at and what you're not good at, figure out who the real customer is. Sometimes people overplay the fact that the customer is the capital, the capital will come if people have the innovations and passion."
A passionate writer and an avid Ice Hockey player, Donald Katz was hired by Rolling Stone when he was 23, as an editor and a foreign correspondent. His works have also appeared in popular magazines like Fortune, Outside, Esquire, Sports Illustrated, Men's Journal, etc.
Audible members spent almost 2 billion hours listening to the books in 2016. This figure speaks to the success of Audible. It is a celeb hub; leading artists turn to Audible studios to give their voice to different characters. When asked about the idea, Donald replied, "a lot of people who just don't have enough time to read, now effectively read (through Audible) and ingest beautifully arranged words."
In 2012, Donald Katz developed Whispersync for Voice, which presented the pleasures of reading and listening simultaneously, without losing any pace. He is striving towards making reading an experience, a memory and not a just mere habit.
His famous works include; The Big Store: Inside the Crisis and Revolution at Sears (1987), Home Fires: An Intimate Portrait of One Middle-Class Family in Postwar America (1992) and Just Do It: The Nike Spirit in the Corporate World (1994).
Donald Katz is a proud receiver of an Overseas Press Club Award, National Magazine Award, and the Chicago Tribune Heartland Prize for Nonfiction. He was also nominated for a National Book Critics Circle Award, among others.
Audible comes to India: In November 2018, Amazon Audible service has finally launched in India. Audible.in marks the company's ninth digital storefront and brings Indian customers a selection of over 200,000 audiobooks and original content, including 400 exclusive titles by local authors.
The post is a part of a B'day Series where we celebrate the birthday of renowned personalities from the Tech Industry, very frequently. The series includes Entrepreneurs, C-level Executives, innovators or renewed leaders who moved the industry with their exponential skill set and vision. The intent is to highlight the person's achievements and touch base the little-known, but interesting, part of his life. You can see the list of all earlier celebrated tech personalities, including Mark Zuckerberg, Marissa Mayor, Sean Parker, Andy Rubin, Julian Assange, Sir Richard Branson, Sergey Brin by following this link or subscribe to your daily newsletter.