Benjamin Franklin is unquestionably the 'First American' because of his ideas, inventions, social work and the undying spirit of learning. The man who never received any formal education but ironically his wise words are still the milestones on the sands of time. He was obsessed with reading and gaining knowledge since childhood and had mastery over 5 foreign languages.
Born in a poor family with 16 siblings, Benjamin Franklin left his formal education at the age of 10 as the family was not able to pay for his fees and started working in his father's candle-making workshop. Being frustrated from his father's maltreatment towards him, he left the family business at the age of 17 and started working at his elder brother's printing press. There he adopted a pseudo name 'Mrs. Silence Dogood' to get his article published and his witty articles in his brother's newspaper elated the readers but his brother was not pleased after learning this and started ill-treating Ben. These incidents paved the way for the young Ben who later started his own printing press.
A visionary inventor; his cutting-edge inventions paved the way for modern-day technologies and he never patented his invention. We would have been still in dark with no laptops, TV's or any other electronic gadgets if he hadn't proved that lightning is a form of electricity in the famous kite and key experiment. A lover of music instruments self-instructed himself to play the violin and a harp and also invented a Glass Harmonica. The famous Franklin stove that he invented led to the invention of modern-day heaters. He was the first person to denounce the bipolar behaviour of electricity.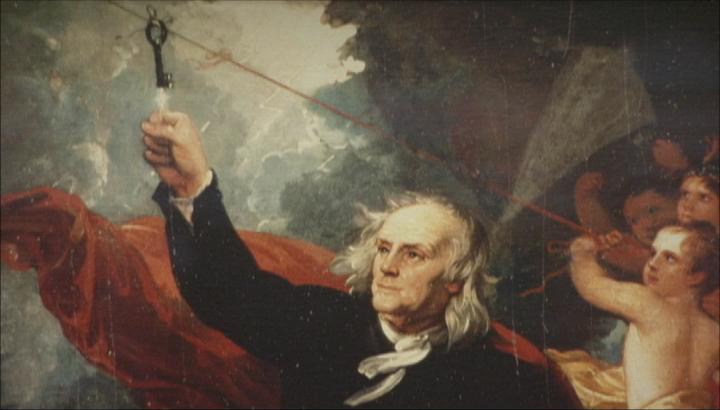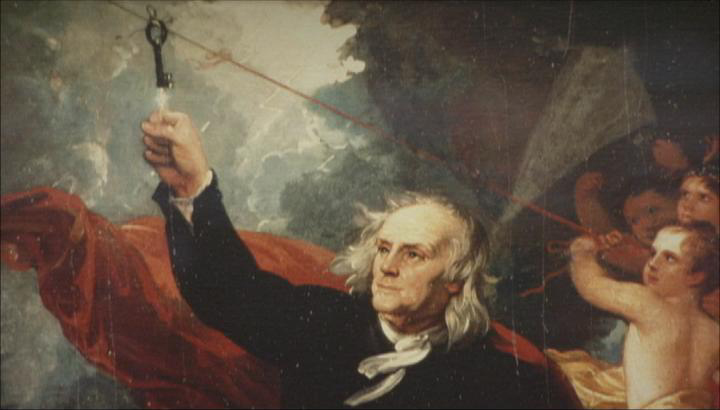 An erudite entrepreneur not only purchased the dying 'Pennsylvania Gazette' newspaper but also transformed it into a most read newspaper. Franklin later sold his venture to concentrate more on his experimentations and inventions. He was also the pioneered the first life insurance company in the early 1750s after perceiving the huge losses of many innocents in uncontrollable fires. He was among the others who signed the 'Declaration of Independence' on July 4, 1776.
Born: 17 January 1706, Boston, USA
Died: 17 April 1790, Philadelphia, USA
Benjamin Franklin; a dexterous inventor, a competent entrepreneur, a noble philanthropist, an adroit writer and a prominent political figure.
Because of his ever demanding work and his dexterous personality, he has left his footmarks on the sands of time. On his 309th birthday today, we have highlighted a few interesting, yet less known, aspects of his life:
Man of ideas: His pamphlet 'A Dissertation upon Liberty and Necessity, Pleasure and Pain' which was published in 1725 argued the different facets of human behaviour and its outcomes. Later he burnt all the copies of this work except one after he differed from what he earlier thought.
Married Deborah Read in 1726 and later in 1727 formed the 'Junto', a group of youngsters striving for self-improvement took part in moral, political or scientific debates every Friday. Later in 1931, he helped in establishing the 'Library Company of Philadelphia'.
Under the Pseudo name 'Poor Richard', Benjamin Franklin published yearly Almanac which had all the happenings around the world, idioms, weather forecast, poetry, astronomical information and maxims such as 'he that lies down with dogs, shall rise up with fleas' etc. for 25 consecutive years. Later by the age of 42, he became the richest man in Pennsylvania.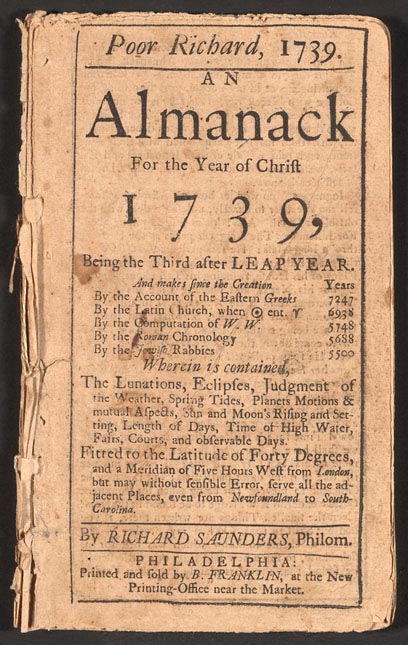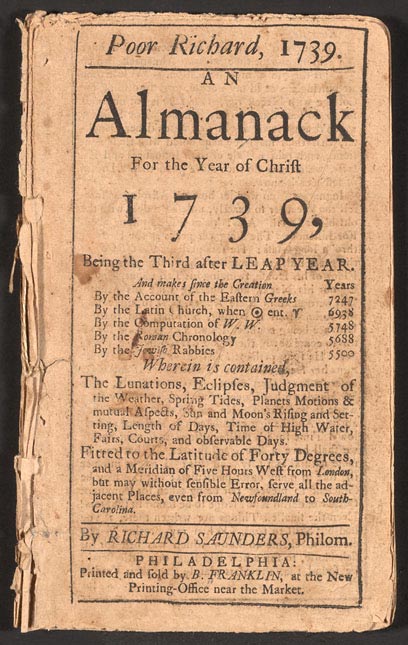 His contributions to the establishment of the Academy of Philadelphia (now University of Pennsylvania) are gigantic and his self-education was recognized by Harvard, Yale, Oxford (England), and Andrews (Scotland) which honoured him with prestigious degrees.
The rocking chair was invented by Ben. Having trouble with the spellings, Ben also invented his own line of alphabets getting rid of c, j, q, w, x and y and even published his idea but was later turned down.
'Join or Die': His famous cartoon 'Join or die' that appeared in his 'Pennsylvania Gazette' newspaper showed the outcome of England's and France's conflict over the Ohio Valley.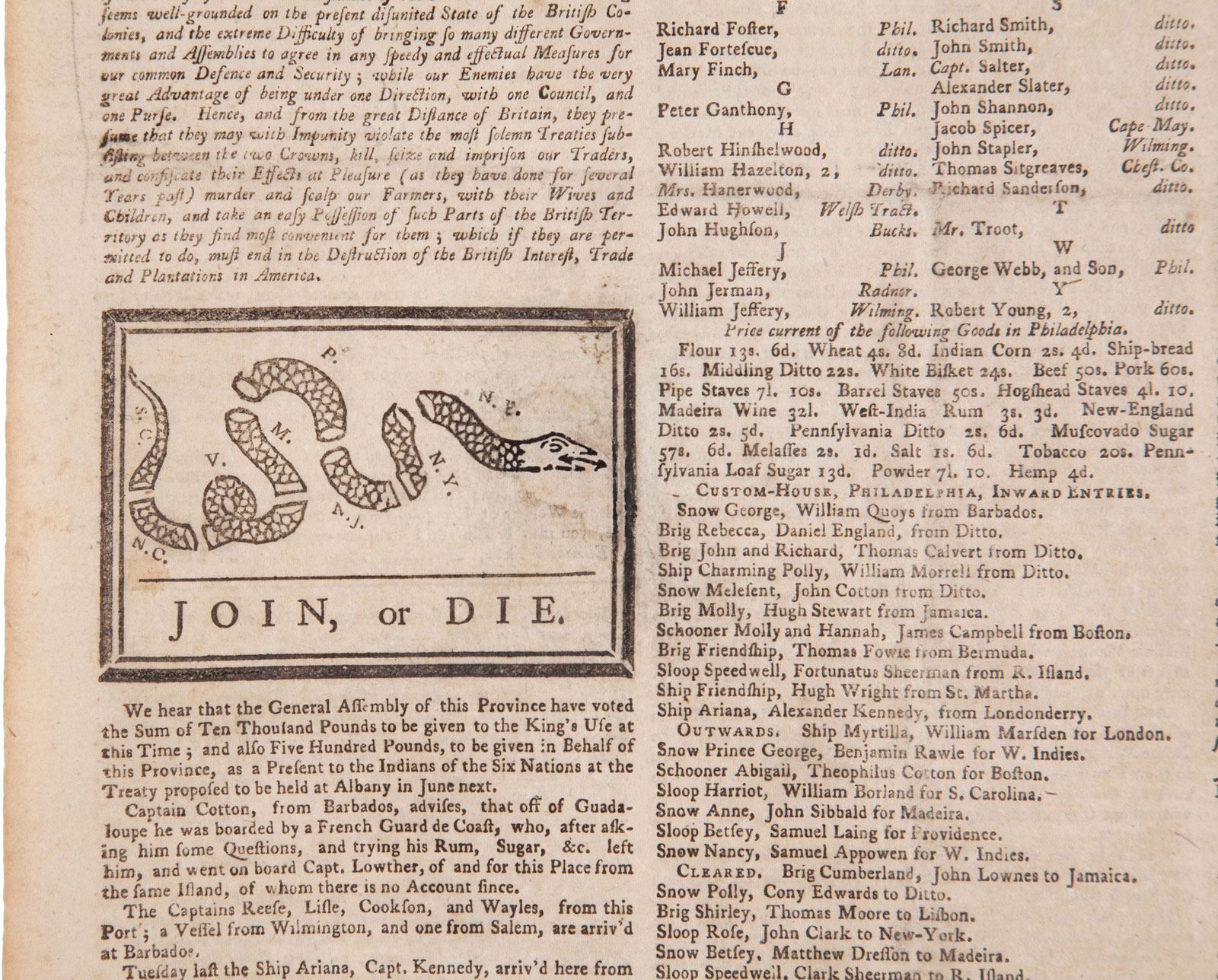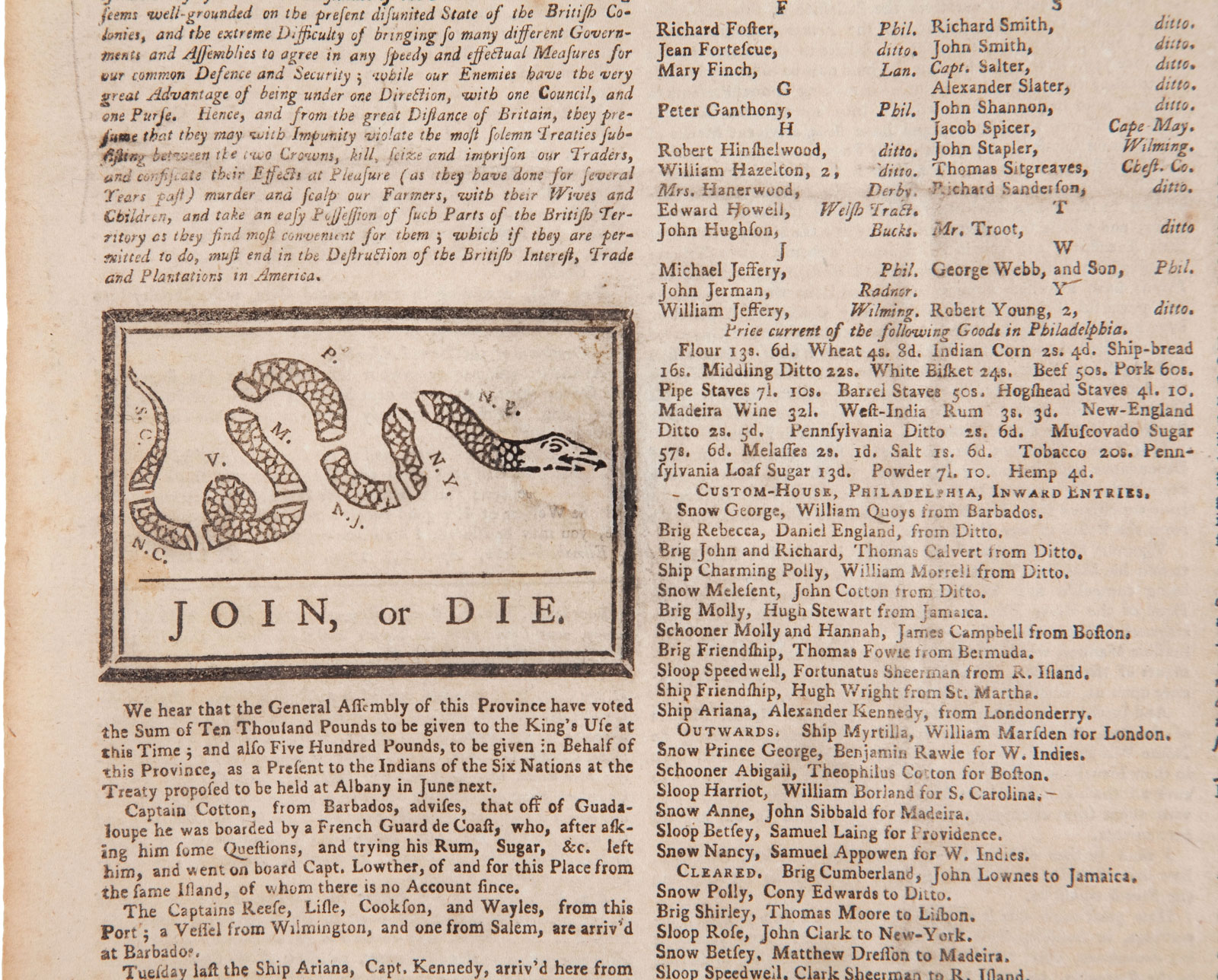 Benjamin Franklin was always afraid of debts after seeing many of his friend's succumbing under the pressure of debts.
The existence of Gulf Stream was the result of Ben's curiosity; he measured the ocean's temperature and reasoned himself over the longer duration of the westbound trip.
When Franklin was stationed in France as an ambassador, his wit and diplomacy helped to the development of the Treaty of Paris in 1783 that eventually ended the Revolutionary war.
In 1776, Franklin was among the five men who drafted and signed the 'Declaration of Independence' with Thomas Jefferson as its author and was also appointed as the commissioner to Canada.
Benjamin Franklin had also worked against the act of slavery and was also not in favour of liquor. He had also engraved many articles promoting the abolition of slavery and even petitioned the US Congress provoking to them to end slavery in 1790.
After his wife Deborah's death, at the age of 74, he approached a French widow, named Madame Helvetius for marriage but his proposal was turned down.
Benjamin Franklin had also helped monetarily in building America's first hospital and also persuaded many to donate in this noble cause. In 1749, he organised 24 trustees from the prominent citizens of Pennsylvania and formed the University of Pennsylvania.
Benjamin Franklin also penned down the Law of Conservation of Electric charge, that demonstrates that charge can neither be created nor destroyed.
He was the inventor of cutting edge Franklin stove, urinary catheter, bifocal glasses, Glass Harmonica.
The post is a part of a B'day Series where we celebrate the birthday of renowned personalities from Tech Industry, very frequently. The series includes Entrepreneurs, C-level Executives, innovators or renewed leaders who moved the industry with his exponential skill set and vision. The intent is to highlight the person's achievements and touch base the little known, but interesting, part of his life. You can see the list of all earlier celebrated tech personalities, including Mark Zuckerberg, Marissa Mayor, Sean Parker, Andy Rubin, Julian Assange, Sir Richard Branson, Sergey Brin by following this link or subscribe to your daily newsletter.