Oppo has decided to fuel the ongoing competition in the global smartphone market with the launch of its first 5G smartphone with dual-mode by the end of this year.
The new Oppo 5G smartphone, announced in Qualcomm 5G Summit in Barcelona, will be powered by Qualcomm's dual-mode 5G mobile platform and support both standalone (SA) and non-standalone (NSA) networks. 5G New Radio (NR) is an OFDM-based global wireless standard for future 5G mobile networks. It has two versions: Non-Standalone 5G NR and Standalone 5G NR.
Oppo has been constantly strengthening its market presence by introducing high-end smartphones with head-turning price tags. In 1H 2019, Oppo has sold 52.6 million smartphones worldwide. As most of the developed and leading developing countries have either started rolling out or set to roll out 5G network starting from the next year, Oppo has set its eyes on the market to capture a sizeable share of the market.
This is not the first 5G smartphone from Oppo. In May 2019, Oppo commercially launched its first 5G smartphone in partnership with Swisscom – the leading telecom company from Switzerland. The device is commercially available across Europe as the network carriers in the region have already made 5G network available to their customers.
The dual-mode 5G smartphone, however, could help Oppo to have an edge over its nearest competitors in the market. Generally, Non-Standalone 5G NR, aka NSA 5G-NR, is the early version of Standalone 5G NR mode, in which 5G networks are supported by existing 4G infrastructure. NSA 5G-NR primarily focuses on enhanced mobile broadband (eMBB), where the 5G supported mobiles will use mm-Wave frequencies for increased data capacity but will use existing 4G infrastructure for voice communications.
The 3rd Generation Partnership Protocol, aka 3GPP, finalized the standalone 5G NR standard in 2018, which will work alongside the Non-Standalone 5G NR standard. Standalone 5G NR will have a new end-to-end architecture that will use mm-Waves and sub-GHz frequencies. This mode will not use existing 4G/LTE infrastructure.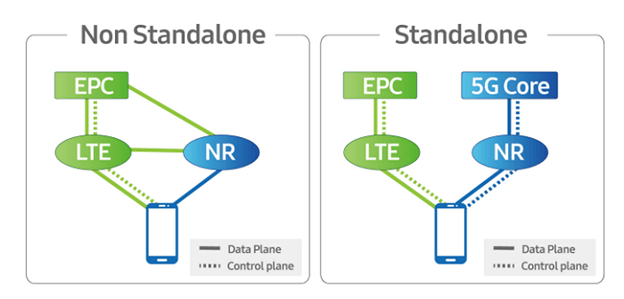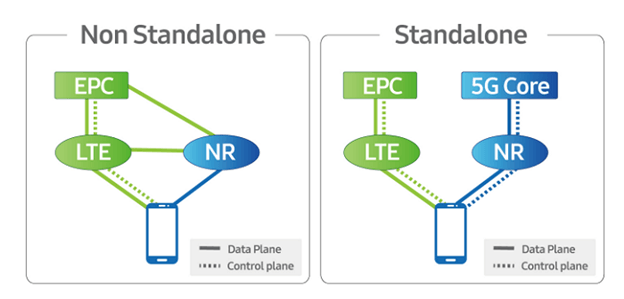 Standalone 5G NR will use enhanced mobile broadband (eMBB), Ultra-reliable and low latency communications (URLLC) and Massive machine-type communications (mMTC) to provide multi-gigabit data rates with improved efficiency and lower costs.
Oppo is reportedly in working with more than a dozen mobile carriers across the globe to have effective commercialisation of 5G as soon as possible. During the Qualcomm 5G summit, the company has once again reiterated its committed to 5G devices market.
Oppo has been working constantly investing in R&D in 5G technology and devices and as of September 2500, Oppo has filed applications for over 2,500 global patent families, of which nearly 1,000 belong to 5G technology alone.
Almost every leading smartphone manufacturer is gearing up for the 5G revolution. It's estimated that 5G would account for 15% of total mobile connections worldwide by 2025. When translated into subscriber base it's indeed huge – a whopping 1.4 billion. While the technology is still in its nascent stage, by the end of next year, there will be a sizeable number of users in developed countries that would get themselves upgraded to 5G network. All the leading smartphone manufacturer, including Oppo, don't want to miss out on the opportunity and want to claim a stake right from the beginning. Being the early adopter of the latest technology will indeed help Oppo to have an edge over some of its closest competitors.
The dual-mode 5G smartphone from Oppo is going to be a revolutionary smartphone that may play a vital role in defining the market norms for other players in the market.