How many times or how frequently do you feel to tip Uber drivers?
A recent new study by the National Bureau of Economic Research (NBER) revealed that only 16% of all Uber rides in the US are tipped by riders. A mere 1% of riders tip Uber drivers every time they use the service.
The study began right after Uber – one of the most controversial yet valuable startups in the US once – introduced their new tipping feature on the app as part of the 180 Days of Change initiative. The data comprises of figures from 40 million rides collected over a 4 week period between July – August 2019.
The findings show that the behaviour of tipping Uber drivers can be understood from various different viewpoints. With accordance to this, the discoveries made by the study were divided into demand-side determinants (characteristics of riders that affected tipping behaviours) and supply-side determinants (characteristics of drivers that affected tipping behaviours).
Tip Uber Drivers: Customer Characteristics
Firstly, it was seen that the gender of the rider played a significant role in determining whether tips were made and the average value of tips made.
Men tip about 17% of their trips, making their tipping instance higher than women, who tip about 14% of their trips. On average women tend to tip 9.2 cents lower on trips than men.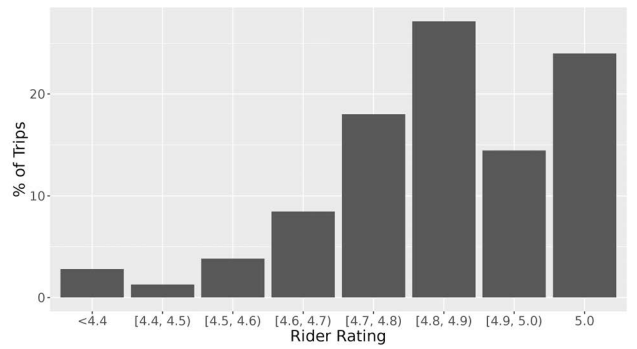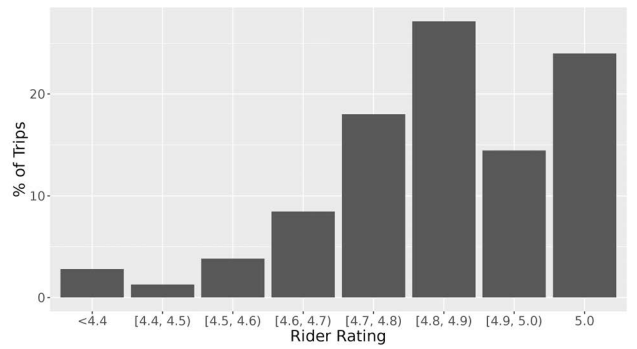 The next dimension examined was rider rating. It was seen that riders with higher ratings were more likely to tip. One estimate indicated that riders with a perfect 5.0 star rating are twice as likely to tip Uber drivers than riders with a rating of 4.75. it was also seen that these riders tipped more generously. The study conceptualized this difference by associating individual characteristics that would land a rider with a higher rating with a higher likelihood of generosity.
The last dimension the study considered to understand why riders tip Uber drivers was the amount of experience a rider had with the service. It was seen that new riders were more likely to tip their Uber drivers than old riders. The disparity was significant with new riders tipping around 23% of their rides and old riders tipping only 8% of their trips. Understanding this difference, however, was a challenge.
Driver characteristics and their effects on tips
The study examined the association of driver gender and age with the likelihood of receiving a tip. Before looking at the difference, it is important to establish that Uber has a higher number of male drivers than female drivers. It was seen that female drivers at Uber receive tips 10% more often than men. Their tip amount is also 12% higher than those of men. The study supports this disparity by citing older literature that testifies to women receiving more generous tips than men.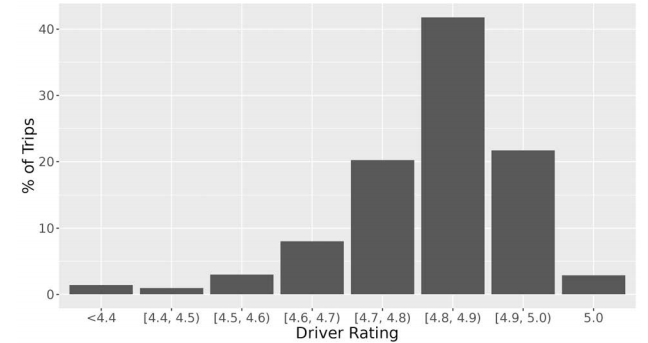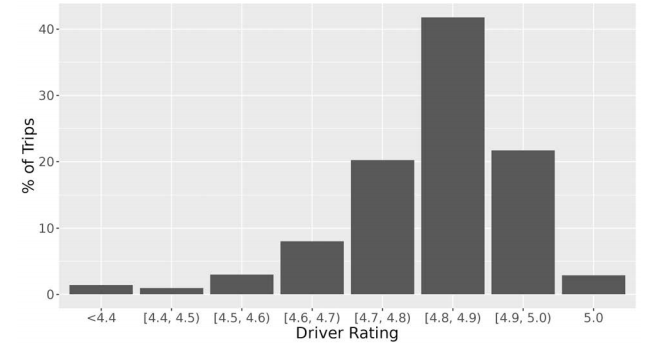 Another factor considered was the driver rating. It plays an important role in people's decisions to tip Uber drivers or not. A positive correlation between driver rating and tips was found. Drivers with higher ratings were tipped more often and more generously. Uber Drivers with a 5.0 star rating received tips 50% more often than those with a rating of 4.75. It also has a direct impact on the amount of tip as well, which is, generally, 14% were higher.
No significant information could be gathered about the association between a driver's experience with the service and the tips they received. The number of trips a driver completed and the percentage of trips that landed them a tip were negatively correlated.
Overall, the study concludes that only 1% of riders tip Uber drivers each and every time they opt for the service. The rest tip only 25% of their total rides. A sweeping 60% of customers don't tip Uber drivers for any of their rides at all.