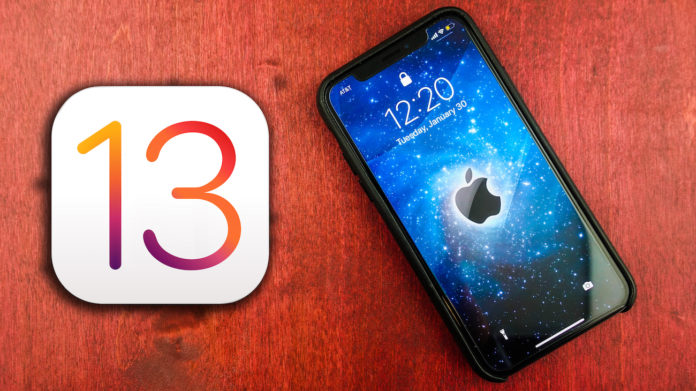 Can't wait to install iOS 13 on your iPhone? Wait, until you know what exactly are you signing for with the new iOS 13.
Apple has made iOS 13 available to download for free to for all the iPhones, going all the way back to iPhone 6S of 2015. This update seems to be focused on adding a lot of new features to your device, even if it is one of the old guards. With new services, newer options and upgrade of pre-existing features, there is certainly a lot to be excited about this latest software update.
While there are many iPhone users who are early adopters of latest iOS version, there is an equal number of iPhone users who are still confused about the merits of iOS 13 and prefer to hold themselves back until performance reviews are out in the market. For the later type of users here is a list of those notable features of iOS 13 that could help you decided whether it's the time to downloads iOS 13 or there is nothing exciting in you to jump of it.
Let us look at some of their most notable features.
Sign in with Apple: Keeping Your Personal Info Secured
Apple has finally added the feature which lets you log in to third-party apps and websites by just clicking "Sign in with Apple ID" option. iPhone users are, however, wondering if the feature offers some differentiation from other universal login features like those of Facebook and Google. The answer is, in fact, yes! And, here is the reason why should you stay away from opting those universal login options if 'Sign in with Apple ID' is available.
These universal logins not only give the third-party app or website a lot of information about you, but it also allows the universal login provider to track your activity on those platforms. In case of Sign in with Apple, Apple will only give minimum information to the app/website, while also not tracking your activity in the same.
Apple Maps: Look beyond Google Map
This update has seen many upgradations to already existing features. One of the major ones seems to be Apple Maps. Prior to this update, Apple Maps was not as good as the services provided by Google Maps. However, with new vegetation and structural data coming through from this new update, Apple trumps Google in terms of some of the features provided. The most prominent of them is its Street-View competitor called, 'Look Around'.
Health: Stay Fit
Apple has provided many improvements to its health app in the latest update. Along with a lot of new features being added, the UI has also been tweaked to include a new profile page along with interactive charts and filters. Support has been provided to services like cycle tracks, period prediction, fertile window prediction, etc.
Dark Mode: Fall in Love
A lot of people have been really excited regarding the new Dark Mode feature introduced by Apple. Even the people at Apple feel so, marketing this the most out of any other feature in the iOS 13. It does have its advantages, including the likes of saving battery life and being easier on the eyes.
Siri voice changes: More Human
iOS 13 provides a lot of major improvements to Siri. The most notable one of them all seems to be the change in the voice of Siri. Until iOS 12, Siri's voice was based on pre-recorded audio clips. That won't be the case any more iOS 13 onwards, with Siri's voice now 100% computer-generated. This will allow the Voice assistant to compete better with the likes of Alexa of Amazon.
Apple Airpod's sharing feature
In a new feature released by iOS 13, two people will be able to connect to one iPhone at the same time. This will allow both of them to listen to the audio of the media on the device together. This facilitates two users watching the video on one iPhone, amidst other advantages.
Don't Install iOS 13, For Now
While there is a lot to rave about in iOS 13, there is, as always, something to moan about. In the case of iOS 13, there seem to be a lot of bugs affecting the overall performance. These include the likes of random crashing of apps and the dropping of cellular signals. However, Apple has apparently preponed the release of iOS 13.1 from September 30 to September 24 to deal with all these bugs.
Therefore, it can be advisable to install iOS 13 only after few weeks until it gets stable and bugs and issues are ironed out completely.