Mobile app development companies spend a good amount of time figuring out how to boost conversion rates and drive revenue. As the world moves forward digitally, the traditional mode of marketing has made for something more inventive that is likeable and shareable. What the majority of brands are doing is that they are picking personalities with the tremendous following on social media platforms, who in turn advertise and speak on the products to their followers. This is what influencer marketing is and has proven to be quite effective across business verticals.
The creators of audio and video content generate a massive following on platforms like Instagram and Youtube. Therefore, mobile app owners simply have to align with the influencer who would be ideally like their typical end-user and who in turn with a  little amount of convincing power can attract more consumers on similar lines.
$10 billion market: Yes, you read it right! The estimated size of the influencer market itself speaks about the importance and attention it's grabbing from brands.
An influencer marketing campaign is an effective way of driving conversion rates since brands then wouldn't have to rely on traditional methods of reaching out to an audience in a limited space. Here are some tricks of the trade that will help to design an effective influencer marketing campaign that guarantees ROI.
#1 Increased Brand Awareness
Influencers happen to increase brand awareness unlike seen before. We are conditioned to look up to someone who fits the bill of our ideal self and brands with the power of the social media platforms are leveraging this technique to increase their brand awareness. From tech reviewers to content creators in the field of Science and Arts, Youtube houses diverse influencers who cater to millions of people across the globe. If your app inspires people to take care of their health, it would be ideal for you to go for an influencer who's a fitness trainer, blogger or athlete. People who are experts in their profession are more likely to scale your app idea and boost your conversion rates.
#2 Choosing the right influencer
Ensure to select an influencer who will more likely to be your end-user. Selecting someone for just making rounds on the basis of merit (views, impression, and subscribers) won't do any good for your product in the longer run. Any miscommunication or misunderstanding will not only compromise time and money but your reputation too. Do not invest in someone who has little or no interest in your mobile application and what it stands for.
Always start with the audience and trackback to the influencer who can be a game-changer in the market. A little homework on demographic location, genders, and age-groups can be effecting in picking up the right influencer for your app.
#3 Builds trust and credibility
Influencers work hard to cement their relationship with their users and together they form this relationship which runs on credibility and trust. It means that the influencer is trustworthy and presents credible sources to its audience and does not distort the information. And naturally, the followers would be inclined to the recommendation of their respective influencers in whatever form or shape. The audience, in general, is more likely to trust the testimonial from an influencer rather than a brand itself. An effective influencer would always do his or her homework before saying something to its audience. They know the consequences if they do not carefully choose their words. An improvised or impromptu suggestion of your app than a well-written script could be positively perceived by the audience that can definitely add value to your services as a whole.
Things to keep in mind
As a mobile app owner, getting an influencer who works best for you really boils down to the setup of your company. From app type to budget allocation to target audience, all factors need to work in harmony to produce the desired effect.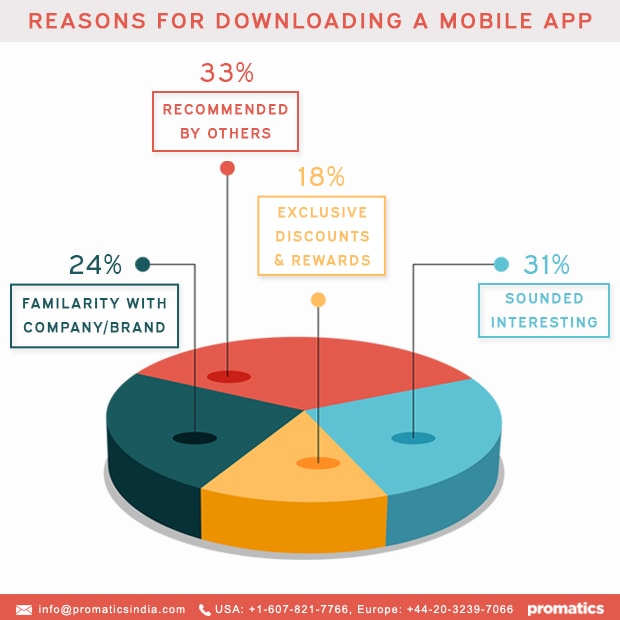 How you approach this form of marketing is critical to your success along with the mobile app development solutions you will devise. Keep in mind the following points.
Start asking questions on the type of influencer and content that fits your bill and needs. Does your app cater to all or a particular section of an audience? Do you like influencers who are witty and use humour to reach out or the ones who get straight to the point? Etc.
Reach out to influencers who are one the verge of exploding on the internet or are starting new. Not everyone can afford to hire influencers who have millions and millions of subscribers and it gets only dimmer if you are running on a shoe-string budget.
A marketing platform such as Reelio is widely used for influencer marketing that streamlines all your needs from reporting to payments.
You can also create an incentive structure that is based on the sales generated by an influencer in an interval.
License your content so that it does not run on other channels without your consent.
Have comprehensive discussions with the influencer because they can give you valuable insights as to what might work for the audience and whatnot.
Conclusion
More than 75% of end-users turn to social media to make decisions on purchases. Influencer marketing definitely delivers results and should be prioritized to drive installs and downloads. There are no pre-defined rules here since there are no set parameters of a successful influencer. One could say that the more engaging the influencer, the more engaging the content. This is certainly true but whether your partnership will be a hit or miss with the influencer will entirely depend on the strategic decisions you'll make together for the audience. Influencers can be used to drive conversion rates for the mobile app or to establish credibility in the market. The United States, The U.K., and Australia have already laid down laws for high profile social media influencers so that they comply with the consumer laws and have told them about their duty to disclose sponsored posts for better transparency and accountability.