When 78% of your workforce reaffirms its faith in your policies and endorses your viewpoint, it should be seen as a pat on the back. But, the case with world's one of the largest internet companies is different. Google Employees' satisfaction and morale are on a constant decline.  
Statistics and numbers, however, have often been accused of being instrumental in highlighting or masking a viewpoint. As such, there is a lot more to these figures than what can be seen from the surface.
Considering that this is 10 percentage points down from the previous year for Sundar Pichai led Google, the aforementioned numbers have set the alarm bells ringing at the tech giant's office already.
Google Internal Survey Points To Erosion of Faith in Sundar Pichai and His Team
Figures released by Googlegeist, the company's annual internal survey, suggest that employees' confidence in the team led by Pichai led the team to effectively lead Google in future has taken a dip during the previous year in spite of being largely positive.
Some of the highlights of Googlegeist survey for this year are:
74% votes for Pichai led the team to lead in future, 18% points down from the 92% recorded previous year. The remaining employees either gave a negative or neutral response.
75% of the Google force reaffirmed that the decisions and strategies of the Pichai led team were helping their company do an excellent job, which is a drop of 13% points over the last year.
54% of employees expressed satisfaction with pay, as opposed to 64% in the previous year.
78% of the workforce expressed excitement about Google's future, down by 11%.
66% said that Google has the right priorities, also down by 13% points.
The Googlegeist results which were first reported by Wired have raised a question mark on the IIT Kharagpur pass out's ability to lead Alphabet Inc.'s most profitable internet company effectively.
Tech giants like Facebook, Google and LinkedIn have long taken pride in their work culture, payouts and perks as part of their efforts to keep their staff happy, motivated and performing to their full potential.
The high employee morale at Google headquarters, as per these results, has been hit badly. It was once THE company where everyone wanted to work- what with their much talked about compensation packages, plenty of time off and other perks like free bikes, delicious free meals, recreation rooms, flexible working hours and on-site gyms.
Earlier, Glassdoor, a US based jobs and recruiting site which has been posting its ratings of the best places to work had already shown a drop in the rankings of giants like Google and Facebook. The Glassdoor ratings are based on anonymous reviews and feedback left behind by employees on their website and take into account parameters like overall workplace experience, job satisfaction, career opportunities and employees' rating of their payouts, perks and company's bosses. In this case, the results were compiled on the basis of data collected by them between October 2017 and October 2018.
Scandal Marred 2018 for Google
Hit by scandals both inside the company and outside, Google has had a very forgettable 2018. The dissatisfaction first started brewing in July 2016 when Google started a drive to curb expenditure.
Allegations of gender inequality, sexual misconduct in the workplace and systemic racism took a heavy toll on the company's image later. Around 20,000 of Google's employees around the world staged walkouts on the protest against the manner in which their company was said to be investigating such cases. Google responded by revamping its sexual harassment policies though, the corrective action was seen as too little, too late.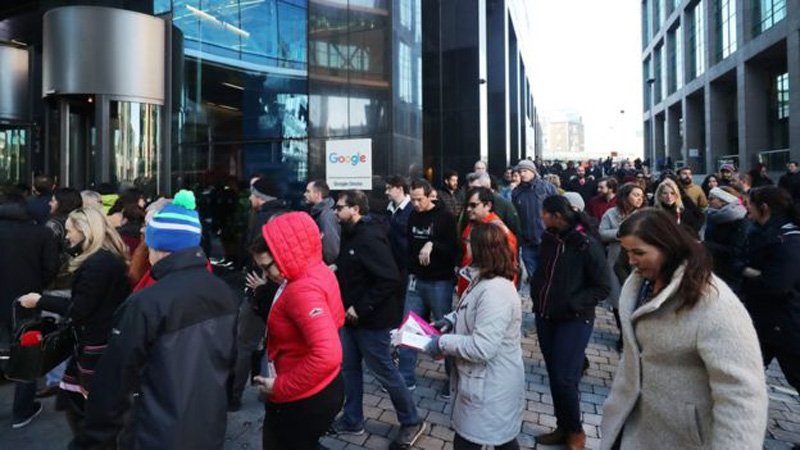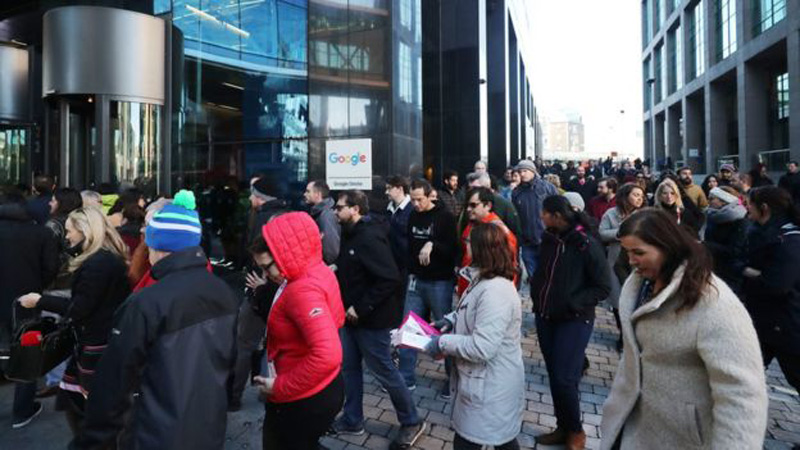 Also, facing criticism from their own staff for working on Project Dragonfly, a search app designed for the Chinese market and losing focus to take up dubious projects like the robot butler etc did little to help the company's reputation and employee morale. Later, the company was hit by employees' resignation over reports of the sale of Artificial Intelligence technology to Pentagon surfaced.
Though the Pichai led company continues to rake in huge profits by working on everything from cheap smartphones and self-driving cars to artificial intelligence, the dip in employee morale and satisfaction do not augur well for the company which was once rated amongst the best employers in the US.