Already facing flak for tricking kids into spending money while playing games on Facebook (NASDAQ:FB) by using their parents' payment details, the social giant is in the midst of a new controversy. As per the recent report, Facebook has been secretly paying teenagers and unsuspecting adults to get unlimited access to their devices by installing an app cleverly guised and distributed as "Facebook Research."
Project Atlas Vacuums Data Out of Unsuspecting Users
It became obvious that Facebook has set itself no limits for stooping low when reports of kids coughing up obscene amounts of money while playing Facebook games first started coming in. In one instance, a 15-year-old is said to have coughed up $6,545 while playing a game for two weeks.
Numerous such instances of 'friendly fraud' wherein kids kept using their parents' card details while Facebook made merry were reported from around the world. The more infuriating was the use of the word 'whales' for children who were spending hugely while playing online games, a term usually used by casino owners to refer to gamblers who put huge amounts of money at stake!
As per the latest report, Facebook has been accused of stealthily paying users aged 13-35 up to $20 a month plus referral fees for permission to install "Facebook research" Virtual Private Network (VPN) on their smartphones. In some instances, they were paid a little extra to entice them into downloading the app.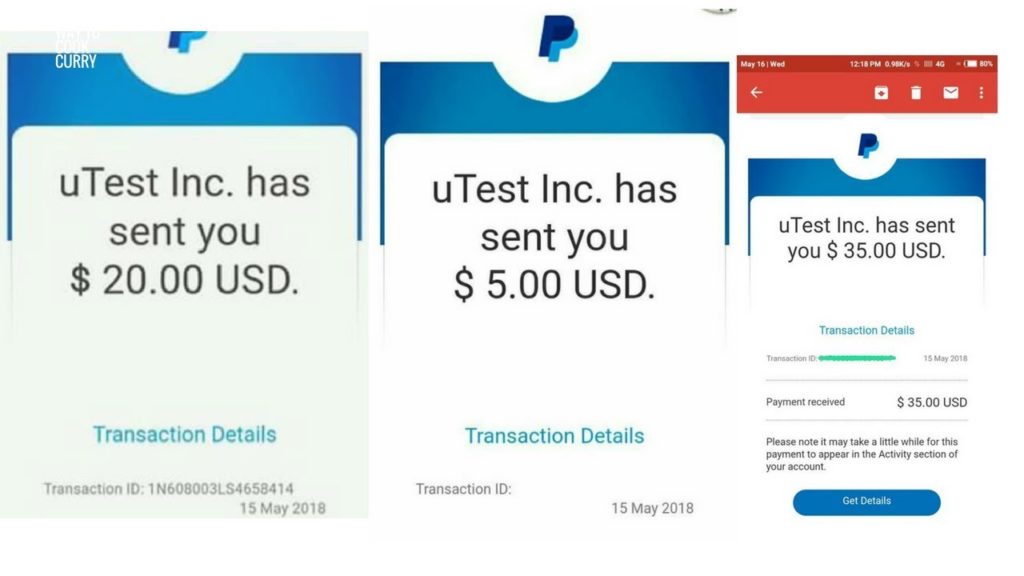 The VPN app which has been in circulation since 2016 requires users to install a custom root certificate. Will Strafach, a security expert working with TechCrunch, shares that the level of access granted to Facebook via this app includes access to users':
Private messages in other social media apps
Photos and videos
Emails
Other web activity (including browsing details and habits), and
Location data
In some instances, users were even asked to share screenshots of their Amazon order history!
Most people did not realize that they were sharing their most personal messages and details with Facebook by having given them almost limitless access to all their data since the data is being collected under the garb of beta testing services Applause, BetaBound and uTest.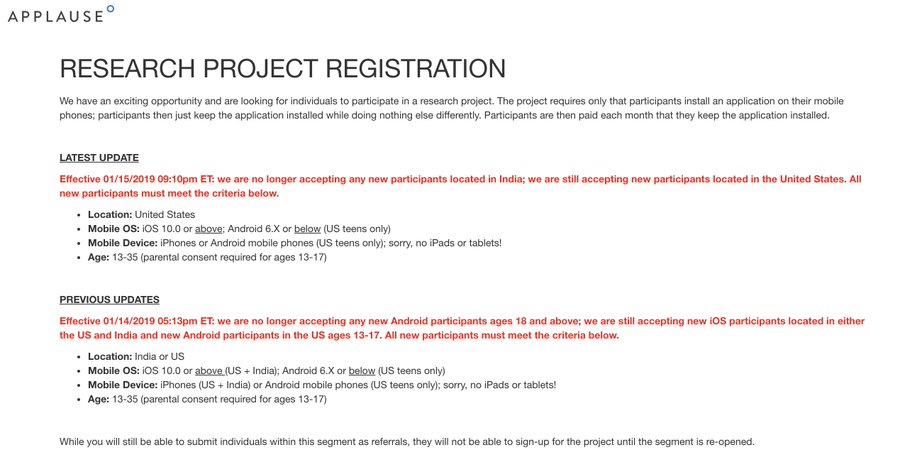 In some places, the data harvesting scam has been referred to as "Project Atlas", an apt description for the project which allows the social giant to map new trend s and snoop on data from all parts of the globe, according to TechCrunch's Josh Constine.
Onavo Protect, the Predecessor of Facebook Research
This is not the first time Facebook is resorting to such nefarious practices to suck up users' data. Way back in 2013, Facebook had paid $120 million to acquire Onavo, another VPN app which was, on the surface of it, designed to help users track and minimize their mobile data usage. However, it also allowed Zuckerberg owned social network to know what other apps the users were running on their phones. Onavo Protect can track whether the users' screen is on or off and the extent of their wi-fi and mobile data usage even when the VPN is turned off.
It was through Onavo that Facebook first learned how WhatsApp was sending almost twice as many messages as their messenger. The enlightenment resulted in $19 billion acquisition of WhatsApp in 2014. Onavo also helped Facebook get clues as to what apps to copy, desired features in apps and mistakes to avoid!
The world's most valuable company and iPhone maker, Apple updated its developer policies in June 2018 and banned all apps which collect data which is not necessary for them to function. They contacted the Facebook team in August and told them that the said app violated their data collection policies, following which it was taken off their store. Onavo Protect continues to exist on Google Play even today and has more than 10 million downloads.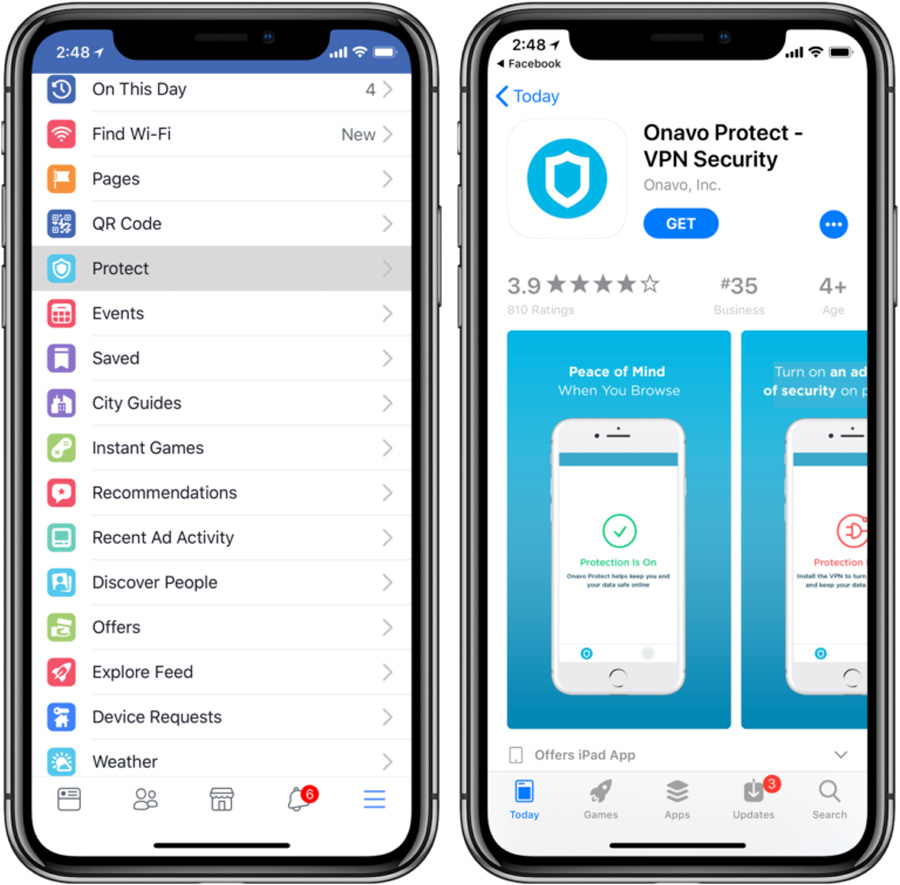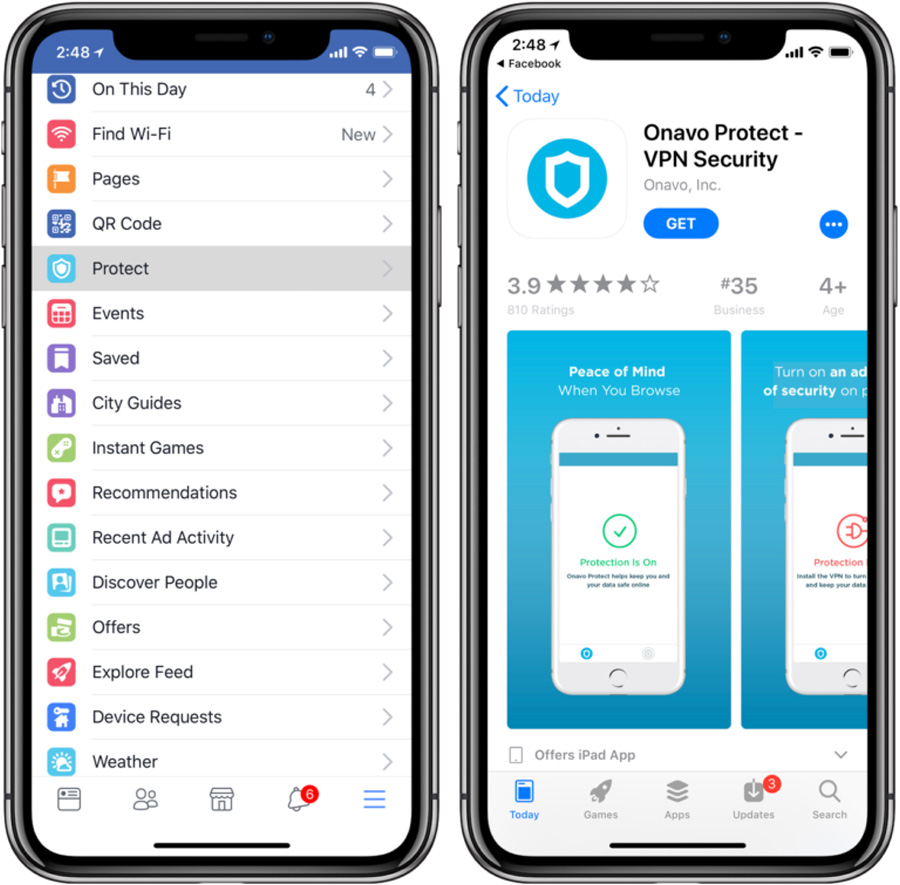 The existing app, too, does not conform to Apple's developer policies since it uses certificates to get root access to iPhones. These certificates are only meant for employers to get root access to their employees' work iPhones.
How Facebook Justifies This Data Harvesting Sham?
When contacted, a Facebook spokesperson acknowledged the existence of this program.
"Like many companies, we invite people to participate in research that helps us identify things we can be doing better. Since this research is aimed at helping Facebook understand how people use their mobile devices, we've provided extensive information about the type of data we collect and how they can participate. We don't share this information with others and people can stop participating at any time," clarified the spokesperson of Facebook in an email to CNBC.
However, he refused to admit that the said app is violating Apple's developer policy though failed to elaborate how they are complying with the rules laid down by Tim Cook's team. For the Apple team which places user privacy above everything else, this is a flagrant violation of their rules and if they go on to ban this app from their store, it would heighten the tension between the two formidable tech giants.
The latest revelation has gone on to prove that Zuckerberg is willing to go to any length and even spend out of his pocket to continue to maintain his dominance.
Meanwhile, gullible users are happy to pocket a paltry $20 per month for sharing the most intimate details of their lives with Facebook.
RIP User trust and privacy!