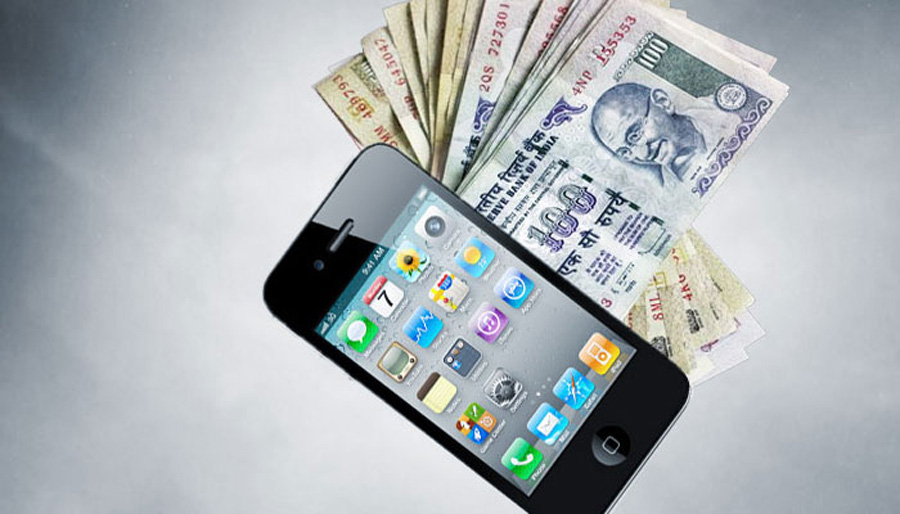 More than 95% Indian e-wallets could cease to be operational from March, owing to non-compliance with RBI's directives. As per an RBI directive issued in October 2017, all Prepaid Payment Instruments (PPIs) and mobile wallets were asked to collect all user information as per the Know Your Customer (KYC) guidelines. The failure of such digital payment platforms to comply with these directives could mean the end of the journey for them after the February 2019 deadline.
The Deadline For Digital Wallet Users in India
Since the Supreme Court does not allow private entities to use Aadhaar card for purposes of verification, mobile wallet users are required to submit other id proofs.
"The guidelines are designed to strengthen safety and security of transactions and customer protection," explained BP Kanungo, RBI Deputy Governor.
The users who were earlier allowed a partial KYC using only a mobile-based OTP are now directed to go in for a full KYC by the end of February 2019. A full KYC needs them to submit various documents like their id and address proofs.
After the RBI directives, most major players in this space like Paytm, PhonePe, Mobikwik and Amazon Pay started pushing their customers to submit the documents required for full KYC compliance. Paytm went a step ahead by sending field agents with biometric dongles to complete the process, thereby making 70% of their user base completely KYC compliant. Amazon too followed suit by walking to users' doorsteps to collect the required documents.
Other smaller companies, however, struggled on this front and were unable to complete full verification in absence of biometrics. Collecting paper documents for the required verification would have resulted in an additional cost for them, a luxury most of them could ill afford. They continued to hope that the Parliament would eventually allow them to opt for Aadhaar card based verification but with the winter session of the Parliament has ended just a few weeks before the stipulated deadline, their fate hangs in limbo.
Indian mobile wallets took off in a big way in November 2016 in the wake of demonetization, which left most people cash-strapped. The number of m-wallet transactions in India rose from just 205 million in Q3 2016 to 450 million by the end of Q4 2016, i.e. a phenomenal 100% increase within three months. Fast forward 2018 end, the total number of mobile wallet transactions are hovering 990 million, valuing Rs. 458.91 billion.
Faster and better internet connections together with a higher degree of smartphone penetration and improved payment infrastructure together fuelled this shift towards a mobile mode of payment.
It was, after all, much easier to pay using a simple app than queue up for hours outside ATMs or waiting for newer currency notes.
The youngsters particularly found this mode of payment very convenient; all they had to do was download one simple app and verify the mobile number followed by linking to their bank account using a credit or debit card.
The Rs 12,000 crore digital wallet industry, however, is gasping for breath at the moment. The failure of their users to furnish all documents required by KYC means that they will not be able to use their digital wallets after February 2019. At the most, they will be able to use only the money that remains in their accounts by the end of February.
The Growth Of Digital Wallets: Banks Sensed The Shift
In the immediate aftermath of demonetization, Paytm saw a 700% increase in its traffic and a 1,000% increase in the money added to their accounts, though the share of transactions for goods and services was less than 30%.
Banks, which had till that watershed moment, controlled the payment business, took this as a wakeup call and responded by developing their own wallets. The major players came up with ICICI Pockets, SBI Buddy and HDFC's PayZapp. They further revolutionized the payment system through the National Payments Corporation of India (NPCI) developed Unified Payments Interface, or UPI, which gave the users the option to make real-time bank-to-bank money transfers with a few clicks on their mobile phones.
In November 2017, that is a year after demonetization, while there were a total of 105 million UPI transactions for goods and services, much lesser than 187 million over mobile wallets.  However, the equations are changed in the last one year; in November 2018, 524 million transactions were through via UPI as against only 347 million over mobile wallets, as per figures released by RBI and NPCI.
How Are Mobile Wallet Companies Gearing Up For The Deadline?
Many users of digital wallets which use these platforms for only small value transactions did not go through the hassle of full KYC which has resulted in an erosion of at least 80-90% industry's user base, according to industry estimates.
In view of the impending deadline, many digital wallets like MobiKwik, PhonePe and Amazon Pay shifted their focus towards UPI. Others like PayMate and Atom have gone on to surrender their digital wallet licenses citing changes in business models. Still others like EbixCash have diversified into insurance, international inward remittance and other segments. There are others who are still charting alternate routes for their businesses.
The hardest hit by the full KYC mandate are going to be standalone wallets.
"Only standalone wallets will be directly affected by the (current impasse)," said Sachin Seth, fintech leader for India, Middle East and Africa. "The entire proposition around ease of opening wallets is not there anymore; hence it is now only about use cases where wallets will be a staging area where you can store money and transact," he added.
Undoubtedly, the industry will suffer setbacks but digital wallet providers are hopeful of overcoming these bottlenecks.
"The volume lost due to this should be made up by gain in volume due to interoperability," said Bhavik Vasa, chief growth officer at EbixCash.
Vinay Kalantri, founder of The Mobile Wallet, also agrees.
"In the long-run, it will be beneficial as PPIs will get to act like banking platforms with full KYC customers and interoperability between banks and cards as well," he said.
Short term setbacks notwithstanding, digital wallet providers are hopeful of eventually being able to win the battle against cash.
As for the now, only the fittest (and the KYC compliant) shall survive!