Distinguishing the sounds of various musical instruments or experiencing a war scene was not magical until the foundation of Dolby Laboratories (NYSE: DLB) in 1965. The Dolby logo at the conclusion of the Movies' credits, or on the top-notch speakers and gadgets is itself the symbol of the Ray Dolby's legacy.
Mainly, though, I was fascinated by the technology of music; how organs worked, how reeds vibrated, why things sounded the way they did.
The congenital inventor Ray Dolby, having an obsession over machines and music since his early youth, sighted the hiss problem in the music industry and invented the revolutionary noise-reduction technique in the 1960s. Ray owned 50 patents under his belt and founded the avant-garde Dolby Laboratories which is consistently experimenting and inventing newer technologies to harness our music and movie experience further.
I was so far ahead in my credits that I didn't have to worry about getting into college, so I went to school three hours a day and worked five at Ampex.
The man who nurtured the creative potentials of the entertainment industry is a son of a salesman. His ambition was to become a Hollywood Cameraman and took a job as a projectionist, where he met Alex Paniatoff. Impressed by Dolby, Alexander M. Poniatoff (founder of Ampex Corporation) offered him a job at Ampex while Dolby was just 16 years old.
Dolby left Ampex after graduating in Electrical Engineering from Stanford University in 1957 and later filed his first patent at the age of 19. Ray earned his PhD in Physics from Cambridge University in 1961, where he also met his future wife Dagmar Baumert, a student from Germany.
Full Name: Ray Milton Dolby
Born: January 18, 1933, Portland, Oregon
Died: September 12, 2013, San Francisco, California
Net Worth: $2.3 billion (At the time of his death)
The man who modernised the entertainment industry and harnessed its potentials had a rather interesting life too:
His fascination and curiosity were kindled by the musical instruments, started playing the piano at the age of 10 and later the clarinet. He was always curious about the origination of musical sounds from these instruments.
After Graduating from Cambridge, Ray was sent as a United Nations adviser to visit India and set-up a Scientific Instrumentation Lab. Where he started working on the noise-reduction technology to eliminate the tape hiss and substantial amount of background noises.
Machines enchanted him when he was 11, his father offered him to do a valve job in his 1932 Plymouth, which he started in the morning and finished in the night.
1982 hit song 'She Blinded Me With Science' singer Thomas Robertson, delighted with Ray Dolby and his work, changed his name to Thomas Dolby.
In 1965, Dolby Laboratories was established in London to sell Dolby products to the recording studios. Decca records were their first customers that ordered the first nine Dolby A-301 noise-reduction units. His fortune excelled when he moved his company from London to California which neighbored the Hollywood industry.
The company flourished as Dolby offered his Innovative technology at a minimal cost which was embraced by the cinema owners and later it became the industry standard. 'A Clockwork Orange' was the first feature film that used Dolby encoded soundtrack.
Later the Dolby Stereo Technology (1974) that featured in 'Star Wars' and 'Close Encounters of the Third Kind' promoted Dolby as a brand name. Today, Dolby Technologies pioneers almost every entertainment device; it is in DVDs, mobile media, TVs Video Games etc.
Philanthropy: Ray has donated $36 million to the University of California to fund for stem cell research. And $23 million to California Pacific Medical Centre and the Alzheimer's Association for research and treatment of the disease.
Awards and Recognition: Major ones are; Academy Award in 1989 for his 'contribution to motion picture sound', Emmy for 'lifetime achievement in 2003, a star on Hollywood's Walk of Fame, US National Medal of Technology.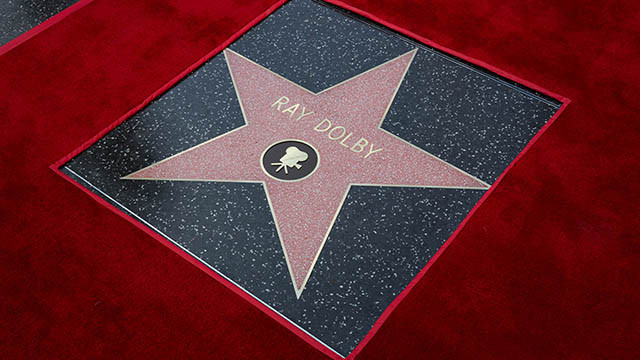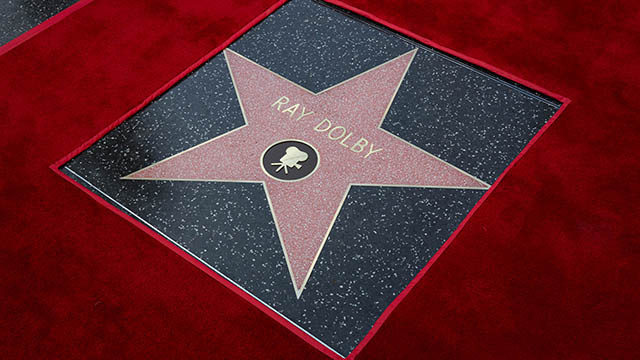 He was survived by his Wife Dagmar, who now controls family's Dolby shares, and their sons, David and Tom, and their 4 grandchildren.
Dolby remained the chairman of the company until his retirement in 2009. During his career, he held 50 patents, Dolby Atmos the latest one that sends commands to individual speakers. 'The Hobbit: An Unexpected Journey' was the first feature film to use this technology.
To be an inventor, you have to be willing to live with a sense of uncertainty, to work in this darkness and grope towards an answer, to put up with anxiety about whether there is an answer.
The post is a part of a B'day Series where we celebrate the birthday of renowned personalities from Tech Industry, very frequently. The series includes Entrepreneurs, C-level Executives, innovators or renewed leaders who moved the industry with his exponential skill set and vision. The intent is to highlight the person's achievements and touch base the little known, but interesting, part of his life. You can see the list of all earlier celebrated tech personalities, including Mark Zuckerberg, Marissa Mayor, Sean Parker, Andy Rubin, Julian Assange, Sir Richard Branson, Sergey Brin by following this link or subscribe to your daily newsletter.