The kind of depth and stretch that the rapidly evolving digital entertainment industry presents is quite confounding! And this has been further entrenched in a recent report, dubbed as "2018 India Mobile Entertainment Content Consumption Report". The report highlights the pattern of mobile content consumption in India and how the Entertainment category is attracting the maximum balls.
On a global context, media consumption has been evolving in digital formats and this has been possible due to the increased adoption of capable mobile devices supporting digital media along with fast internet access speed. With a choice varying from information, entertainment, communication, or social activity, this gives a leveraged flexibility to users who like to access digital media anytime, anywhere. Over the past few years, there has been a tremendous growth in online content consumption. Now guess who's perched on the lofty driver's seat, driving this growth? Yes, Mobile devices!
The findings of the report are driven from data collected by one platform though, it's good enough to provide an idea of mobile users preferences and content selection in India.
According to the joint report issued by Cheetah Lab and UC Media Lab, Smartphone users in India have shown a gradual shift from the conventional media to digital media for content consumption and on an average, spend 1.1 hours in consuming entertainment content on a daily basis. 
The report also depicts that Entertainment and Sports content are the most popular content type of mobile and accounts for nearly half of mobile content consumption in India.
Mobile Content Consumption: The Sunrise Sector!
The overall slice of users opting 'Entertainment' in the consumption of mobile content has seen a rise, and thus, has positioned itself as the largest category for Indian users, accounting to 27.4%. It is followed by categories such as Sports and Lifestyle that account for 18.6% and 13.8%, respectively.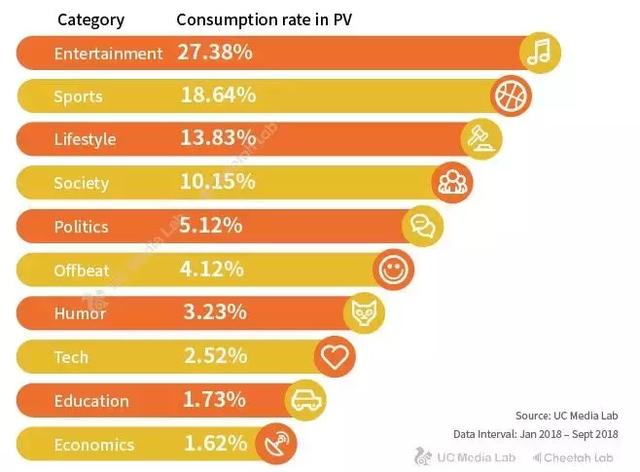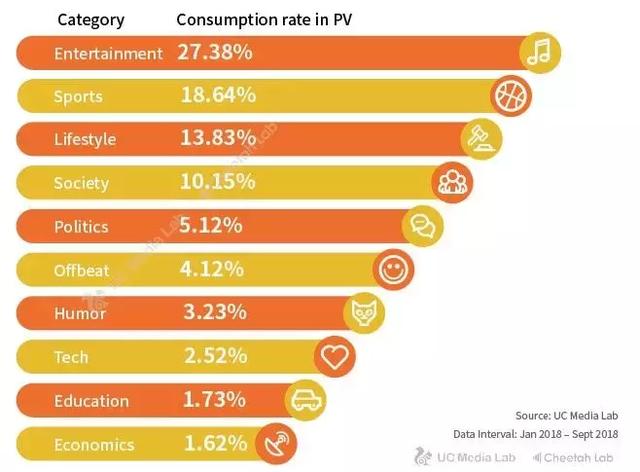 Another revelation indicates a range of categories for Apps in India wherein it found that the active penetration rate of Video apps is higher than the penetration rate of Social Media Apps. Talking of video apps, YouTube's fastest growing market has been India, with 225 million monthly active users, that too, alone on mobile devices.
Taking a closer look at the Content section on UC News Feed Platform, one may find that articles including texts and images account for 88.26%, which is a majority. Content over videos and photo albums account for 11.24% and 0.5%, respectively, elucidating the fact that Articles still remain the main form of content creation.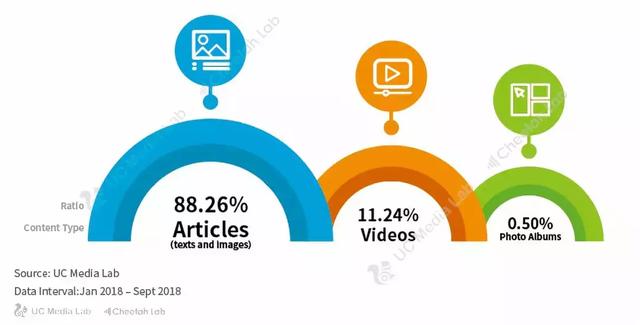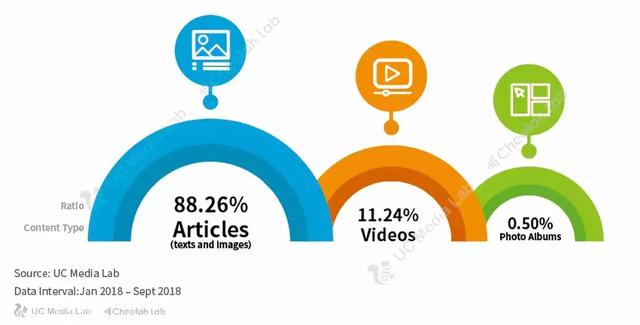 The Slow Demise of Traditional Telly
The structural shift from the traditional small screen-telly to online viewing has been quite palpable. In India, more and more people are ditching Television and embracing online content.
In the last few years, nearly 30 video streaming platforms have paved their way into the Indian landscape. Apart from both the American services Netflix and Amazon Prime Video, local brands have mushroomed up such as ALTBalaji, Hotstar and SonyLIV. Amazon Prime Video and Netflix have garnered a noteworthy increase in their active user penetration (weekly basis) from September 2017 to September 2018. Apparently, Amazon Prime has tripled its user penetration rate and Netflix has seen an upsurge by 6.8 times.
In fact, in Q3 2018, India saw an increase of more than 100% in the Netflix app installs. The skyrocketing growth in downloads shows India is one of the fastest growing markets for Netflix.
According to statistics, the number of viewers switching to online streaming in India has reached up to 250 million during the last year, with a year-on-year increase of 64%. It's forecasted to surge up to 72% in the next two years.
The Grubstakers Behind Such Growth!
With a population of 1.3 billion and a purchasing power of $9.7 trillion, no doubt India appears to be a hotspot for both domestic and foreign entrants. In a rapidly urbanising India, this stratagem has been incited further with the "Digital India" move, promoting smartphones and Internet facilities in the country.
Additionally, the telecom battle between Jio, Airtel, Vodafone, Idea all hyped up with price competition, they have strategically dropped down their mobile Internet plans. To add on further, some services were even extended for free. Given the very fact that the amount of online streaming and content consumption has been rising, the decline in smartphone traffic plan has further bolstered the market potential.