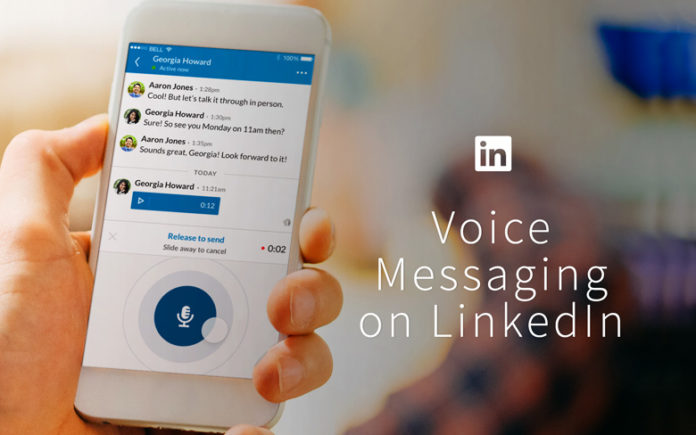 For all those who are looking forward to building strong professional contacts, Microsoft-owned LinkedIn is considered to be the go-to platform. It is the favourite platform for working professionals, marketers and entrepreneurs and has been serving its purpose quite well. However, off late, this platform is attempting its level best to become more like Facebook, the social networking giant. Recently, LinkedIn Corp (NYSE: LNKD) announced a new 'Voice Messaging' feature on its platform. We can't help but think that it copied this from Facebook Messager and WhatsApp.
LinkedIn Voice Messaging Feature: More Ways to Have Conversations
LinkedIn Voice Messaging feature has rolled out for both, iOS and Android app, but will be available for all users globally, in the next few weeks. People can make use of this feature after they update their application to the latest version. LinkedIn senior product manager Zack Hendlin said that this new feature would make communication easier, as sending and receiving messages would go up to a whole new level. For all the people who were hesitant to type long messages owing to unavailability of time or simple laziness, can now simply say out whatever they want and send voice messages. However, the length of voice messages is limited to one minute in LinkedIn Messaging.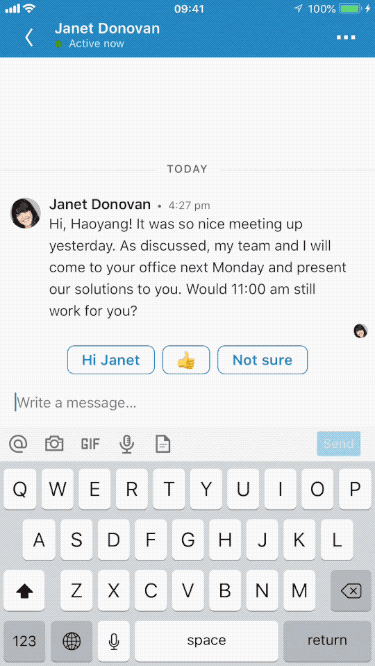 How to Use LinkedIn Voice Messaging?
The voice messaging feature on LinkedIn is pretty much the same as of other applications, so using it would be an easy nut to crack. To use this feature, i.e., to leave a voice message, you would have to tap on the microphone icon that is visible on your smartphone's digital keyboard, then tap and keep holding that microphone in the circle to record your message, and simply release your finger to send the message. It almost looks like you are sending the voicemails through your phone's text message service.
However, you might feel that you have recorded the wrong message, so you need not worry about deleting it – slide your finger away from the microphone icon while holding it down, and your voice message would be sent to trash.
This feature is launched by LinkedIn with an idea that people can listen to the voice message in their leisure time and respond accordingly, and the sender would not have to worry about calling them and wondering if they're available or no.
Is LinkedIn Voice Messaging Feature REALLY Needed?
"Whether you're responding while walking or multitasking, or need to give an in-depth explanation, voice messages let you more easily and quickly communicate in your own voice with your connections", LinkedIn senior product manager Zack Hendlin said.
LinkedIn's voice messaging feature is getting mixed reviews all around the globe. The company believes that its new feature would save time for its users who are not comfortable typing long messages. On the other hand, this option can turn out to be a real pain for the users who are already loaded with tons of messages from strangers, who promote products and services on the platform.
Most users are not very happy with the update, quoting that LinkedIn is not WhatsApp. They feel that this feature will add another layer of inconvenience to what is already annoying on the platform, that is spam. Recording voice messages may be faster than actually typing them, but listening to a voice message is surely not faster than skimming a paragraph or two. There is some probability that you will get tired of listening to all messages and end up deleting some of the important messages. Here, sender's comfort might become an annoyance for the receiver.
However, LinkedIn believes that people can speak four times faster than typing a message, so speaking in your own voice will help the sender in communicating more effectively. Also, leaving a voice message on LinkedIn can often better for a recipient than calling or sending a written message, as he/she can listen and respond whenever they get a chance.