Reliance Jio doesn't seem like slowing down its pace anytime soon. Recently, the company made this move strong by placing its biggest bet – An expansion into eCommerce.
As per exclusive reports, Reliance Jio has entered India's e-commerce space with a dedicated app to serve Indian Kirana i.e., general stores. The Mukesh Ambani-led telecom company, making his move as an entrant, has already gone for a full-fledged expansion of mobile wallet and payments platform to these general stores.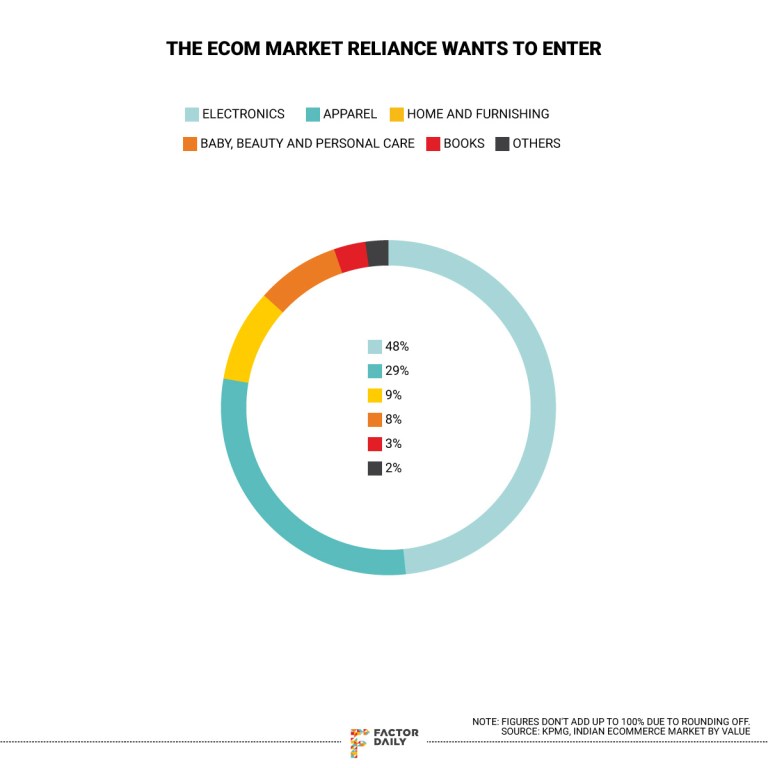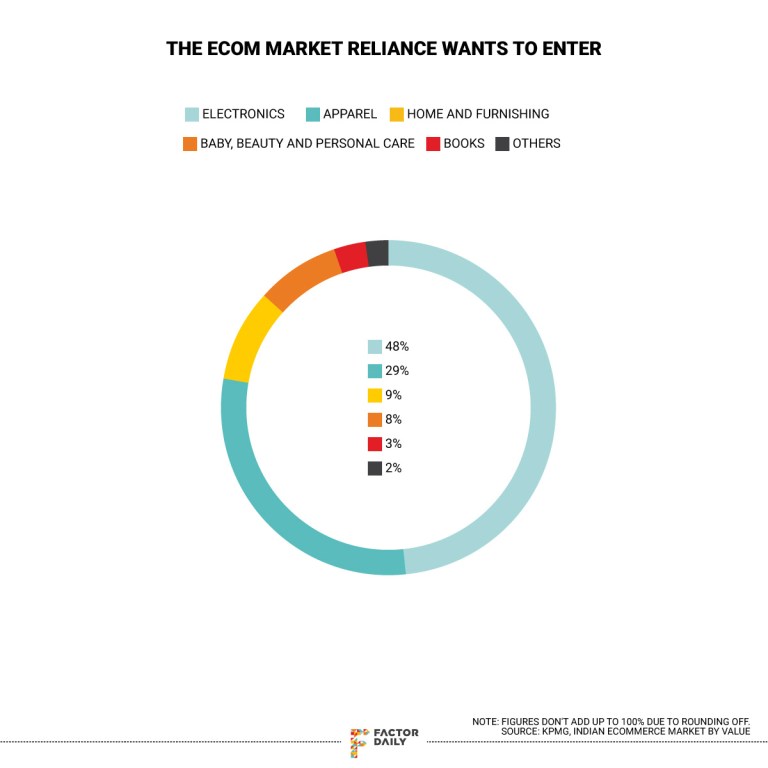 Reliance Retail aims at integrating its $10 billion retail business with the data and digital payment service and the asunder supply and logistics space of our country. The App is a one-stop shop for merchants who resort to offline sources mostly, to get on to Reliance's e-commerce platform. This app will help offline merchants manage to invent their logistics and supply chain requisites.
Additionally, they can accept payments and work with credits too. Apparently, this app is most likely adjudged as a bridge between Reliance's behemoth business structure and it's digital services. The Kirana app will enable options for placing orders from Reliance's wholesale stores.
The 'Tokenization' Platform
The report additionally states that Reliance Jio will pilot the service around  5,000 kirana stores in Mumbai and Ahmedabad. However, further scaling and branching off across merchants will be done by the end of the next year.
Sunny side up, this app features a cutting-edge technology like Tokenization, where it will allow consumer products company like Hindustan Unilever and Dabur to generate promotional coupons, in close concord with merchants. This will facilitate merchants in stock clearance as well as target customer spectrum in particular area.
The coupons for the tokenized discounts or sale will be available on the Jio Money app, as a click-through notification on the main app.
Integrating Online And Offline Platforms
With its new service, Jio makes its vision crystal clear. In the pursuit of allowing consumers to use any of Jio's platform, Reliance Jio is, surprisingly, not vying for any share in the online retail space of India. With Flipkart or Amazon locking horns time and again for market dominance, Jio is only aiming at organizing the conventional mode of shopping – Retail segments.
Allegedly, one unnamed official says, "As long as the person is using any of the Jio platforms – commerce or ecommerce – doesn't matter. The user should be inside the Jio world."
Apparently, the Ambani led firm wants the two extremes of business i.e., end-user and seller to be in Jio's ecosystem, irrespective of what they buy.
India E-commerce Industry
The exploded adoption of mobile and internet has helped the eCommerce players in India to generate record revenue. The retail e-commerce sales in India is expected to grow 31% to $32.70 billion this year, according to eMarketer. Interestingly, India is all set to achieve the third highest growth rate in Asia-Pacific, trailing close to China and Indonesia. With the increasing internet penetration and mobile usage, India's e-commerce industry will be worth $71.94 billion by the year 2022.
The Gigantic Takeaway
Now, Reliance Jio's e-commerce and Reliance Retail collaboration result in the wide assortment of facilities for the participants.
The merchants can pay their taxes.
Merchants can manage their inventory and stock.
There can be the collaboration with other merchants for wholesale business expansion.
Connection to the logistics providers
Instant discounts and sales are available.
Additionally, Once kirana stores get on the app, more retailers can sell its private labels. According to Reliance, private labels are appealing to the contemporary spectrum. Brands in Reliance Trends like — DNMX, Fusion, Teamspirit, among others are making more sales. It also has established partnerships with 40 international brands including Diesel, Brooks Brothers, Hamley among others. Reliance Fresh is the private label for Groceries which accounts for contributing a part to more than 25% of Reliance Retail's total sales.
In fact, Jio can collaborate with big FMCG brands like Dabur, P&G, Patanjali.
The app is now a crucial part of building the desired atmosphere around eCommerce. This can be conceived as the most interesting collaboration of online and offline retail to bring forth a con-tempo retail network.