YouTubers are gaining access to a number of novel features to generate revenue from their videos as well as providing furtherance for user engagement. Fans of popular YouTube personalities can now show their support for their favourite creators, without much hassle and directly.
As per recent reports, Youtube announced how new tools for YouTube Creators can generate revenue, including Channel Membership, which allows viewers for channel subscription, with a monthly charge.
With modular congruence with that of the popular game streaming service, Twitch, YouTube's Channel Membership is a premium subscription outline. Unlike the conventional way of subscribing and receiving videos from creators, users can now pay $4.99, in order to clap hands on additional features and exclusive content. In addition to these added benefits, members of the program will have a exclusive access to "Members only" post with unique profile badge and more.
Neal Mohan, the Chief Product Officer YouTube shared a blog post on YouTube Creator's blog to enlighten users about the changes. These changes were announced during the ongoing VidCon Conference 2018 in Anaheim, California. These changes are significant for the 1.9 billion users of YouTube as well as the creators who can now get direct monetary support from users.
YouTube Subscription: How Does It Work?
YouTubers who create content on a hype-worthy basis and are able to gain more than 100,000 subscribers, belonging to YouTube's Partner Program can charge a monthly recurring fee of $4.99. This will benefit the viewers with distinct badges. In addition to that viewers have custom perks like exclusive live streams, extra videos, or shoutouts. This feature is similar to the membership platform Patreon where users directly give money to their adored creator.
Helping Creators To Fetch-in Monetary Funds: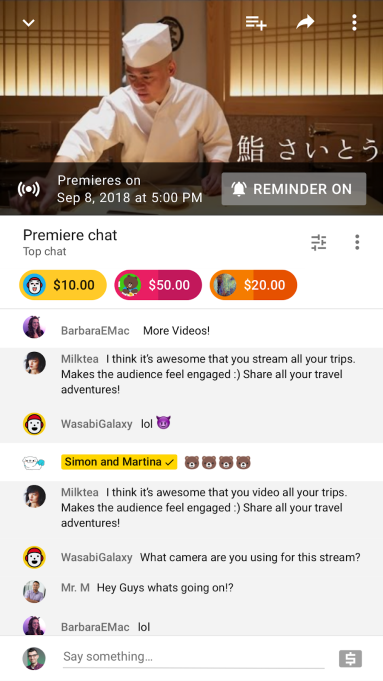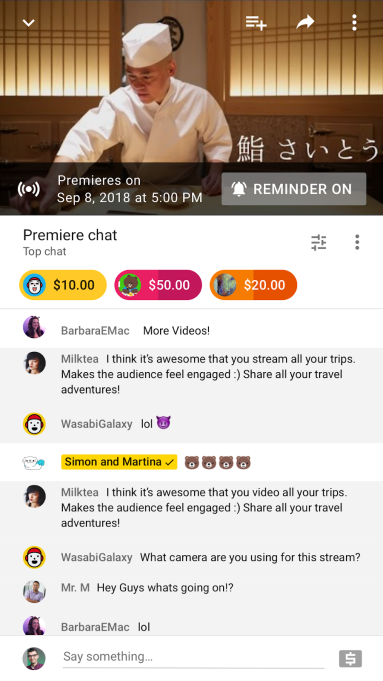 The most talked about "Channel membership" is an improvised version, born out of the basic foundation, "Super Chat", a feature that YouTube launched last year.
YouTube plans at enabling a new live-streaming feature called "premieres," which lets channels pre-record a video and upload it as a live-stream. The platform thus paves a way to all-that-jazz about the upcoming content. This feature enabled fans to pay and purchase their comment string so that it would stand out during the live chat.
YouTube has also extended its partnership to custom merchandise company, "Teespring" which will make creator's customized product, which creators can sell on their platform. As part of the deal, Teespring is lowering its charge to provide creators with an extra $1 in profit per item. However, YouTube has specified that this feature is available and accessible to U.S based creators with more than 10,000 subscribers as of now.
YouTube's Take At Alternative Monetization
Some video makers witnessed their earnings drop down last year after YouTube restricted advertising commercials to appear. According to senior director of product management at YouTube, Rohit Dhawan, features such as memberships and merchandise would boost content creator's business.
YouTube's alternative monetization strategy is subjected as the direct response to demonetization concerns the creator community has been enraging about, till now.
Amid rising concerns of YouTube channels having their content being stripped of advertisements makes it harder on the part of creators to host and garner profit from adverts, which was previously the most conventional thing to do.
YouTube's current goal now is to incorporate an array of software for creators to sort customer engagement and empower creator community as a whole. However, these introductions don't quite help out YouTube's small creator community. Creators with fewer than 1,000 subscribers and 4,000 hours of watch time within the last year, are still without dibs to count on and generate even the minimal amount.