As the battle to enjoy the lion's share in customer satisfaction intensifies in the Indian eCommerce system, native eCommerce giant, Flipkart is beck and call, at launching a customer loyalty program by end of July or early August.
Reportedly, the Bengaluru-headquartered company which is recently acquired by Walmart, Flipkart has appropriated about $173 million to spend on all the benefits, under this particular loyalty program for the upcoming years. Privately, being dubbed as 'LockIn,' this loyalty service will offer faster and free deliveries, early access to deals and other perks to "loyal customers" of Flipkart. The "loyal customers"will be catered to, once they cross a threshold of purchases with the company.
Why Is Flipkart Launching Loyalty Program, Yet Again?
Experts and market analyst surmise that gaining loyalty in e-commerce segment is way too crucial to be ignored, especially in a market like India, where deals and sales are seen through heart-shaped-glasses.
When Amazon.com Inc. (NASDAQ:AMAZN) launched its loyalty program in 2016, Flipkart executives were firm that it won't garner much attention as people were unlikely to pay for mere premium content. However, this was Flipkart's blunder in gauging customer sentiments. Amazon has been growing by leaps and bounds, roughly estimating 10 million prime users in the country, as of now.
Now, following the Walmart acquisition, Flipkart is flush with funds and anticipated this as a prime time to build a loyal customer base. Although Flipkart's previous attempt at introducing loyalty program, namely Flipkart First, has been a major flop, Flipkart wants to ensure that they can boost customer loyalty this time with added revenue channels i.e., across its group companies, including Phone-Pe and Myntra.
Flipkart's Self-Immolation Attempts In the Past
There are a zillion of theories and rumours around why Flipkart went so horribly wrong in the past. Along with lack of foresight in handling "big risk bigger business" motive, it also needed an introspection on account of figuring out customer needs and sentiments. Flipkart has been into long-hauls many times, only to gain a nose-dive at the end. There were numerous fly-by-night initiatives, which can be held accountable for the decline of the Indian Leviathan's Reign.
Their First-Ever Loyalty Program – Flipkart First
Introduced first in 2014, Flipkart First randomly selected 75,000 customers and enrolled them as First Member. These members were then allowed to avail Flipkart service free of cost. But what stirred the wrong wind were the doubts around the subscription fee for members, once the initial offer exhausted.
There were fleeting promises to ensure faster delivery and offer attractive discounts. However, things didn't work out in favour of the initiative and the Softbank-backed company had to shut down its loyalty program only to plan on having it revived back in 2017, which, if executed, would have been the second opening of Flipkart First.
The Big-Billion-Day Failure
As the poster boy of the Indian e-commerce revolution, Flipkart considered the best eCommerce industry was dubbed as the biggest scam-art, following the Big-Billion-Day Failure.  Flipkart's marketing stunt, suffered a major setback as it couldn't grasp the rush of online shoppers, most of whom were disappointed. The servers kept crashing when the sale was live. Social media was ablaze with hate posts and stories of "Flopkart".
A failure of this magnitude exposed Flipkart to severe scrutiny from all directions, since that stunt.
Flipkart vs Amazon – Virtue of Building Loyalty And Habits
The most elementary form of loyalty is probably allowing a customer to avail discount on their purchases. Amazon Prime hosted a bunch of offerings, giving it an upper hand in the eCommerce space. In addition to that, there were customized segments for customers. For instance, for impulse online shoppers, the free 1-day shipping without any minimum purchase limits was befitting. For appropriate value-addition seekers, Amazon Prime unlocked a plethora of exclusive deals and discounts. Again, as cream on the pie, Prime offered exclusive products for Prime users, first.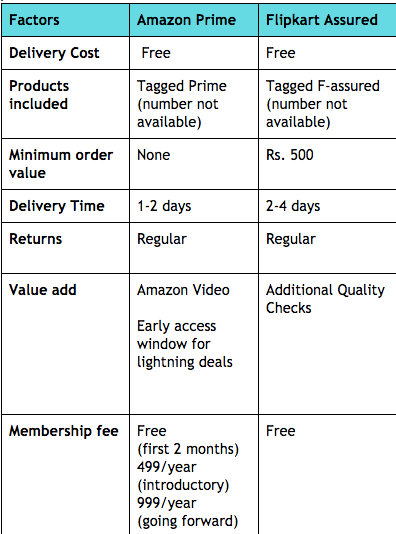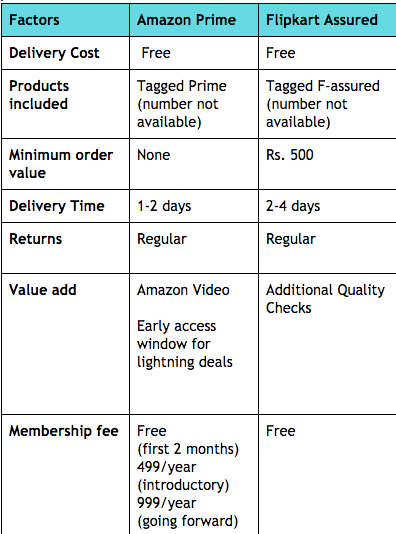 However, quite contrary to Amazon Prime, Flipkart focused on the free 1-day delivery aspect. Flipkart which is only popular in tier II cities, cannot cater to one-day delivery in these places. Given all the shortcomings, there are higher expectations from Flipkart to increase focus on customers.
The buzz around the launch of LockIn has been met with raised anticipation. Flipkart continues to expand its product portfolio while venturing into groceries operation. In a close call with Amazon India, it is bringing in offers with 25-50% discount on groceries.
The gross merchandise volume (GMV) for Flipkart was $7.5 Bn and net sales of $4.6 Bn for the FY 2017-18. Representing such growth, Flipkart may not be necessarily too late in relaunching its loyalty program.