At the end of last year, small businesses received a bit of a wake-up call from HMRC. Specifically, it was reported that HMRC collected an additional £474million in corporate tax as a result of investigations into SMEs during the 2016/17 tax year.
This represented a 5% YoY increase and was seen by many as a warning that the tax man was after smaller businesses due to the ease of targeting them as opposed to bigger corporations.
With that in mind, Solutions Loan has offered a helping hand to SMEs for enabling themselves to identify if anything they are doing could be interpreted as tax avoidance.
The first stage is to identify the difference between tax avoidance and tax evasion.
The Difference Between Avoidance And Evasion
Tax evasion is simply not paying your tax by not reporting your income or expenses. This is completely illegal. Tax evasion by small businesses actually makes up over half of the £2.5billion lost every year to tax evasion.
Avoidance is manipulating the rules using loopholes and complex technology structures to minimise liability for tax. If money is leaving a small business and going through a series of transactions or through other business intermediaries it's likely tax avoidance.
What Are The Different Types Of Tax Avoidance?
There are three specific types of the tax avoidance scheme that small businesses could become involved with. They include:
Job Board Tax Avoidance Schemes
Land Tax and Stamp Duty Tax Avoidance Schemes
Gift Aid Tax Avoidance Schemes
Here they are illustrated in further detail: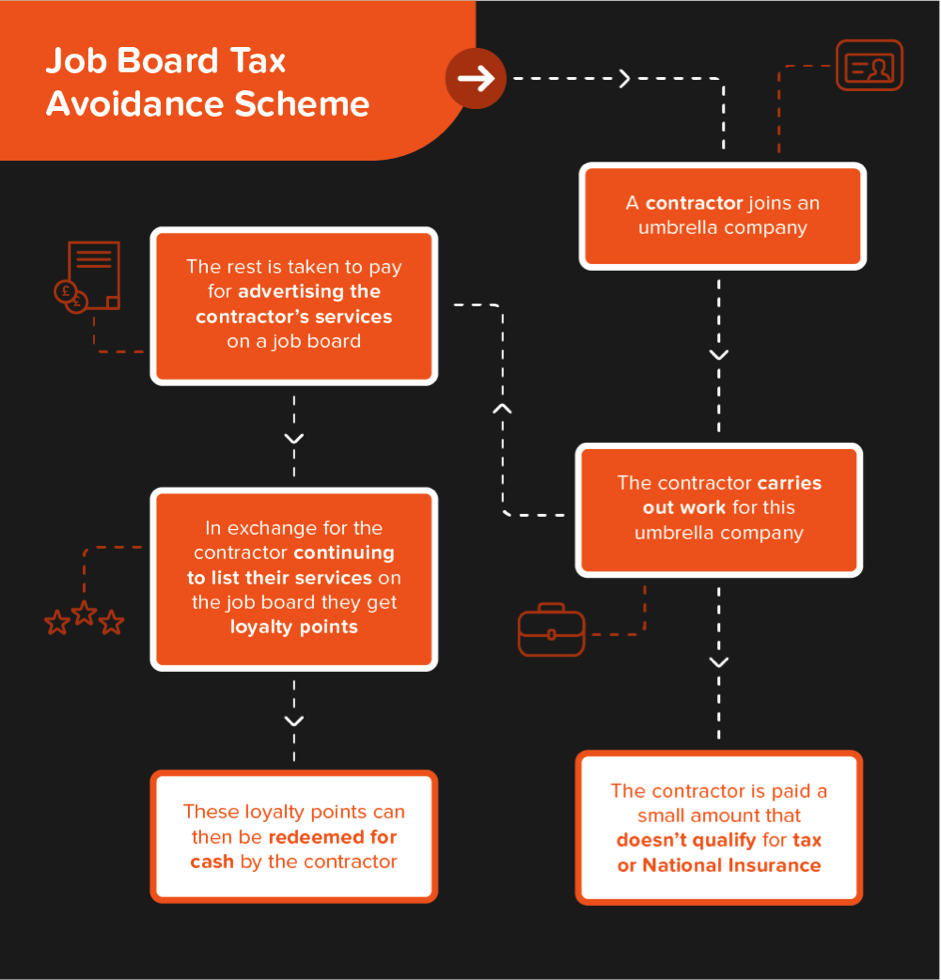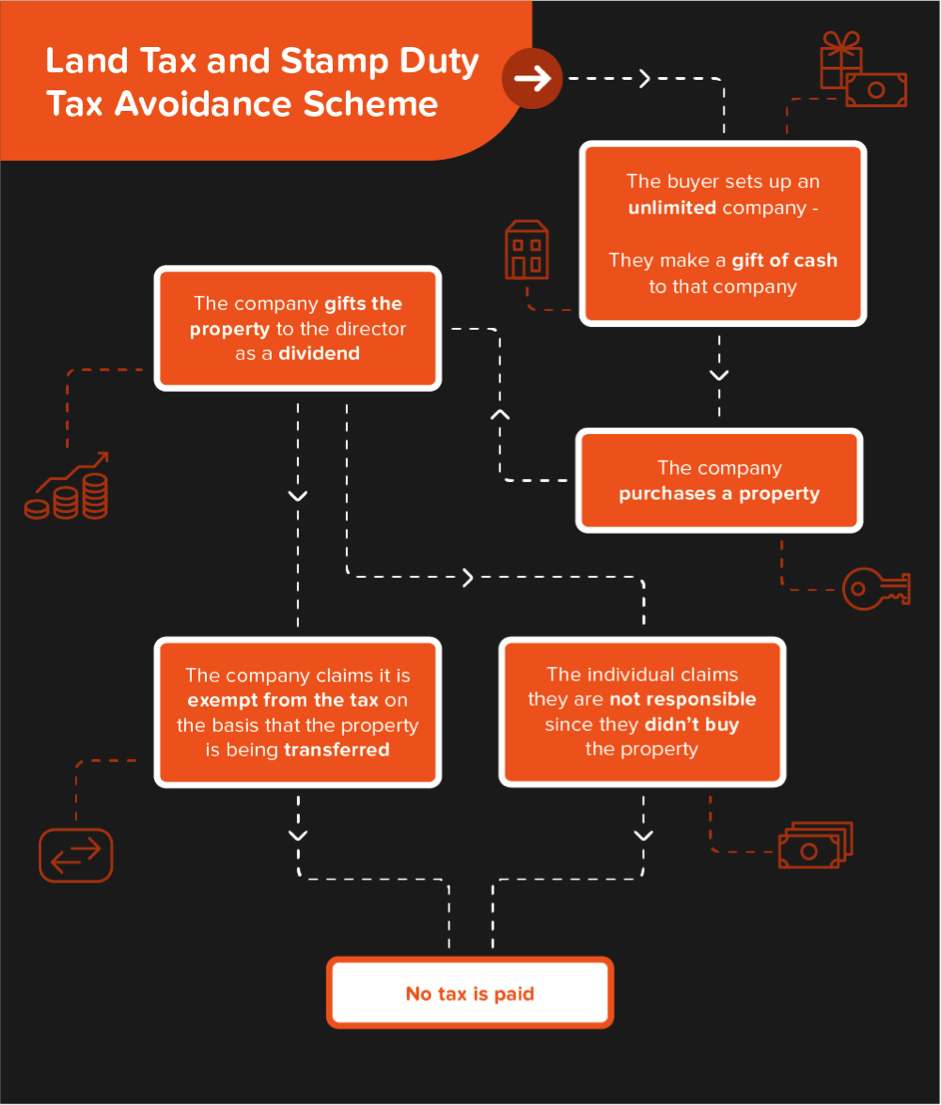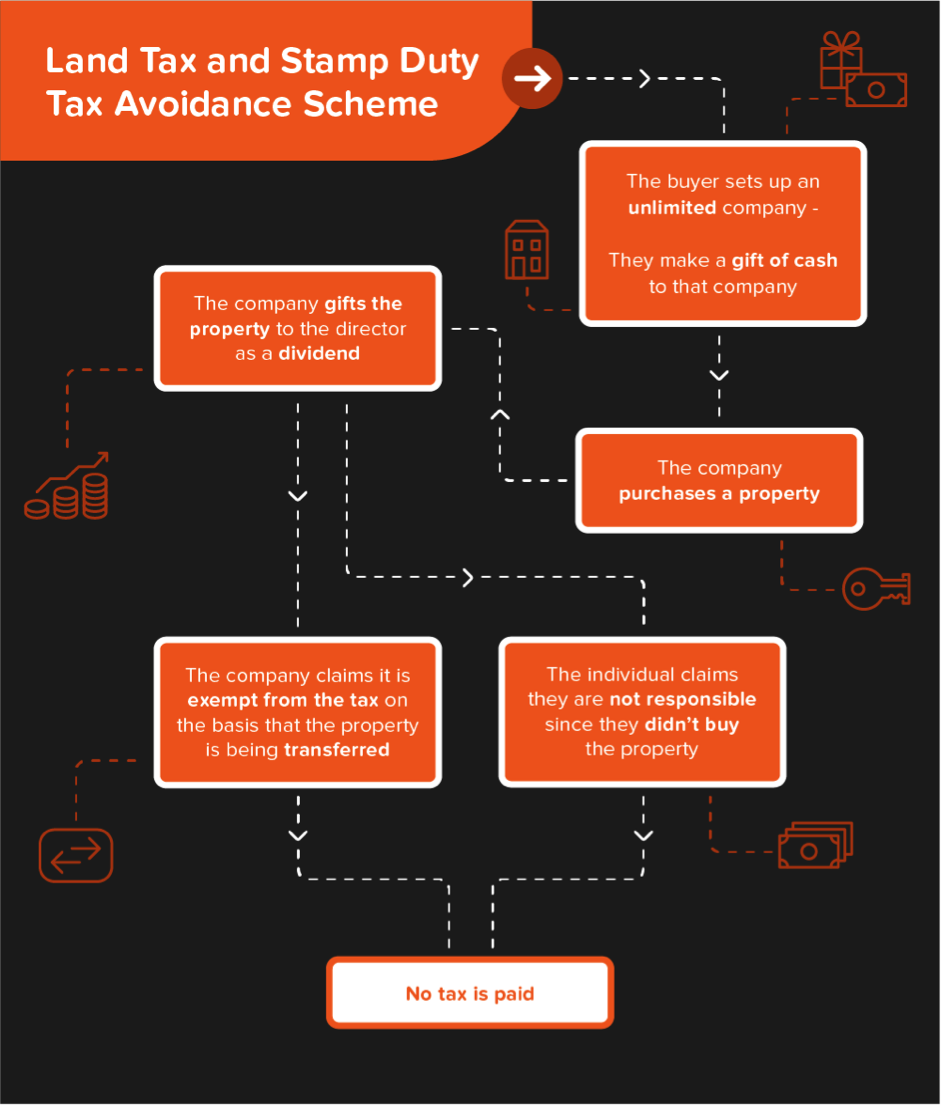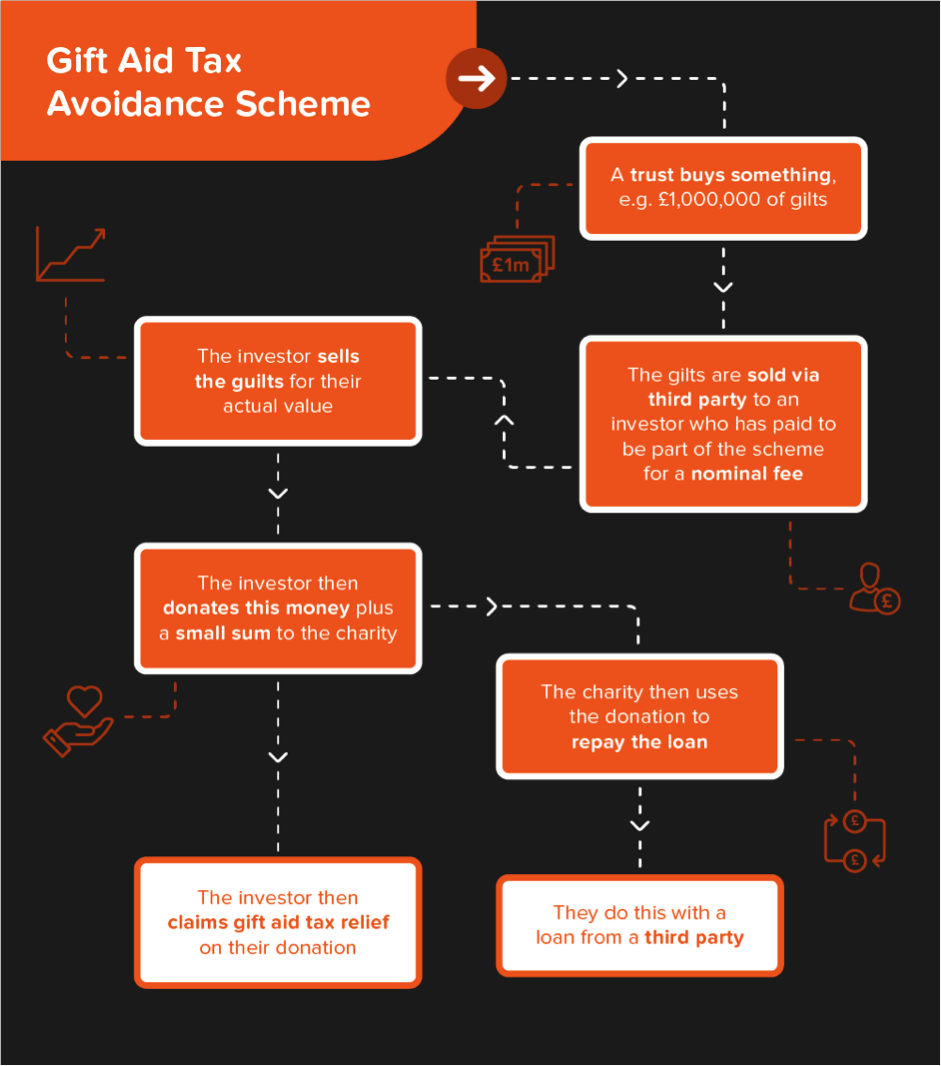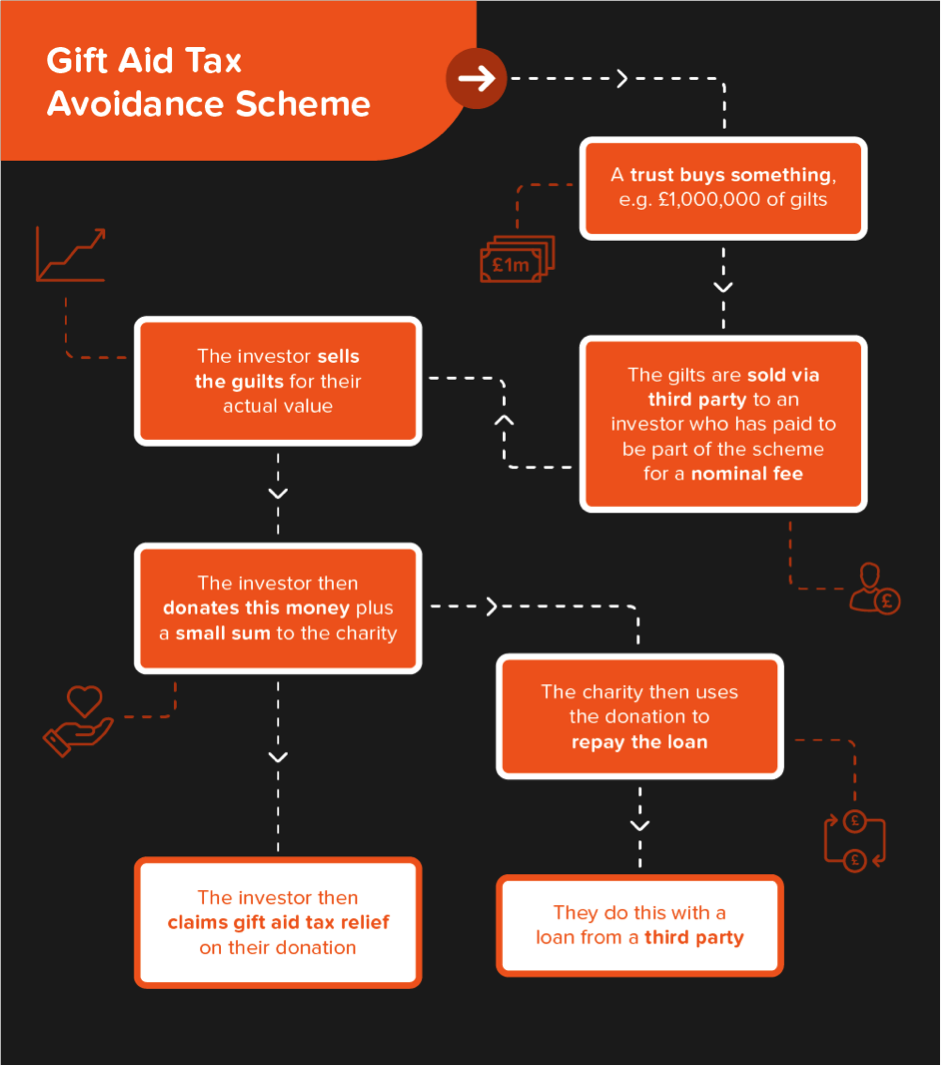 What Businesses Should Do If They're Unsure
If small businesses are unsure whether they are involved in a tax avoidance scheme, they should take a detailed look at their current finances and operations.
It's clear from the above examples that tax avoidance schemes involve multiple steps with money being moved around.
These examples should help, but if businesses aren't sure, HMRC is available to answer questions, as well as being available for businesses that believe they may unwittingly be involved in a scheme.
Levels of Fines SMEs Can Be Subjected To
HMRC require that anyone involved in a tax avoidance scheme must disclose it, with penalties for failing to do so.
Penalties start from £5,000 for businesses using the scheme, while those that devised it and fail to report it can be subject to fines of up to £1million.