Be it passenger comfort or ease of booking, the global ride-hailing market is certainly not just any chance occurrence. The sure sign of the upsurge in demand for the ride-hailing services on a global level is due to the convenience it provides to the customers. However, as per recent reports by Counterpoint Research, the global ride-hailing market is undergoing a major shift.
According to the latest report, the global ride-hailing market is projected to grow at a CAGR of 21% by 2023, hedging on closely with the now-prime popularity of ride-sharing services and their service providers like Uber, Ola, Didi, etc.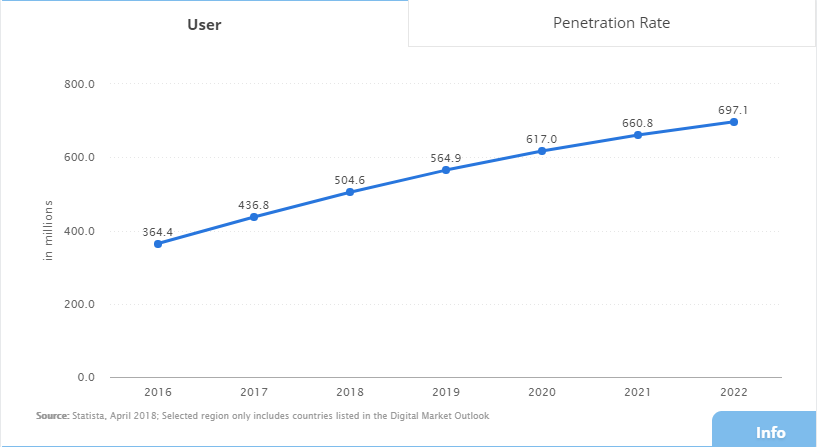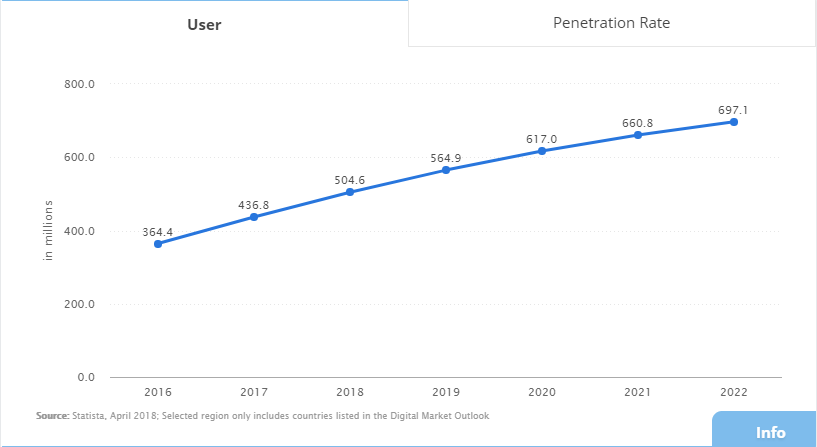 Uber's Path To A Short-Lived Global Dominance
No doubt, Uber was global, to begin with. Uber was launched in the San Francisco market, and within 7 years managed to straddle across North America and expand over other continents, garnering over more than 450 markets all over the World. With such geographical scopes, the service witnessed an unprecedented growth, setting foot, faster in the international market.
However, with that kind of growth and money heaped, higher chances of foreign clones popping up, grows. Hence, local start-ups adopt analogous business models. This forced Uber to make quick yet calculated moves to maintain its global dominance and not lose market to such clones.
Quest For Global Dominance; New Players Emerge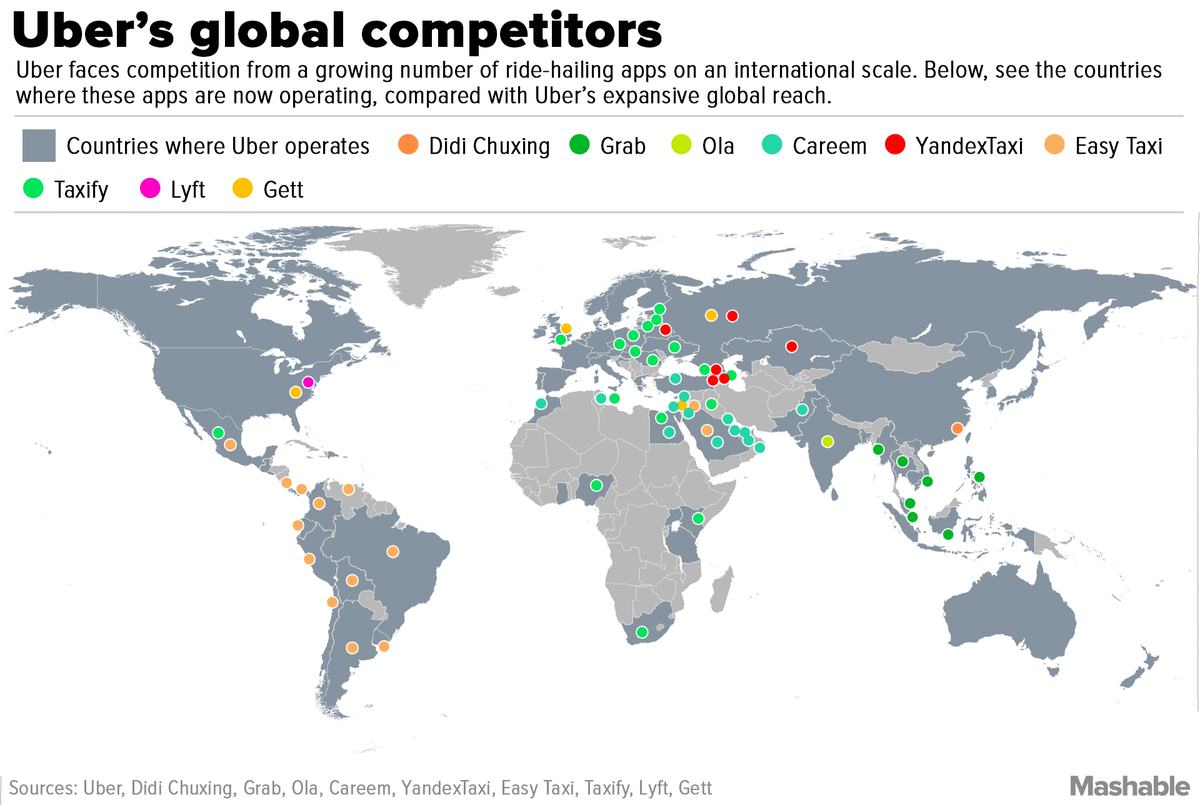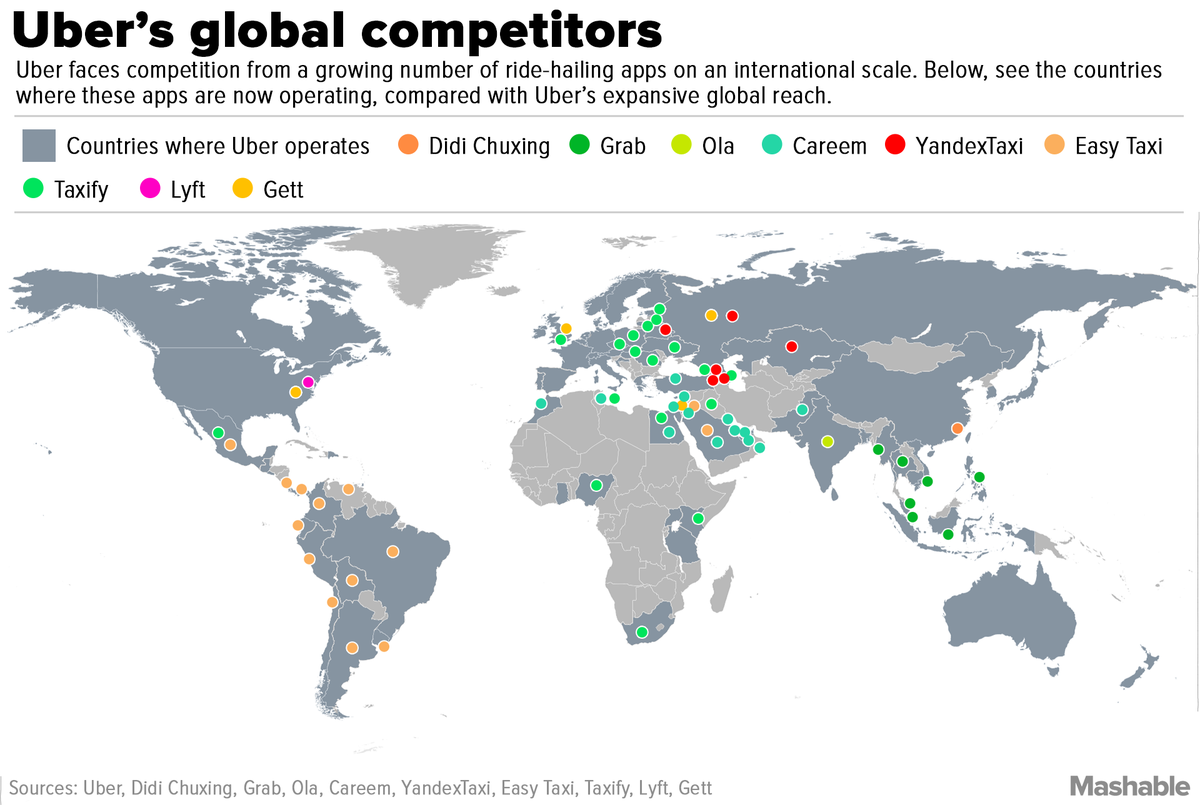 Ola is India's biggest ride-sharing company and trails closely with Uber India. It offers a potpourri of services that starts with luxury cars and licensed cabs to Uber-type drivers and even rickshaw ride.
Didi Chuxing is also known as Didi Dache is often called the "Uber of China." Apart from hailing cars, Didi Chuxing provides the flexibility of setting up a carpool or hire a designated driver.
Go-Jek is a motorcycle taxi service, which appears to be the main rival of Uber in Indonesia.
99 cabs are available throughout Brazil, uses PayPal to process payments and is expanding into Europe.
Careem is available in many cities across northern Africa and the Middle East and supports advance booking as well.
Lyft in the US launched around the same time as Uber, yet couldn't garner the same dominance.
Curb which works with licensed taxi drivers, allows customers to schedule rides up to 24 hours in advance. This taxi-hailing app is available in more than 60 U.S. cities.
EasyTaxi appears to be the largest service for hailing licensed taxis in the world, especially in places Uber services are banned.
Gett Taxi offers service in Israel, Russia and London, as well as Manhattan.
Local Players Going Global
Didi Chuxing has been expanding beyond Chinese borders: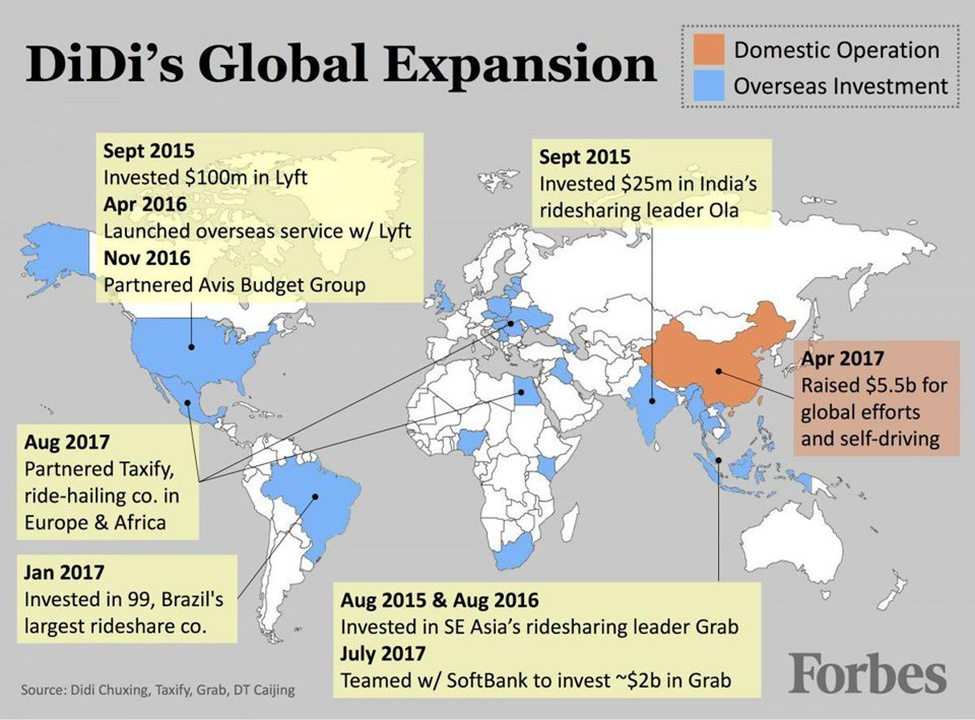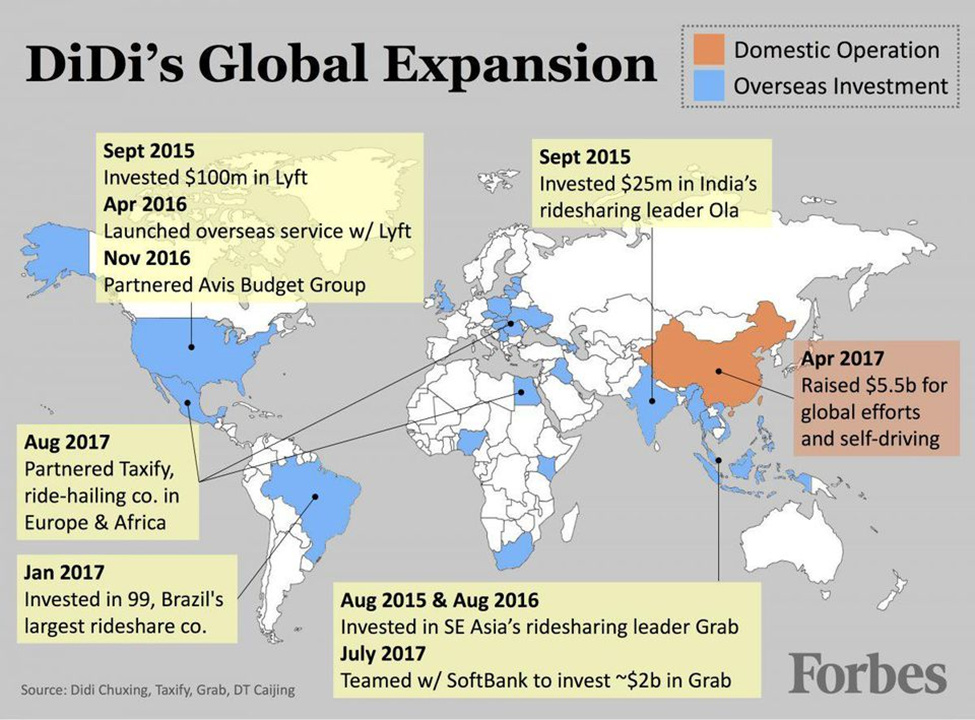 In 2017, Didi completed 7.43 billion rides.
In August 2017, Didi Chuxing announced a strategic partnership with Careem which is the leading ride-hailing and internet platform in the Middle East and North Africa.
In the following year, in the month of January, Didi acquired 99 which is based in Brazil.
It also invested in the leading player in Europe market, Taxify.
As recent operations are in motion, in April 2018, it marched beyond Latin America and is now operating in Mexico.
On a similar instance, Ola is also fanning out beyond borders. In February 2018, Ola started its operations in Australia.
India heightens its expectation to add 150 million+ new mobile subscribers, with most having access to 4G networks, by 2020. Ola procures the advantage of having the knowledge of the gigantic, untapped market of India and all its nuances. With $350 million, Ola is now in 110 cities across the country. In addition to this, Ola is also weighing options for a few other markets including, UK, Bangladesh and Sri Lanka.
In-The-Cards Strategem
The ground plan deduction of the current outline and that of the future of cities is an intricate process. In this case, along with the prediction of future trends, it is very crucial to understand the current demand. Again, given the current technological advances and evolution, it's pretty much evident that a multi-modal system is necessary. The development down the road is certainly no one-solution process. Multiple and diversified transportation modes should cater to urban mobility.
It's pretty much evident that ride-hailing service is here to hit pay dirt. However, this confidence needs to back up with the persistent push towards creating new solutions. Being a continually changing process, one can say that the ride-sharing fluidity might look different in the near future.